Did The Samsung Galaxy S3 Break The Smartphone Pre-Order Record?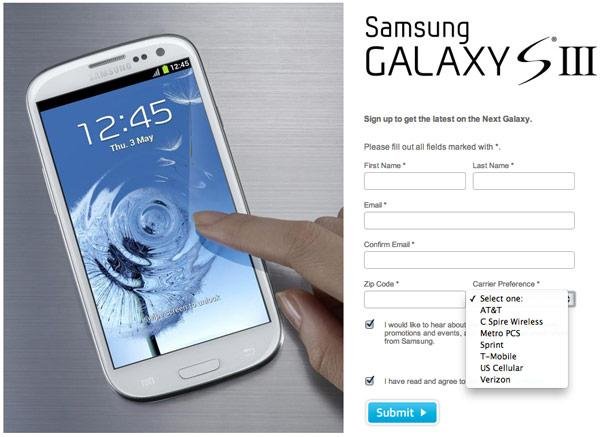 If you think the Galaxy S2's 20 million+ sales were impressive, it seems Samsung is just getting started. According to multiple sources, the Samsung Galaxy S3 has now received more pre-orders than any other smartphone in history. That's right folks. For the first time it seems that pre-orders for an Android device may have surpassed the record set by the iPhone 4S.
Pretty big stuff. The Galaxy S3, though not yet available, has already had over 9 million pre-orders, and at this stage appears to have beat out pre-orders for the iPhone 4S.
The iPhone 4S sold four million units in 3 days, and with the way the GS3 pre-orders are rolling in, that number looks as if it could be beaten. The Galaxy S2 took around 6 months to move 10 million phones, and it's crazy to see that the Galaxy S3 could literally surpass that number before it hits the market. Carphone Warehouse stated that:
"The Galaxy S III is without a doubt the fastest selling pre-order of 2012 so far. We're gearing up for an exceptionally busy launch day at the end of the month as the handset lands on shelves at our stores across the UK."
The reason I am carefully saying that the pre-orders "may have" topped the iPhone 4S is due to the fact that nobody wants to officially confirm it. When Carphone Warehouse and Vodafone UK were asked if their GS3 store pre-sales had officially topped iPhone 4S pre-orders, they declined to comment. That being said, we have solid numbers of 4 million pre-orders for the iPhone 4S, and with 9 million GS3 pre-orders being reported now, this could very well be the real deal. We know that carriers have ordered millions of the devices. What we don't know are how many of those orders have been fulfilled by customers. We will do our best to get more information and will report back as soon as we have it.
What do you guys think? Could this be the device that finally "outdoes" an iPhone?