Best Galaxy S4 cases: 12 to keep your Android phone safe and sound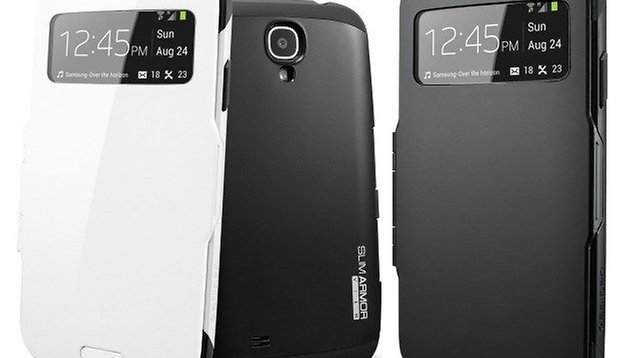 Whether you just want to protect your Galaxy S4 from damage, or make it look super sexy, there are cases available that do both. The handset is still immensely popular, despite being over a year old - some call it the best Galaxy device there ever was. Whatever your thoughts on it, like a little orphan puppy, it must be taken care of. So what are the best Galaxy S4 cases? Here is a list of some of our favorites.
Spigen Slim Armor View case: best quick access peekaboo window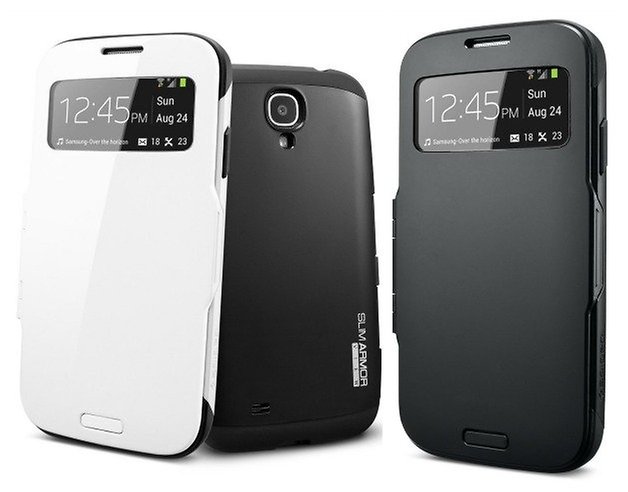 Spigen's Slim Armor View case for the Galaxy S4 is a ripper: it has a peekaboo window to answer calls, receive notifications and control your music playback. it's also made of rugged hard shell plastic (a combination of TPU and polycarbonate) to absorb any bumps and intercept any scratches. It's got a clip closure and cutaways for the camera and speaker on the back. Plus, it looks the business. The Spigen Slim Armor View case is 34.99 USD on Amazon.
Novelty mouse trap case by Zazzle: most original case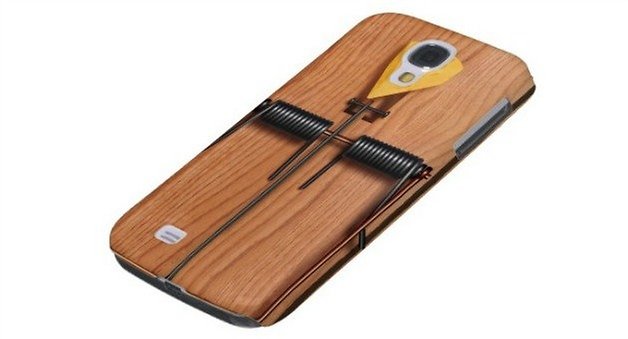 Ok, sure, maybe this isn't the most practical looking case out there but i love it anyway. Slap this novelty moustrap case by Zazzle on your Galaxy S4 and watch those prying hands stay away from your precious baby. It's a little on the expensive side at 42.95 USD.
Ailun PU leather case + stylus: best combo deal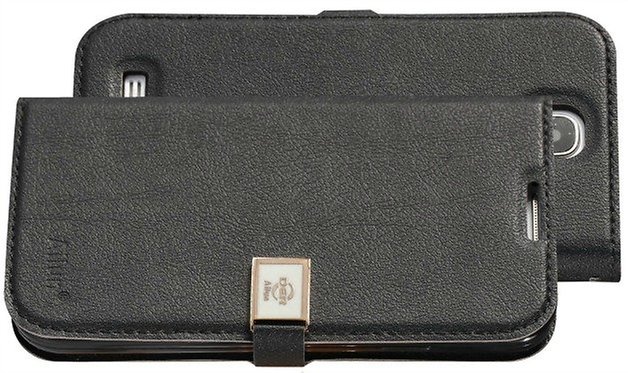 Call me crazy, but the Galaxy S4 isn't the best looking phone in the world, so sticking a classy looking case on it can not only protect your investment but also add a little class to the mix. So this PU leather case for the Galaxy S4 is a treat. To make it even sweeter, the team at Ailun are also throwing in a stylus and screen protector, all for 7.99 USD on Amazon (the combo is normally just under 30 USD, so it's a real bargain).
Catlord engraved timber case from Etsy: most beautiful design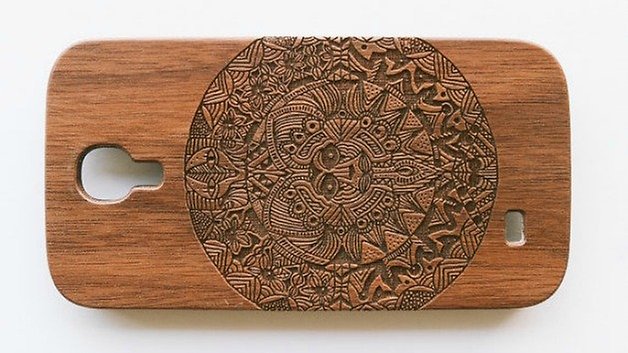 This is seriously cool: a one-of-a-kind hand-crafted engraved timber case for the Galaxy S4. Each case will be unique, thanks to the particular grain and color of the timer, and you're sure to get more than a few admiring views when you lay this bad boy on the table. The Catlord engraved timber case is available via Etsy for 28 EUR with shipping globally.
Tech21 D3O Impact Maze Case: best minimalist case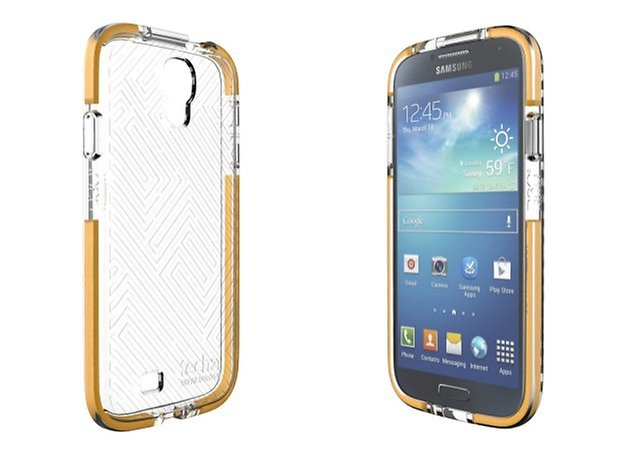 Thin, lightweight, futuristic-looking with high impact protection, the Tech 21 D30 case knows what's up. With raised bezels to protect the screen from face-first falls, and solid construction around the back and edges, this minimalist case shouldn't be overlooked. The brown color scheme may not be for everyone, though, so consider changing your home-screen wallpaper to accommodate it! Selling for around 40 USD.
Swiss+Case Glacier: strongest case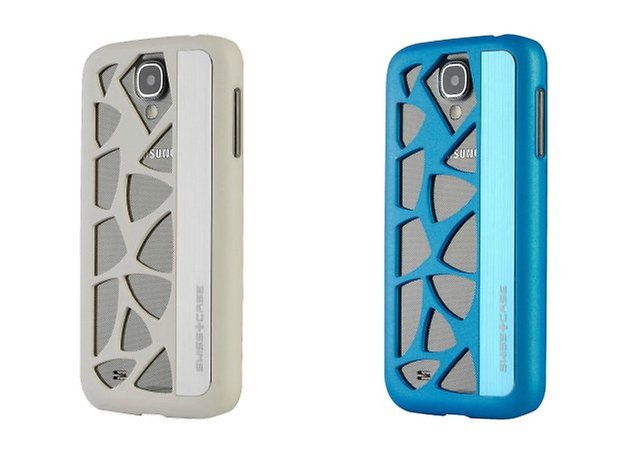 These cases really look great and offer some interesting protection over other rubber cases. The TPU material used, while more rigid than silicone, still remains flexible and is less susceptible to tears and cuts than its counterpart. It's shock absorbent, shatterproof and scratch resistant, while looking very cool, if you'll pardon the pun. A fantastic option which can be found on Amazon for around 30 USD.
PureGear Retro Game Case: best old school case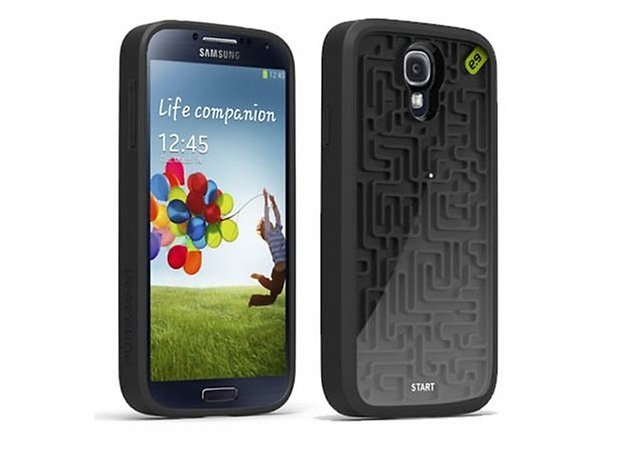 I just have to talk about this case. While I can't attest to its shock absorption ability, or its ergonomic design. I can't make any claims that the grip is secure or necessarily comfortable. I can't say, with any gravitas, that the layered materials amount to a durable design. But what I can tell you, is that it has a maze game on the reverse. Yes, a maze game. You can find the PureGear Retro in a few designs, ranging from between 10 and 20 USD.
Aokdis hard case: most creative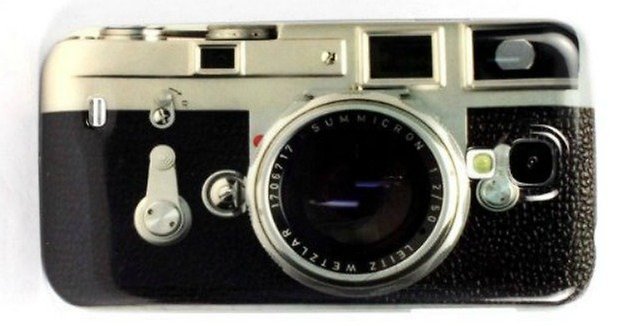 Retro cameras are uber cool right now, but snapping digital shots on your smartphone is still de rigeur for your average hipster. So why not combine the two and get this super cool retro camera look hard case to give your Galaxy S4 some serious street cred at the same time as protecting it against scratches and dents? Grab the Aokdis hard case from Amazon for just 1.15 USD. That's a 96% discount right now!
Wood Case by Aestheticase: for Mother Nature fans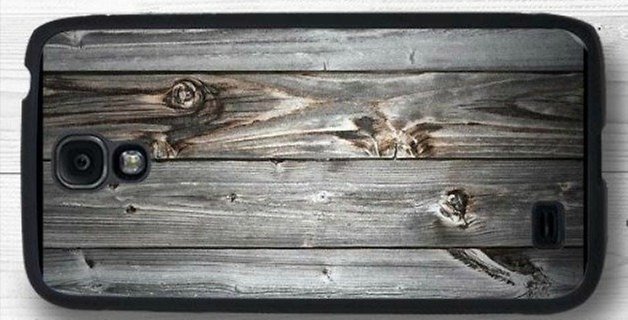 If you're more of a natural fibres kind of person then perhaps all this plastic and metal isn't for you. How about this awesome wood panel case from Aestheticase? These are hand made to order and ship from Hong Kong, but you can order the Aestheticase wood case from Etsy online for just 7.54 EUR.
Spigen Neo Hybrid: best mix-and-match cases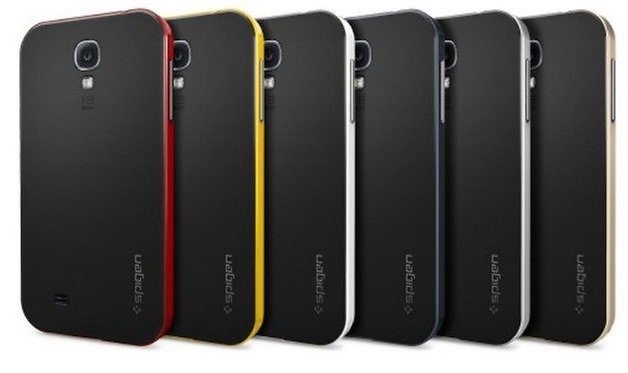 Spigen make some really nice cases and the best part about the Neo hybrid range is that you can buy the frames separately, so you can simply pop out the rubberized center and replace the hard frame with another color that more suits your mood or outfit. Pick up the Neo Hybrid case from Spigen directly for 29.99 USD (or Amazon for 19.94 USD) and multi-colored replacement Neo Hybrid frames for 10.99 USD.
K-Cool S View leather flip case: best stand and quick window combo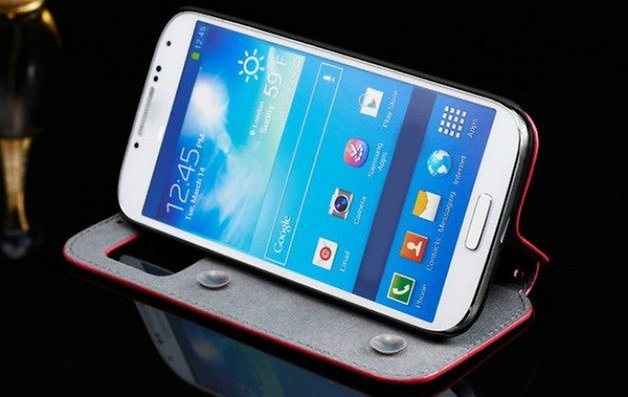 If you're more into leather accessories then this cool flip case from K-Cool has not only an S View window up front but it also transforms into a stand. All this at the same time as providing some solid screen protection as a flip cover that won't randomly open thanks to the same suction cups, which also stop your phone from sliding flat when used as a stand. Grab the K-Cool flip case from CasesInTheBox for 10.99 USD.
Insten snap-on case with stand: most stylish stand case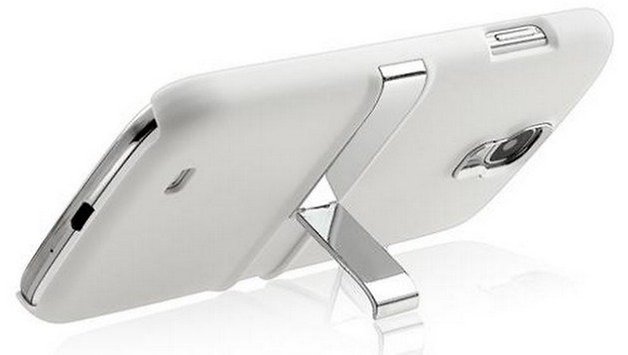 If you are always watching YouTube videos or even movies on your smartphone and get seriously tired arms from holding onto it for the entire duration of a Hollywood blockbuster this is the case for you. We've all suffered a dropped phone in the face when we get a little tired from all the heavy lifting. You can grab the INSTEN case from Walmart for just 3.99 USD.
Do you use a case to protect your Galaxy S4? What is the coolest case you've seen?