Which Android phone should you buy? 10 steps to help you choose the right one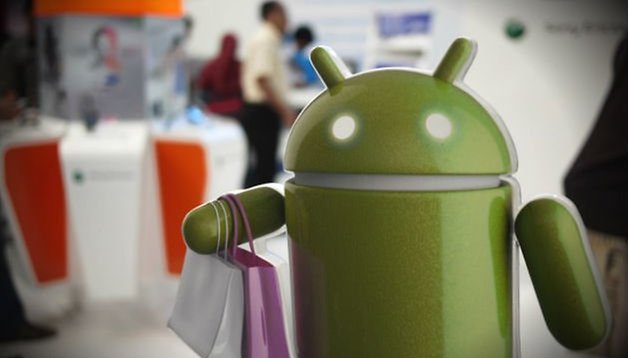 Whether you're looking for a basic bargain or a state-of-the-art stunner there are stacks of really great phones to choose from, at prices to suit all pockets. You can't really buy a bad phone any more - but you can still get a bad deal. Here's what you need to consider when you're choosing your next phone. NEXTPITTV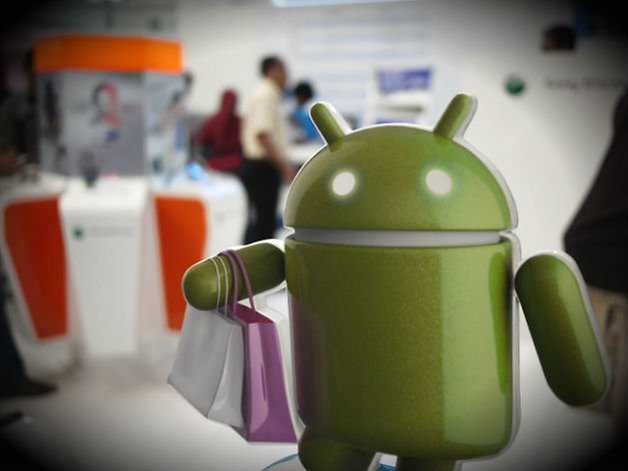 1. Carrier
This is the least exciting and most important part of the equation: there's no point in shelling out serious cash for a super-fast 4G phone if you can't get a data signal where you live, work and socialize. It's really important to check the coverage of the operators in your area, and to check for areas you're likely to travel to frequently. Make sure you read the small print, too: some coverage maps tell you what the coverage is like outdoors, not inside buildings. In the case of 3G networks that can paint a false picture: we're officially in a great 3G area but we have to climb trees to get email.
Coverage isn't the only thing to consider. If you travel to other countries a lot, roaming charges may apply - and they can be really big. Watch out for data limits too: will 500MB of monthly data be enough if you're a Spotify streamer and video fan?
2. Operating system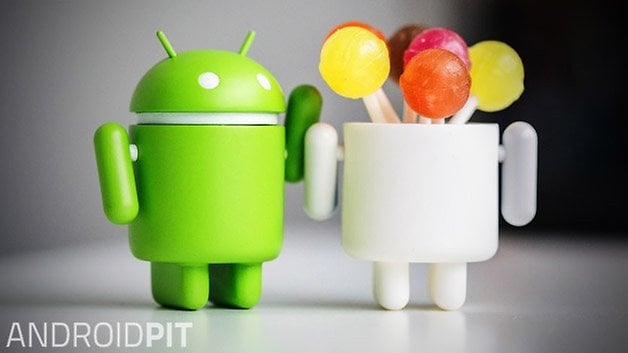 It's Android, obviously, but which one? Many Android handsets have versions of the operating system that are so old they think The Scorpions are the kings of all metal. In an ideal world every phone would have Lollipop, but this isn't an ideal world and many phones don't. In some cases, don't also means won't, because manufacturers don't plan to issue updates for older devices. If having the latest Android is important to you - and given that you're here, it probably is - it's important to do your homework on this one. Naturally we can help with that!
3. Design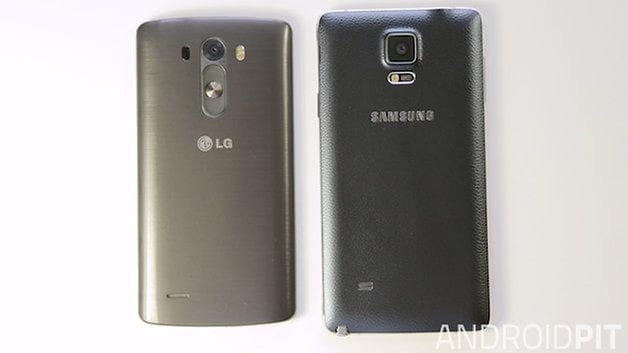 Your new phone will be your constant companion for the next year or two, so design - not just how it looks but how it feels and works - really matters. If you're going for a phablet, will it fit in your pockets? Are the buttons in odd places that'll really annoy you six months from now? Does it have sharp edges that'll destroy everything else in your bag? These things matter.
4. Screen size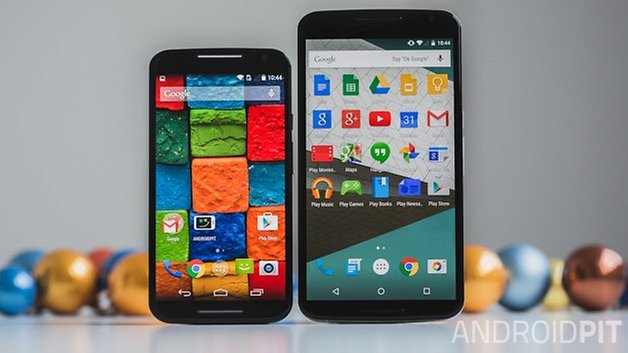 Everybody's different, and everybody uses their phone for different things. For some people portability is paramount: they want something small they can operate with one hand. For others, the bigger the screen the better, and they'd much rather enjoy news, websites, games and apps in big-screened glory. If you're the latter you'll end up hating a small smartphone, and if you're the former a big screen will just annoy you.
There's a lot of jargon around screen technologies, but the reality is that pretty much every smartphone screen is nice and bright and okay in bright light. Click here to find out the differences between LCD, TFT, IPS, AMOLED and Retina screens.
5. Internal storage
Does the device you're looking at have a card slot for adding extra storage? If not the amount of internal storage is crucial. Some devices have 32 GB, some 16. And some have just 8 GB, which isn't really enough for anything useful. If you don't want to spend the next year or two constantly deleting apps and clearing message caches to make room for important stuff, avoid smartphones with stingy internal storage.
6. Battery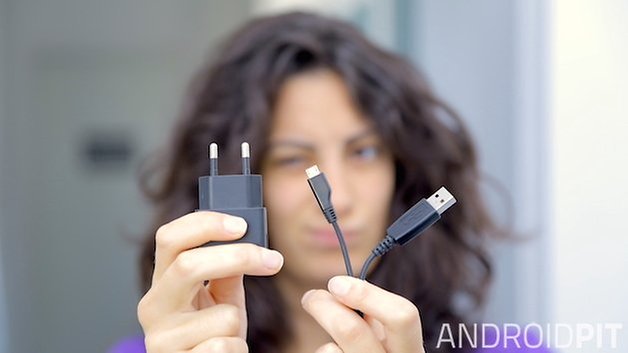 Isn't it annoying when you need to do something imp
Sorry, ran out of battery there. We can put robots on comets and help the blind see again, but we can't seem to make smartphone batteries that last as long as an early 1990s Nokia. That's partly because our phones are much smarter - those HD screens, 4G radios and mega-megapixel cameras need more power - and partly because we use our phones all the time, so we're using more energy than ever before. There are huge differences between different phones' power demands and battery capacity, so for example a Sony Xperia Z3 is usually good for two days' use and rivals usually aren't.
7. Camera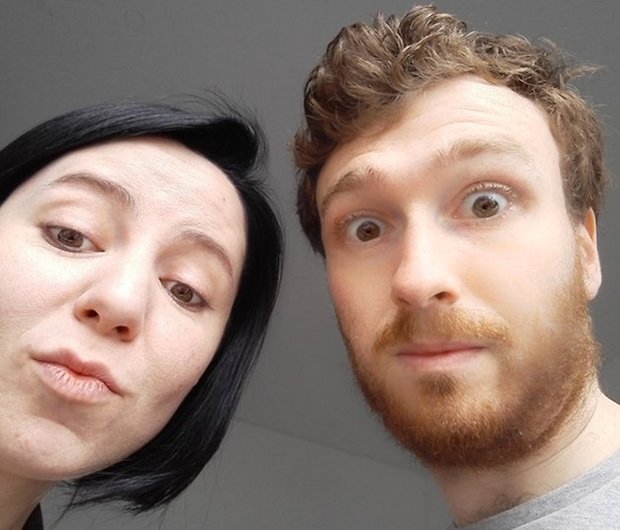 Don't fall for the megapixel myth: just because one smartphone's camera has more megapixels than a rival device doesn't mean it takes better photographs. What matters more is how good the sensor is, especially in poor lighting conditions, because while pretty much every smartphone in the world can take good shots on a sunny day many are absolutely hopeless once the sun goes down. 8 megapixels from a good sensor is much better than 16 megapixels of grainy horror.
Don't forget the front-facing camera too. For years they've been an afterthought, but the rise of the "selfie" means that some firms are putting really good front-facing cameras into their kit. If you're always snapping selfies it's a good idea to look for a smartphone whose front-facing camera is capable of reasonable resolutions - and again, whose sensor is decent in less than perfect lighting conditions.
8. Special features
Manufacturers are finding ever more inventive ways to stand out from the crowd: it's just a matter of time before smartphones can communicate with your pets, control Terminator-style robots and turn base metals into gold. However, some special features are completely pointless: if you're as lazy as your correspondent no amount of health sensors will persuade you to go to the gym, and a curved screen might look nice but probably isn't worth paying extra for.
That doesn't mean all special features are worthless, of course. The ability to have two SIM cards is handy if you travel a lot, the OnePlus One's gesture control has its fans and Samsung's S-Pens are useful in the, ahem, right hands.
9. Customization options
Many manufacturers customize their devices, so for example Samsung has its TouchWiz interface, HTC its Sense and Sony its Xperia. However, the customization options often go beyond that: some devices come in different colours, some can be engraved and the Moto X can be built with a bamboo back, metallic orange trim and the flashing lights from a fire engine. We're lying about the fire engine bit.
10. Price

This one's the biggie, and there are two prices to think about. The first one is the amount you'll pay today, and if you aren't buying SIM-free then you also need to consider what's known as the Total Cost of Ownership, or TCO for short.
The same phone's TCO can vary dramatically from operator to operator and from price plan to price plan. Typically you'll pay little or nothing up front and then a fixed amount of money every month for a year, 18 months or 2 years depending on the contract. As a rule of thumb, the less you pay up-front the more you'll pay over the term of the contract and the newer the phone the more expensive the deal will be.
In most cases the cheapest way to get a new phone is to wait a couple of months for the price to fall, buy it SIM-free and shop around for a good value SIM-only plan, but if you can't do that then it's really important to shop around and work out the TCO of any deal you think might suit you. Be realistic, too: there's no point paying for 20 GB of monthly 4G data if you spend all day on WhatsApp.
What do you think? Do you have any top tips you'd like to share with your fellow phone fans? Any lessons you've learnt the hard way?