Samsung: Flexible Screens Are Coming In 2012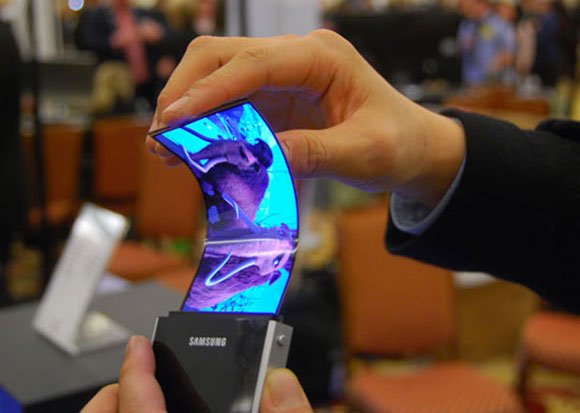 NEXTPITTV
Ever since we got our first peak at Samsung's flexible OLED screens back at CES Las Vegas, AndroidPIT has been intrigued by the idea of a phone with a HD display that you could ware like a bracelet or roll into a ball and toss in your back pocket. Our English editor, Steven, even included OLED technology on his list of innovations that will change the face of mobile technology. But way back then (you know two days ago) we thought this futuristic technology was up to three years off. Apparently we were wrong. Today, a Samsung Rep. Indicated that flexible phones may be right around the corner...
Before we get into the meat of the story, a quick refresher why we think OLED displays are so cool:
That's right OLED or Organic Light Emitting Diodes differ from traditional LCD displays in that every pixel is its own light source. Doing away with LCD back lights and the necessary bulk they bring gives developers the flexibility to to make their phones take just about any shape you can image. Roll them up into a tube, fold them into stand-up display– no shape is too wild for OLEDs. Just a few days ago, we thought this technology was years away but today Samsung rep Robert Yi stated at an earnings call that: "The flexible display, we are looking to introduce sometime in 2012, hopefully the earlier part". He went on to say that the flexible displays will first be introduced to their smartphone lines and later will make appearances in their tablet PC and other mobile lines.
Tomorrow's technology today
It looks like the pieces are falling into place for flexible OLEDS. Not only has Samsung expressed interest in producing consumer models in the near future but Corning, the masterminds behind Gorilla Glass, recently announced a new type of flexible protective glass designed to protect smartphone displays called Lotus Glass. The new fortified glass was designed with the attributes of OLEDS in mind and is supposed to offer comparable protection to Gorilla Glass at a lower price with less optical distortion. What's more, the new protective material also has better thermal properties meaning it's not as hard on your battery life as other hardened displays currently on the market.

It looks like the flexible display is becoming a reality much faster then anyone, outside of a Samsung lab, thought possible. If you're not excited about this (and I don't know how you couldn't be) check out the following concept designs to see how Samsung might try to introduce flexible screen technology to the Android community.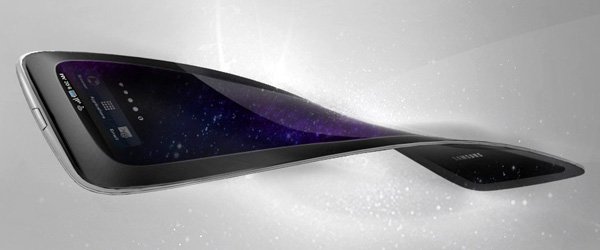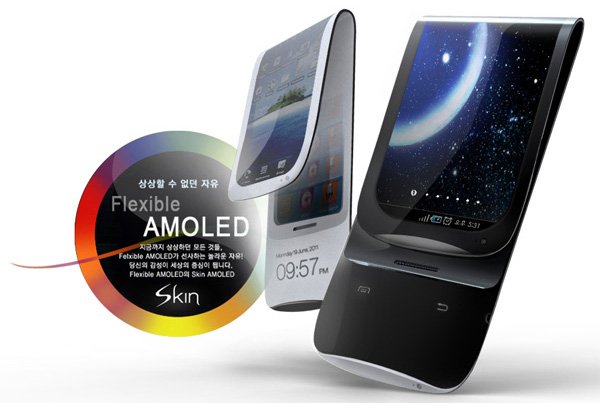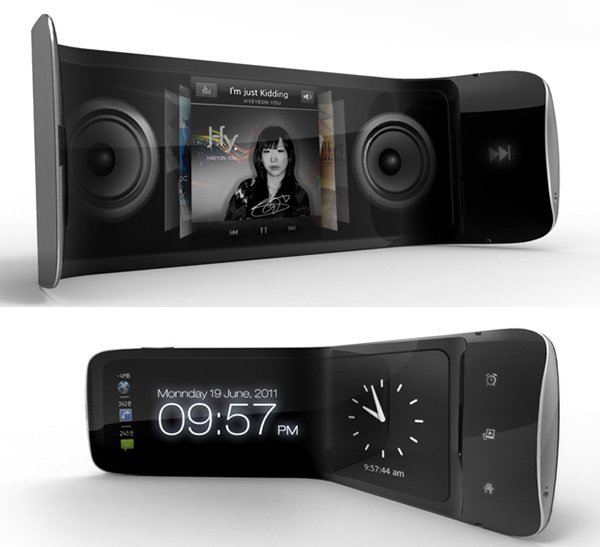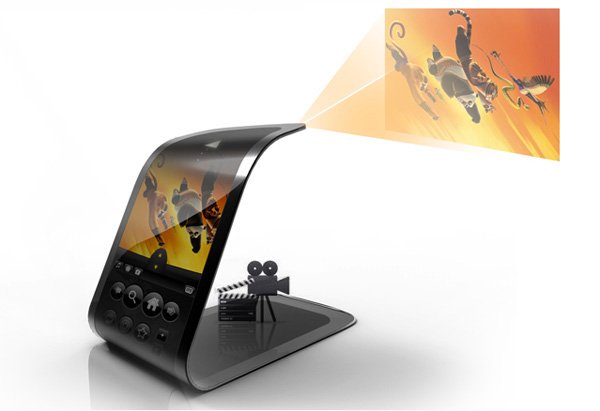 Related Concept Phone News:
3 Über Cool Concept Phones That Make Our Hearts Race
[Video] Android Makes Jewelry Now? Hands-On with the Android-Powered Watch