Motorola Droid X First Impressions Here is a handset review from AndroidPIT's very own Ryan Erickson! He got the Droid X shortly after release day, and volunteered to do a hands on review for the AndroidPIT community.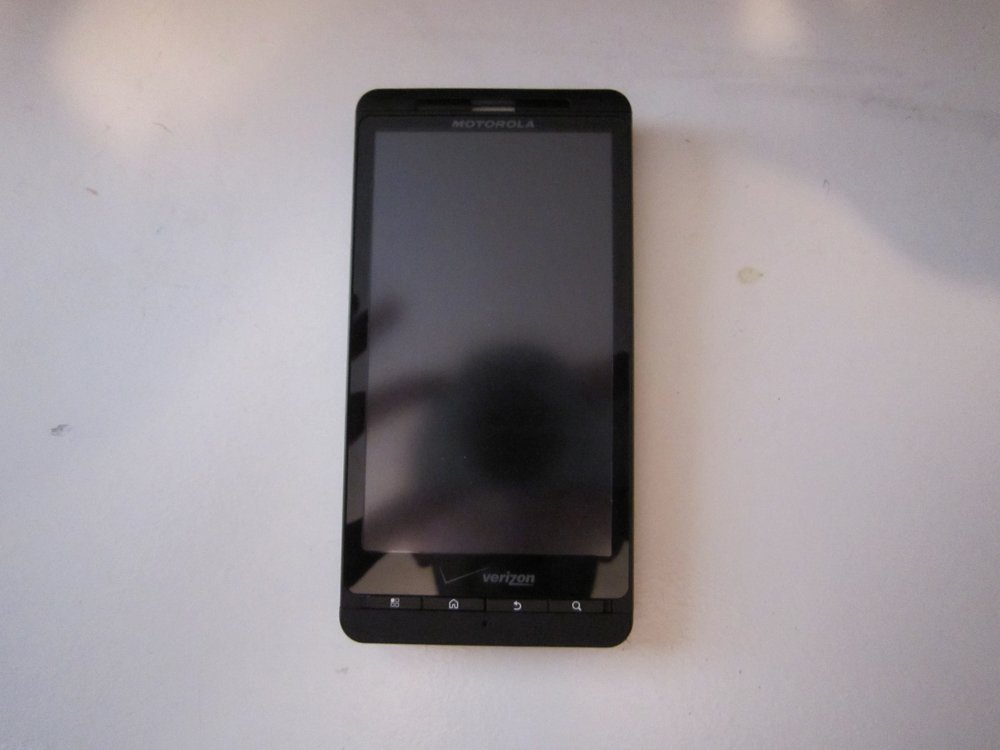 This review will go over my impresions of the Motorola Droid X as well as my thoughts on the screen, the build quality and design, the operating system, and the performance this monster brings. I hope all of your questions are answered by reading my review.
I have had my Droid X for a little over a week now and have nothing but positive things to report. At first I was concerned about the size and was wondering if it would be convienent to use. The answer is yes, the phones size does not affect its usability what so ever. It is apparent this phone is meant for multipedia and it performs beyond my expectations! Watching HD movies and taking 720p videos on the 8 MP dual LED flash camara is a joy. My review will cover the specifications of the phone and how the phone performs in different areas.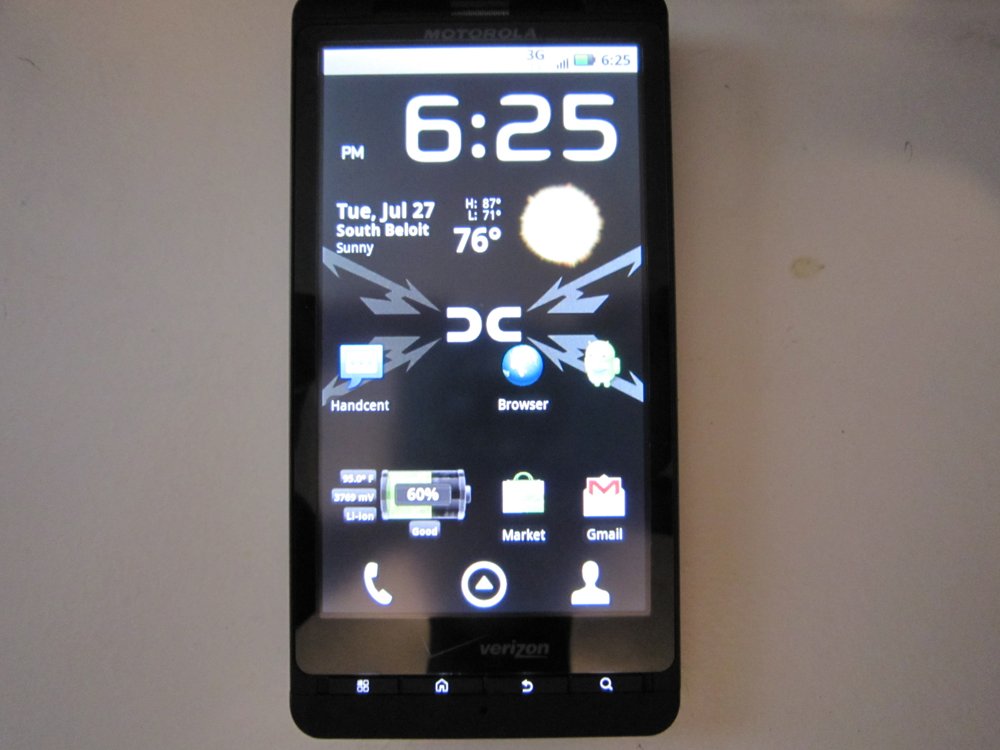 To begin, I will speak of the first thing that jumps out about this phone. It's massive 4.3 inch display! This display has a stunning resolution of 854 x 480, This resolution is very high for a smartphone and competes very well with other high end smartphones. Surfing the web with this size screen plus its very high resolution is a great experience.
However, screen size and resolution mean nothing if your colors are dull and unpleasing to the eye. So how does the Droid X do when viewing images? Fantastic, before this phone I had the original Motorola Droid and I believed that screen to be the cream of the crop, and I just remember saying to myself this screen is going to be tough to beat. In my opinion, the Droid X delivers deeper colors and a brighter screen. This beautiful screen is protected by a new screen technology called gorilla glass. This glass makes the phone very hard to scratch and crack. Another advantage to the WVGA display Motorola picked is that sunlight glare is less intrusive than it would be on a phone such as the Droid incredible which has an AMOLED display.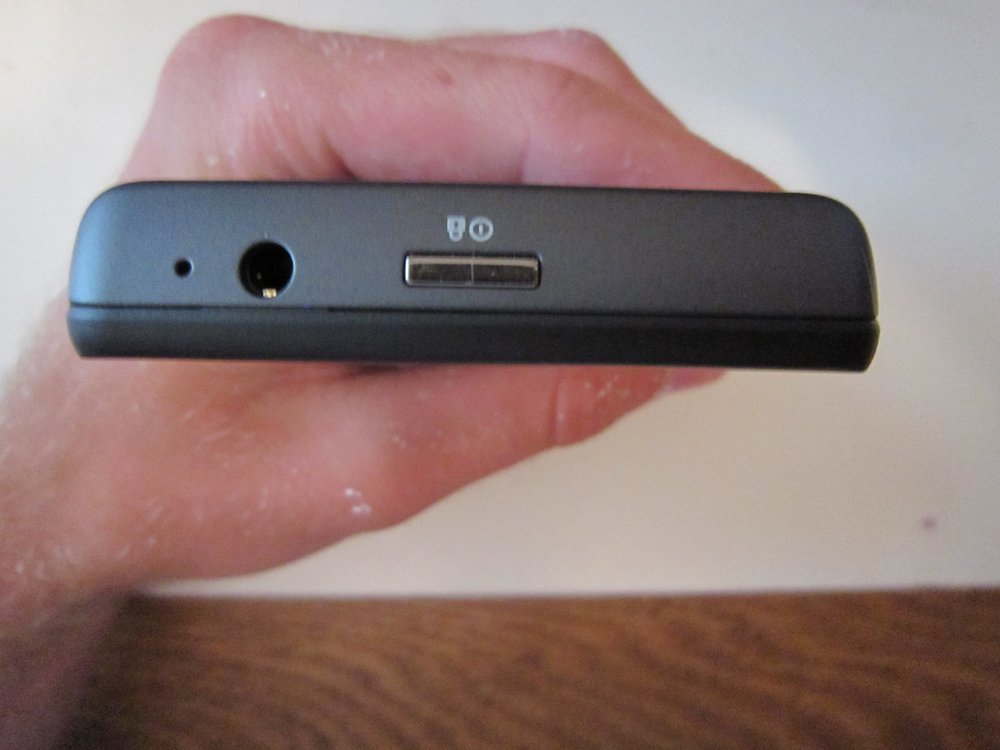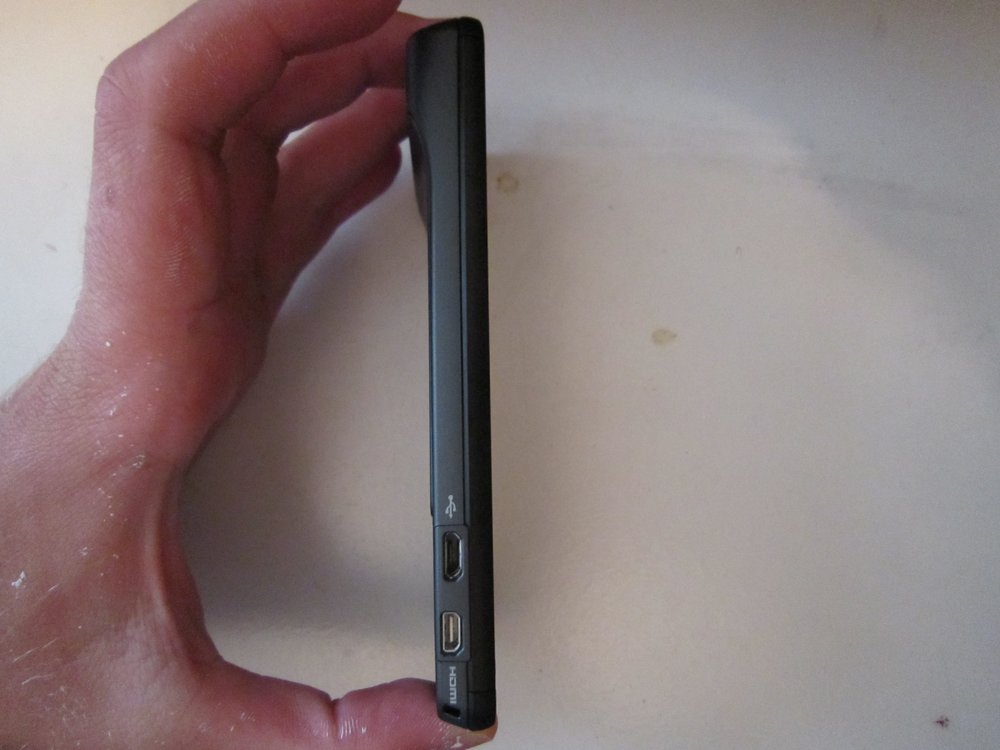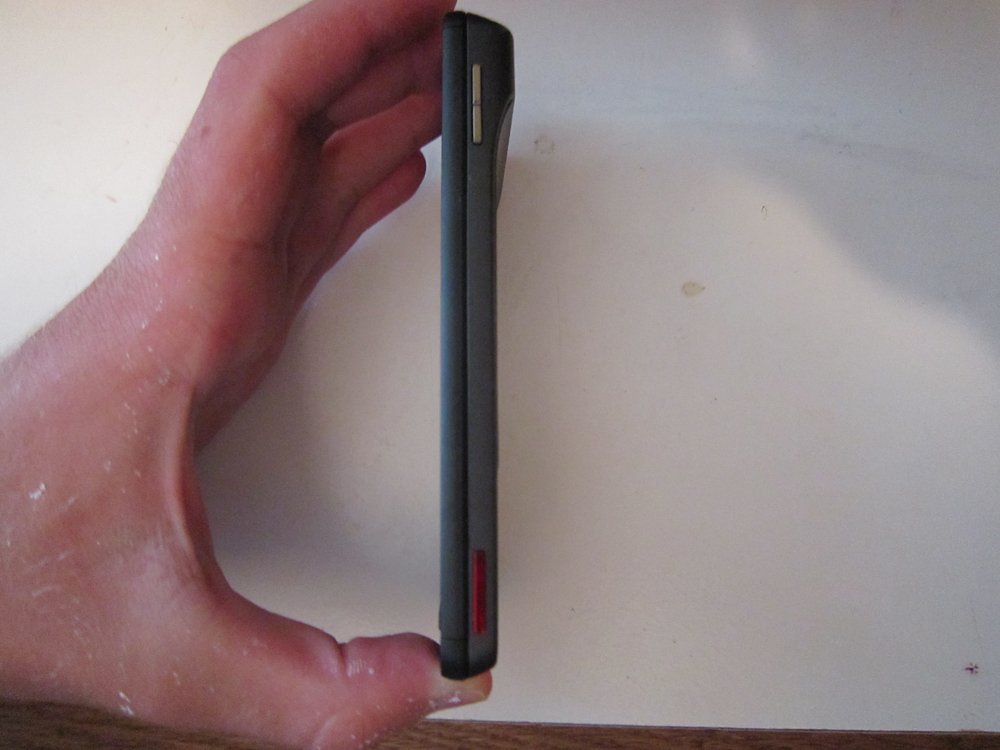 Next on the list is the build, quality and design. When is comes to looks, this phone is very appealing. Starting on the front you see the typical android buttons. Starting from left to right you have the menu button, home, back, and search on the far right. Moving to the right side toward the top you have your volume toggle and on the bottom a camera button. The left side of the phone is perhaps the most exciting side as it sports a micro USB for charging and a mini HDMI jack for projecting your HD videos and photos on a televison. The top of the phone reveals a 3.5mm headphone jack as well as the lock/ power button. Another interesting thing you will find on the top is one of three microphones. This one inparticular is used for noise cancellation.
Motorola did a great job when designing this phone for audio capture. This phone is one of the first to support a three mic system, There is one located right under the buttons on the front of the phone, one right under the battery on the back of the phone, and the final one like I mentioned on the top of the phone. The mic on the front is used for audio during phone calls, The mic located on the back is used for audio capture of a subject in a video you are recording. It is apparent that much time and detail went into the design of this beauty.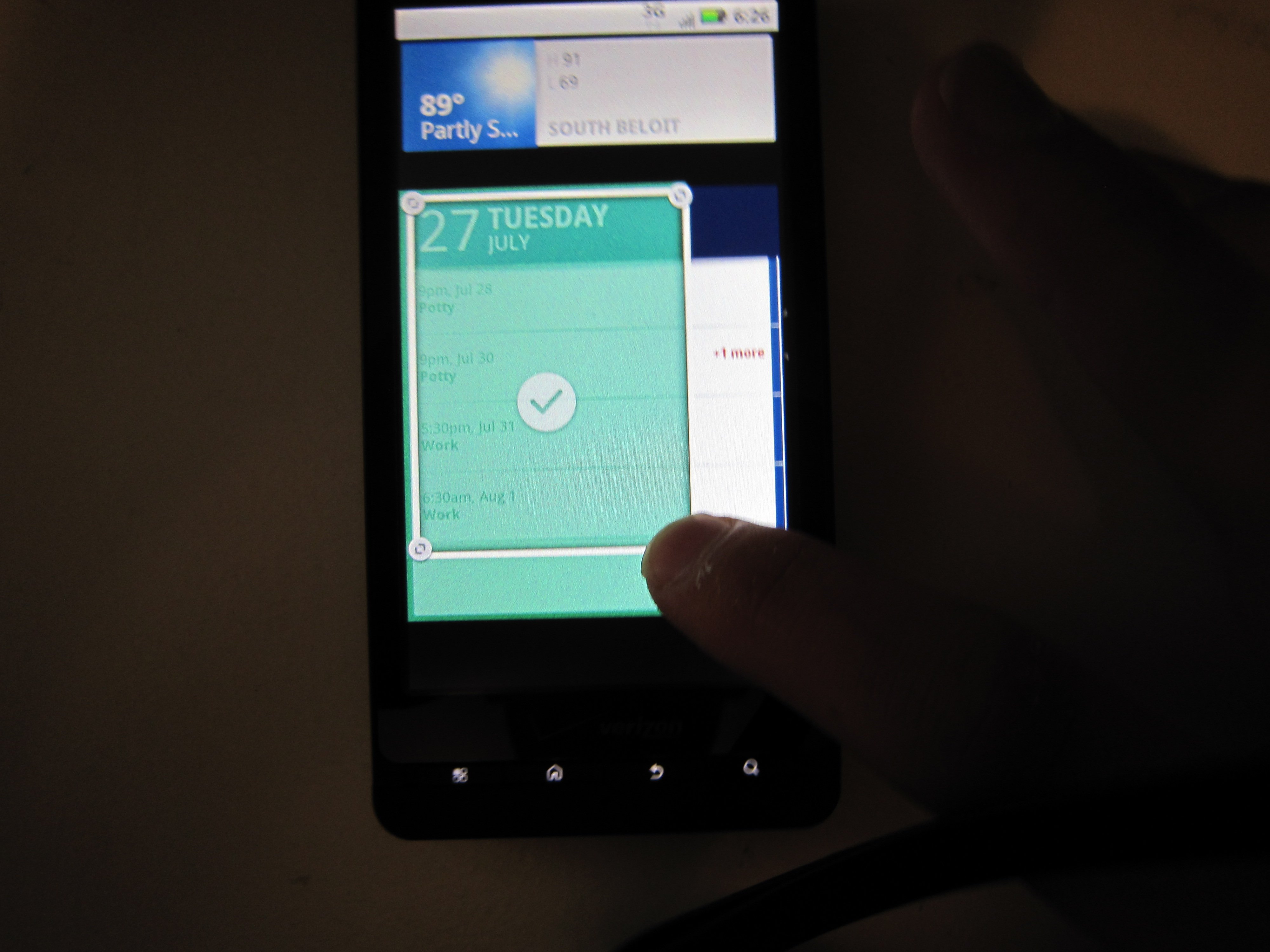 Moving right along, next is the OS. For those who dont know what this means it is operating system. Now like many Android phones in the market today this phone ships with Android 2.1. What seperates the Droid X from stock android phones is Motorola's social networking skin put over Android 2.1. There skin allows for a different look to stock Android as well as Motorola widgets. These widgets allow for you to decide how large or small you wish your widgets to be. This is a very helpful tool when space is limited or in abundance. There are 7 home screens which can all be customized 100% to your liking. That is the beauty of the Android OS. You, the owner, are given complete creative control. The Droud X is no exception to this.
Later this August, this phone will be upgraded to Android 2.2 Froyo which will enable flash support as well as a JIT compiler which tweaks the cpu to give the user up to a 5x speed increase. Seeing as how I have just moved into performance I suppose we can combine our os section with the performance section. Under the hood this phone does not mess around. It sports a 1GHz TI OMAP processor and 512MB of RAM. This much ram means multitasking will be a breeze no matter how many applications you have open. The processors speed is apparent in normal usage as well as heavy usage. Playing games on this phone is a very enjoyable experience, as well as email and internet. This phone compliments Droid handsets saying: "there is no limit to what Droid does". This phone also comes equiped with 8GB of internal memory as well as a 16GB microSD card pre-installed. That is a very generous amount of memory right out of the box.
To recap, I am very impressed with this phone. I am convinced this is currently the king of the Android phone market. Of course, this will change next week when I'm sure 30 more phones will come out ; ). I would strongly recommend anybody interested in purchasing an Android phone for the first time or upgrading to give this phone a shot to see if you will enjoy it as much as I am. Thanks for reading everybody, I hope this helps on your understanding and questions on the phone! If anyone has any questions that I have not covered in this review please feel free to e-mail me.