Google's Q3 Net Income Increased 32% Over Last Year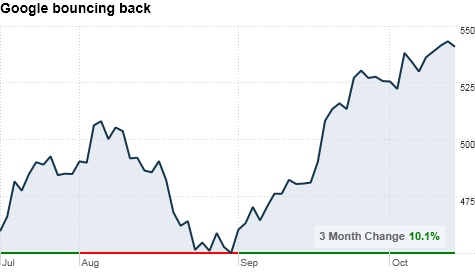 According to the CNN Money article, "Android's revenue is at $1 billion a year, extropolating from the most recent quarter's results." In addition, YouTube is generating profit on 2 billion videos every week, with 2 billion videos being watched every day. VentureBeat comments that "it sounds like it's running ads on about one-seventh of all views"
Amid fears that the rise in popularity of apps would threaten Google's current ad revenue model, Google's CEO, Eric Schmidt, expressed his belief that there is still room to grow. VentureBeat mentions that Mr. Schmidt believes that fear "assumes the mobile market is a zero sum game. Instead, revenue growth suggests that "a rising tide lifts all boats."
EuroDroid comments that it was "not made entirely clear exactly how Android contributed that amount of money, although it seems to be mainly derived from display advertising on its mobile search products."
In related Google news, AndroidCentral adds that Google now has "23,331 full-time employees, about 1,500 more than were employed at the end of June."
Other Sources: AndroidCentral, EuroDroid, Phandroid, VentureBeat
Image from CNN Money