Can Galaxy Nexus' Face Unlock Be Hacked Using a Photo? Google Says No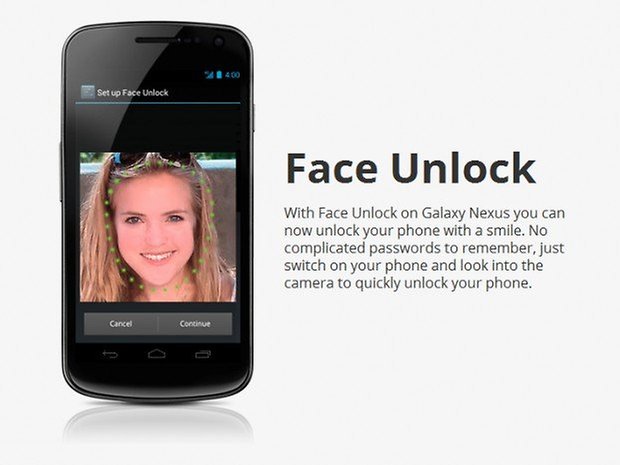 Most crimes are committed by people who know the victim personally. So when it comes to the "Face Unlock" feature on the Galaxy Nexus, there's one footnote we think it's important to think about – namely, what happens when your Mom holds up a picture of your face next to your brand new Galaxy Nexus?
Face recognition unlock is easily hackable, say the critics. Just show it a photo. Since there's no code needed if you have an image of someone's face, anyone with a photo of you could potentially hack into your phone.
Clearly, we're screwed on that front. Or are we?
According to Google, Face Unlock cannot be hacked using a photo. Tim Bray, one of the developers who worked on the phone, responded to such a claim on Twitter yesterday with the simple response "Nope. Give us some credit." Unfortunately, that was the entirity of Bray's response.
So how does Face Unlock know when an imposter is using a photo in place of a real face? Well, we still don't know but perhaps the feature measures the depth of the features like mouths and noses.
Of course, the likelihood of someone who steals a phone having a picture of the anonymous user is highly unlikely, but it's the friends and loved ones who we really worry about....
Related:
Video of Face Unlock Feature on Galaxy Nexus

The Galaxy Nexus Will Come with a Barometer, But It's Not for Measuring the Weather
[Video] AndroidPIT's Exclusive Hands-On Video with the Galaxy Nexus