5 Futuristic Innovations That Will Completely Change the Smartphone Industry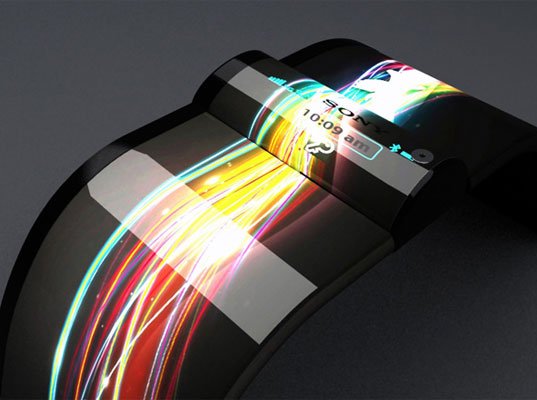 From bendy smartphones with flexible OLED displays to microprojectors that can multiply your smartphone's screen by 30 and beam the image to a wall, there are a number of smartphone innovations coming out soon that will forever alter the smartphone industry. Existing technologies like NFC and stylus wands will likely take on futuristic new roles in the coming years while flexible new battery packs will provide the juice for wristband phones. Here's a list of the five innovations we're most excited about and how long we think it'll take before they go mainstream.
Flexible OLED Displays-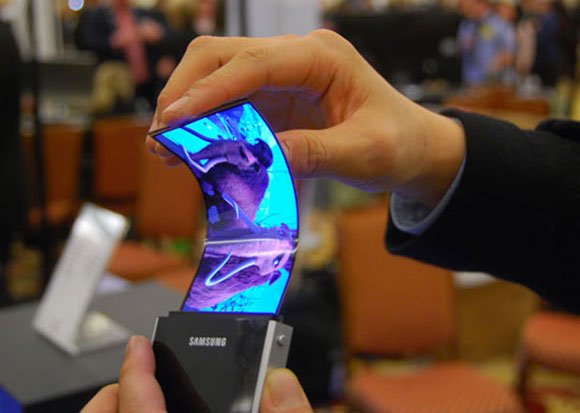 A flexible OLED display is the most exciting innovation to come to smartphones in years. How can a cell phone screen be twirled up like a Fruit Roll Up and then folded in the middle to become a video conferencing stand? According to Samsung, OLED displays contain pixels that emit their own light, thus elminating the need for a backlight and freeing the display from the confines of a slab phone design. Not only are these screens capable of Yoga-like flexibility, they're also indistructable because they don't require a glass cover. Estimated time until mass adoption: 3 years.
Polymer Gel Batteries-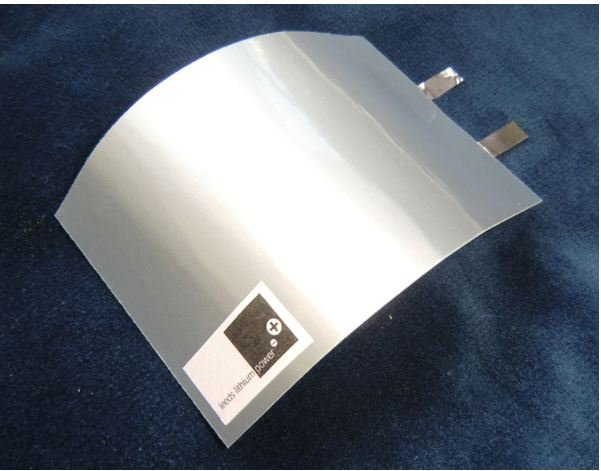 In order for a flexible phone to able to bend about, it's got to have a flexible battery pack to power it. A team of researchers at the University of Leeds say they've discovered a polymer gel that is lighter, safer and more flexible than the Lithium used in phone batteries today. In addition to being flexible, lighter and safer, the batteries are also said to be 10 to 20-percent the price of Lithium batteries, making this one innovation that is in everyone's best interests. Estimated time until mass adoption: 2 years.
Micro Projectors-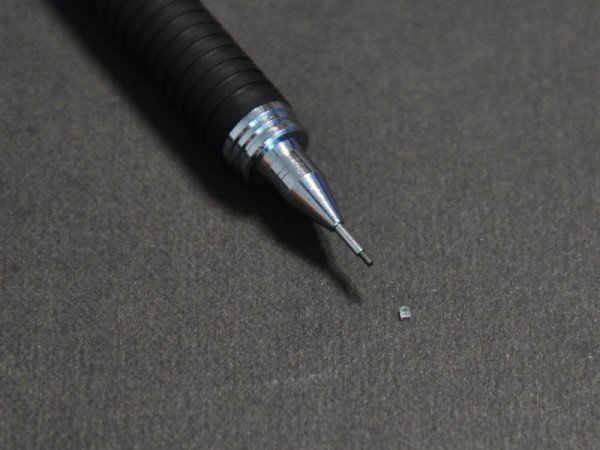 What if you could project your smartphone's screen to a nearby wall? Micro projectors are here, and they're becoming more and more powerful. has also created a micro projector capabale of projecting an 800x600 pixel image up to 100 inches in size; over 30x the size of a typical Android screen! Estimated time until mass adoption: 2 years.
NFC-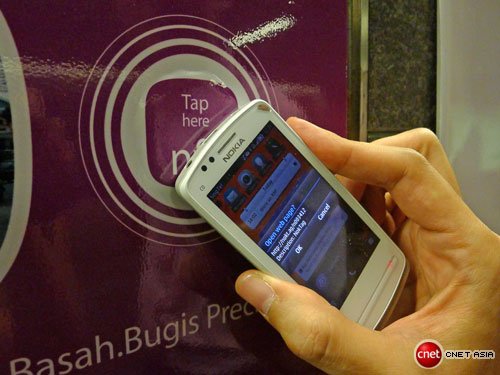 We all know that Google Wallet and other mobile wallet programs are likely to make a big splash in the next few years. But we're even more excited about some of the other uses for NFC chips. Imagine checking into your hotel, hailing a taxi or even getting paid through your phone's NFC chip. South Korea and Japan have already intrigrated NFC into daily life and it's only a matter of time before the service becomes second nature on public transportation, in classrooms and at businesses across the U.S. Estimated time until mass adoption: 1 year.
The Return of the Stylus-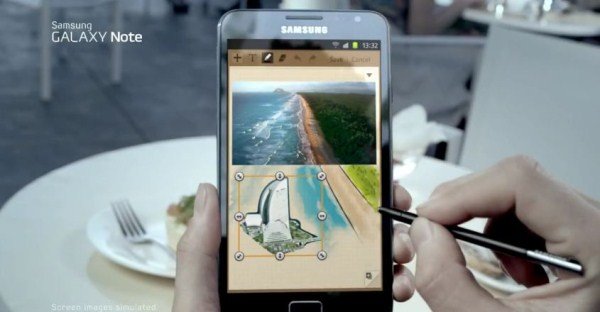 Not a futuristic innovation per se, the stylus has nonetheless landed back on to the smartphone scene in a big way. The Galaxy Note in particular has brought improved stylus reaction times and pressure sensitivity as well as new features like the ability to crop, cut and paste images. We think tablet phones will be coming back with a strong emphasis on user creativity by way of a stylus. This could lead to more advanced PhotoShop-esque apps that highlight the stylus' capabilities or advanced drawing and note taking apps. Estimated time until mass adoption: 1 year.
Related:
[Video] Wafer-Thin OLED Screens Show Off Their Yoga-Like Flexibility and Sledgehammer-Proof Indestructibility

New Galaxy Note Commercial Shows Stylus Doing Quite Amazing Things