YouTube Rewind 2018 breaks record with most thumbs down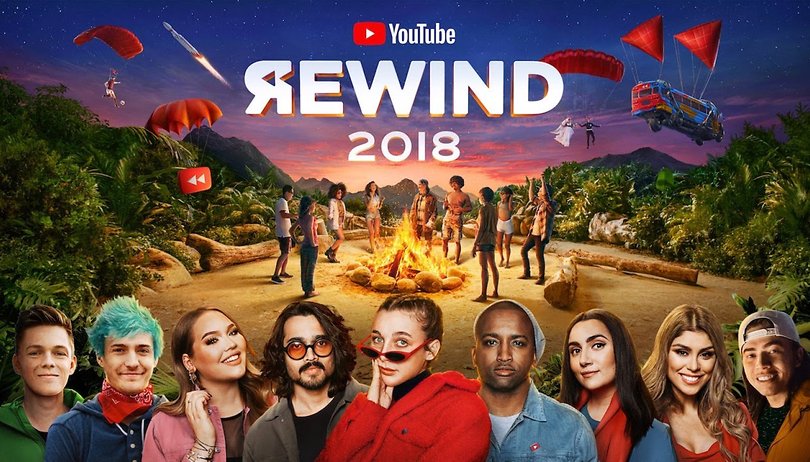 Starting in 2010, YouTube, the most used video streaming platform in the world, has made a video every year that is meant to provide a summary of the most important events of the year. This year's YouTube Rewind 2018 video brought home an incredible record in just over a week, but there's little to celebrate...
This year's YouTube Rewind includes the likes of Will Smith, Ninja, Casey Neistat, and many more famous YouTubers. It will definitely be a success, right?
Not exactly. Apparently last night it broke a record for receiving the most dislikes (👎) in the history of Google's platform. Nearly 10 million people put their thumbs down because the platform seems to no longer represent or listen to its users.
Apparently the root of this discontent is that the video doesn't feature important people like the late Stefan Karl Stefánsson (who died in August of this year and was loved by users), PewDiePie (perhaps due to the scandals that recently hit him). There were also important events missing like the boxing match between KSI and Logan Paul. The video featured a lot of references to Fortnite throughout the whole thing. Obviously the complaints from users don't stop there, just take a look in the comments of the video to get an idea.
Where's Stan Lee? XXXTentacion? Billie Eilish? God's Plan? Stephen Hawkin? God is a woman? Thank u, next? "Mrs. Stark, I Don't Wanna Go"? "Year review? Kpop is only BTS? LSD? - Izaah
Many YouTubers have gone even father and expressed their opinion on the matter, including MKBHD, who is well-known to technology enthusiasts:
In the video, the young creator analyzes what led to this disaster. According to him, these comments hit YouTube where it hurts the most, as they're saying that the Rewind video no longer represents the community and events of the year. In their view, the video has become a showcase to promote itself to investors. Personally, I think he has a good point.
Have you already seen YouTube Rewind 2018? Do you think it's really that bad? Let us know your opinion in the comments!