Why did Samsung create the Galaxy S8 like it did?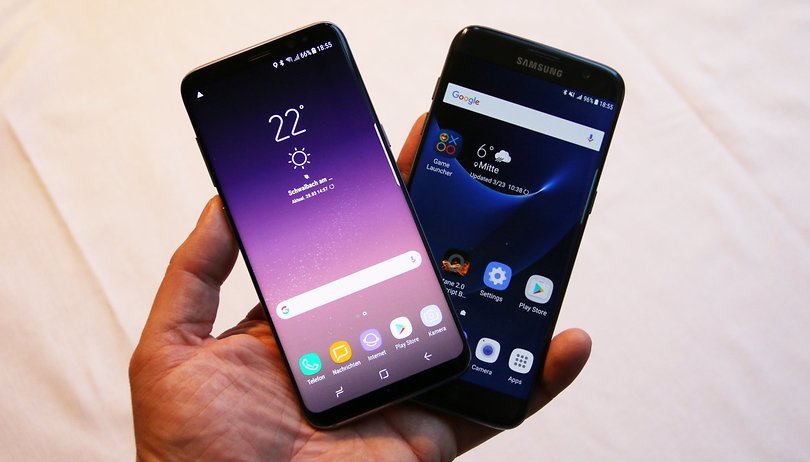 Samsung recently launched its two latest flagships: the Galaxy S8 and the S8+ at its Galaxy UNPACKED event. If you read between the lines, there was more to it than just the two devices. Here Samsung unveiled an entire ecosystem around these two smartphones. We took a deeper look into it and had a chat with the Vice-President of Samsung Europe, Rory O'Neill, to get his insights.
These two phones are turning heads everywhere. The screen is great, the housing has a remarkable finish, but the device isn't going the proverbial extra mile. In other words, it's missing that wow factor that we really wanted...
An entire ecosystem: a multitude of accessories for the Galaxy S8 and S8+
It makes sense when you think about it: Samsung doesn't want to focus solely on smartphones. The Korean manufacturer is actively working to build its ecosystem, which became very clear at the press conference for its UNPACKED event: a DeX dock, Connect Home and the Bixby voice assistant. In addition, at events in New York and London, the Gear 360 cameras and the Gear VR virtual reality headset also received an update.
Our interview with Rory O'Neill from Samsung
During the conference in London, we had the opportunity to speak with the Vice-President of Samsung Europe, Rory O'Neill. Have a look at the video below to find out what O'Neill has to tell us about the Galaxy S8 and S8+, as well as the Samsung ecosystem and battery safety.
When I brought up the topic of the Samsung ecosystem, the question only received an indirect answer. It's true that Samsung has, through interesting partnerships and users, surrounded itself with this "free" universe as part of its strategy, but we would have liked some more information on projects we can expect from the Korean giant.
We also had a chance to take a closer look at the two smartphones. You will find more information in hands-on reviews (the links are at the top of this article). If you're interested, you should also check out our article on all the accessories available for the Samsung Galaxy S8 and S8+.
Do you think that Samsung is moving slowly but surely towards its own ecosystem? Do you think this is a good idea? Let us know in the comments below.