VR rhythm hit Beat Saber passes one million in sales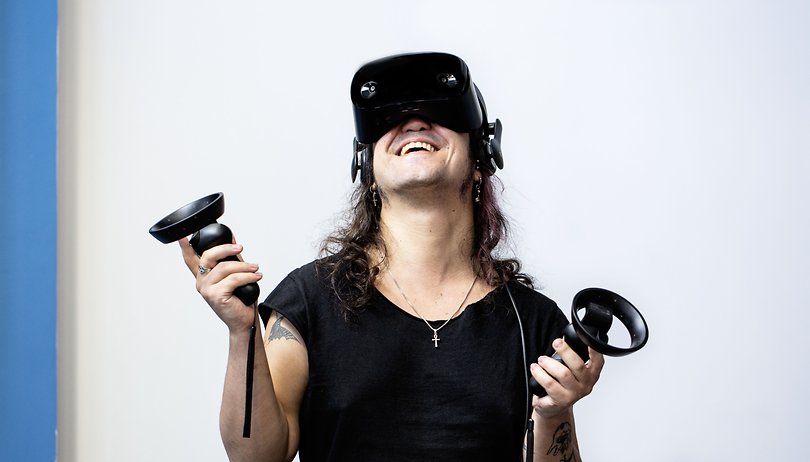 The makers of the Beat Saber, the popular rhythm game for virtual reality, has announced it has sold more than one million copies of the game. Beat Games, a Czech Republic-based indie developer, shared the news in a video blog.
CEO Jaroslav Beck said in the video that the team only expected the game to sell around 150,000 copies before its release last year. You can watch the full announcement below.
The game is reminiscent of the extremely popular music rhythm games from 10 years ago. Titles like Rock Band and Guitar Hero helped rhythm games step into the mainstream. Beat Saber supports VR platforms and involves slashing blocks with a virtual lightsaber to the beat of the music. You can play it on headsets such as the Oculus Rift, the HTC Vive and PlayStation VR. We don't have confirmation of this yet, but its entirely possible that Beat Saber is the first VR game ever to sell more than a million copies.
What's interesting about this game's success is that there has not been a major publicity campaign for it. Jaroslav Beck is on record saying he didn't expect the game to "blow up" as it did because the developers did "zero PR whatsoever".
The first new music pack, Beat Saber v0.13.0, was released on the 14th March. It added the first batch of new songs to the game. A Monstercat Music Pack with 10 new songs is now available for purchase as additional content to the game. Downloadable content is key for the sustained success of these rhythm games. Harmonix, the developer behind the Rock Band games, provided 275 consecutive weeks of regular downloadable content between 2007 and 2013.
Interestingly, the PC version of Beat Saber can be modded quite easily, and a community built around sideloading new songs into the VR title is growing.
Beat Saber costs $19,99 euros in the US and £15.49 in the UK on Steam. It costs $29.99 on the US PlayStation Store and £24.99 on the UK version.
Are you one of the one million gamers who purchased Beat Saber? Tell us about your experience.