Temple Run For Android Reportedly Making Devices Overheat?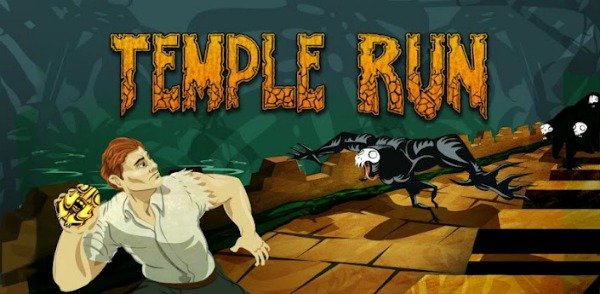 The insanely popular IOS game Temple Run has finally arrived in the Google Play store, and I for one have already dropped some SERIOUS hours on this extremely addictive title. The popular game has already been downloaded over a million times on the Google Play store since its release a few days ago, but as it is a first release, and although there's no denying its AWESOMENESS, the bugs are defintely there. Not only that, but some users are reporting that it's making their phone overheat and is causing unnormally high battery drain.
Temple Run has some amazing graphics, but when tested by Sara Yin of PCMag, not only did it utterly KILL her battery, it made her Galaxy Nexus severely overheat. I didn't personally have the overheating issue on my new Galaxy Nexus, but the battery drain was definetely there. Even high end games like Rip Tide didn't drain my battery nearly as much as the current version of Temple Run, and I also experience a crash to the home screen everytime I press the "Run Again" button after attempting to start over. Kind of annoying that it does this literally EVERY TIME you die. But after all, it is an early release, and I expect the developers to address many of these issues in their next update.
For those of you who aren't familiar with the game, the premise is simple. You play as "Guy Dangerous" running through a temple with a valuable icon and are being chased by an evil gang of demon monkeys. As we all know from personal experience, demon monkeys are no laughing matter, and you'll need to tilt/swipe left and right to get coins, jump over cracks, duck on tree holes, ect. Sounds silly right? Try it one time and tell me if you're not addicted. I'll wait.....
You'll need to gather as many coins as you can, and you can easily tweet your high score from in game. For as "simple" as this game is (this game gets SO DAMN HARD), the graphics are very sharp and detailed, and the fun factor is undeniable. I would DEFINITELYsuggest downloading this great title, but be sure to pay extra attention to your device in case it does overheat. Even though the game already has 4 and a half stars on the Play Store, it's safe to say that the first release isn't quite stable. In other words, expect bugs and crashes. But I am thrilled to see this HIGHLY addictive title finally on Android, and am confident it will be running error free very very soon.
You can download this free title on the Play Store here, or directly from the developers here.
Picture credits: Google Play Store