Spotify for Android update news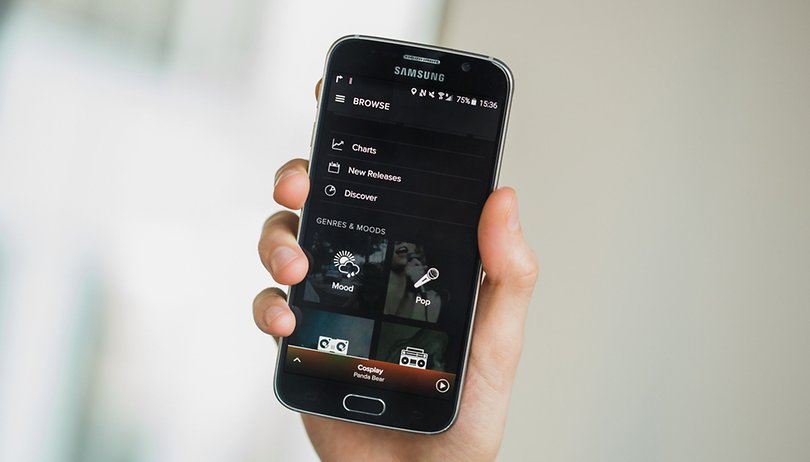 Spotify spread like musical wildfire since its 2008 launch, and a series of Spotify updates has expanded the ways users can find new music and improved the playlist and radio features, among many other things. The subject of ire, acclaim and jealousy, the Spotify service continues to expand. Here's where you'll find all the latest news on Spotify updates for Android.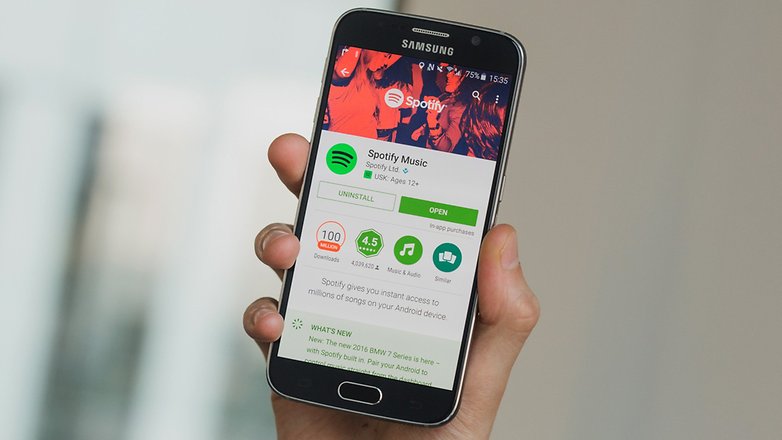 Spotify 3.8.0 adds Google Chromecast support - 12 October, 2015
You can now play Spotify on any set of speakers or TV thanks to the recent addition of Chromecast support to Spotify. Google Chromecast went down well here in the AndroidPIT offices, and this Spotify update will help you make even more of the handy device.
Spotify 3.4.0 lets you start Artist Radio from any artist page, fixes Bluetooth error - 5 August, 2015
A minor but useful addition: from any artist page, you can now tap the options button to access the artist radio. You can also scroll down the artist page to find the option.
A recurring Bluetooth error that had plagued some devices has also been addressed.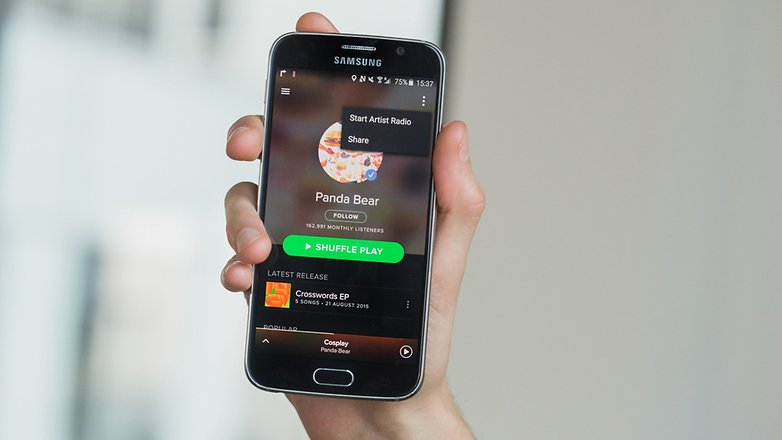 Spotify 3.3.0 makes a controversial color change and improves playlist-sorting - 22 July, 2015
The decision to change Spotify's icon to neon green provoked outrage across the web, with users threatening to leave the service, explaining that the new color made them nervous, afraid and physically sick. Still, the color remains, and Spotify continues to exist, whether you like it or not.
Additionally, Spotify now remembers how you sort your playlists.
Many users who received this update reported that they were getting 'Bluetooth share has stopped' errors whenever a new song started. Spotify identified that the error was occurring on Samsung devices running Android 4.3. The issue was later addressed in the 3.4.0 Spotify update.
Spotify 3.0 adds player redesigns, swipe-to-change feature - 12 June 2015
Some relatively minor aesthetic changes were made to the main and mini player designs, increasing the size of the control buttons and adding a small down arrow to the top of the main player, which can be pressed to shrink it down to the mini player. It all makes things easier for our over-eager human hands.