Silent mode is the biggest current Lollipop issue, say users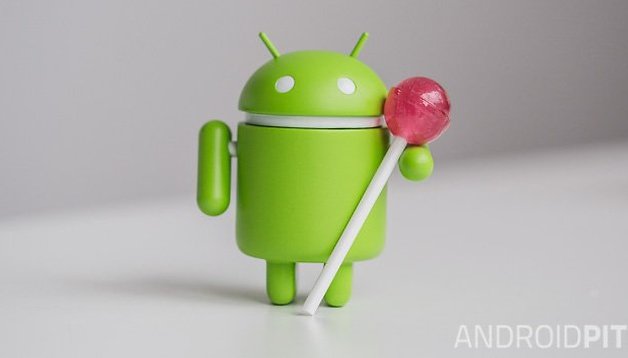 The super shiny sparkly In our weekly poll, we asked users what their biggest quibble with the Lollipop was, these are the results.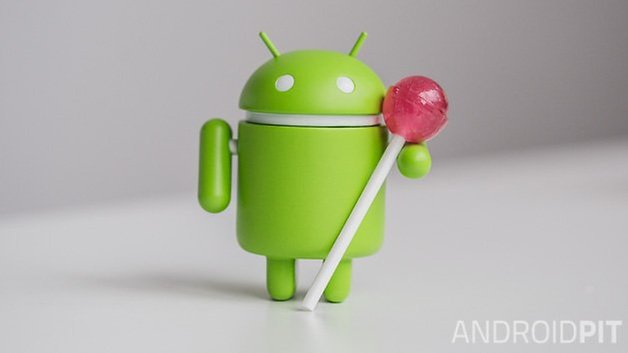 Android 5.0 Lollipop: is it really all that?
Ultimately, there was quite an even spread of votes amongst the Android problems, but it was interesting for us to see "battery drain" so high up on the list. This was something Lollipop was said to improve, not hinder. Google touted an 10% battery improvement average across the board for devices updating to Lollipop, but early reports suggest this might not exactly be the case.
The "silent mode" is something else that has irked people too, narrowly beating out battery drain to top our list. You would normally expect that repeatedly pressing the volume down button would turn your phone onto silent mode, but this is not the case in Stock Android Lollipop. Instead, the device must be turned into "no interruption" mode, at the expense of the LED notification light.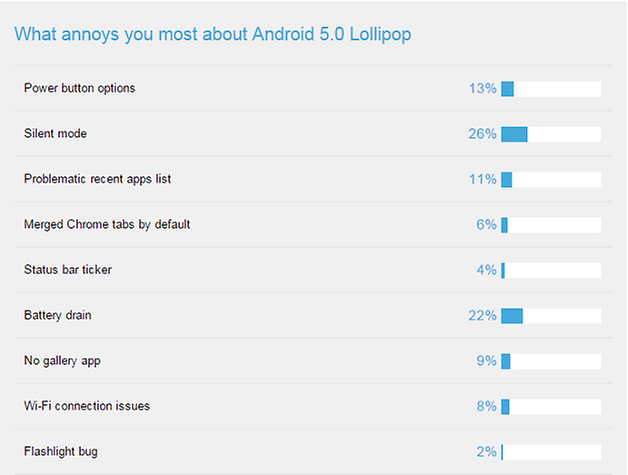 The lower results are quite an even spread. The merging of Chrome tabs is an easy fix, so it's maybe not such a surprise that this is only a minor complaint. The same goes for the infrequently used flashlight and status bar ticker. The recent apps scroll received a larger share of the votes, and seems to be quite a polarizing subject. Some say it's inconvenient, others that it's unnecessary, and many that it's just not very clear.
The poll article's comments also gave us some good ideas of some other places that Lollipop was going awry. From the slow response time, to the app drawer's off-putting background color, to the necessity of using "two-swipes" when unlocking a handset with a pattern - it seems Lollipop's complaints are widespread, even if they aren't exactly big problems.
These are just some of the issues we've happened across so far. Is there anything else that disappoints you about Android 5.0 Lollipop?