Samsung Didn't "Willfully" Infringe Apple Patents Says Judge Koh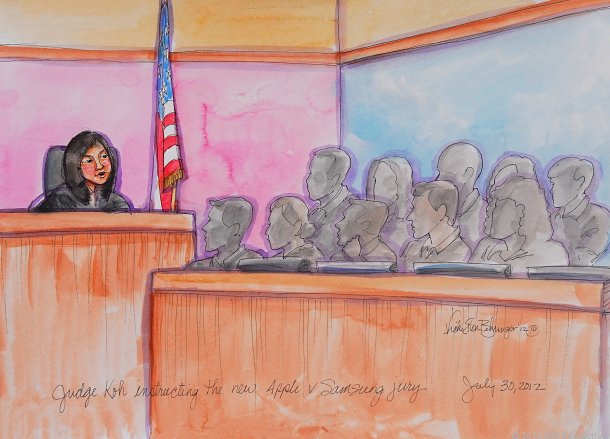 As I'm sure you know, Samsung was forced to pay Apple over a $1 billion last August for allegedly infringing Apple's iPhone patents in a landmark ruling that made international news. But in the world of patent infringement cases, lawsuits never really end, and judgements are just jumping off points for the next suit.
So when Samsung was slapped with the giant fine, they did what any other multinational billion dollar corporation would do: they fought back. One of the main arguments Samsung made was that they didn't believe at the time that Apple's iPhone patents were "valid," and thus even if they did infringe on those patents, they did not do so "willfully."
Yesterday, Judge Lucy Koh ruled that Samsung was, in fact, right about that. She ruled that Samsung's arguments seemed reasonable enough to rule out an overall finding of willful infringement. All those Touchwiz elements that Apple claimed were direct copies of the iPhone (like icons, screen unlock, etc.) are still direct copies, but Samsung didn't know that Apple had a viable claim on them, and Judge Koh seems to agree.
But before you start imagining Samsung asking for a billion back, it's worth remembering that just because the willfulness has been overturned, the $1.049 billion infringement verdict hasn't. Samsung won't get slapped with any extra fees for "willfulness" and Judge Koh could theoretically reduce the existing damages, but so far she hasn't done that.
That said, given how much Samsung could have ended up paying for the "wilful" damages, you better believe they're breathing a sigh of relief right now.