Samsung Galaxy S4 Mini Ready To Rock And Roll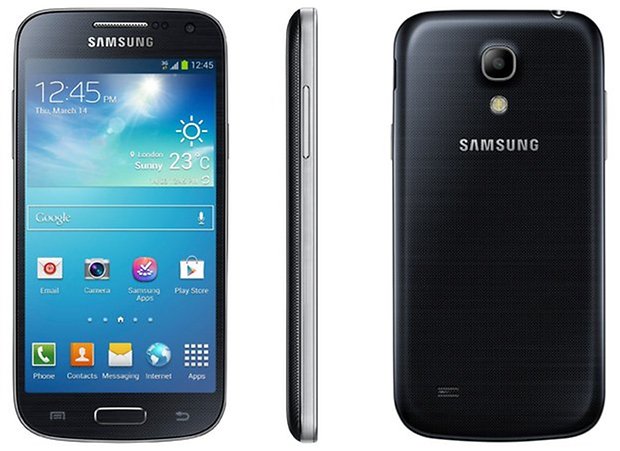 Samsung has done it again - delivering a somewhat gimped (relatively speaking, of course, as a phone itself the Galaxy S4 mini should be just fine under the mid-range banner) model of its flagship, namely the Galaxy S3 mini, was to the previous flagship Galaxy S3 model.
The Galaxy S4 Mini In A Nutshell
The Samsung Galaxy S4 mini packs in quite a fair amount of technology underneath its relatively compact form factor, although it will not be able to live up to its larger sibling, the flagship Galaxy S4 where performance and capabilities are concerned. In fact, this would make for a very good mid-range handset, but it won't rank anywhere near the flagship smartphone segment.
For starters, the Galaxy S4 mini would pack in a 4.3" qHD Super AMOLED display, where it runs off a 1.7GHz dual-core processor, has all the relevant sensors (proximity, compass), Wi-Fi and Bluetooth 4.0 connectivity, NFC capability (for the LTE version only), 8GB of internal memory, a microSD memory card slot for expansion purposes, 1.5GB RAM, an 8-megapixel shooter at the back and a 1.9-megapixel camera in front, and a 1,900mAh battery running proceedings from within.
Other features of the Galaxy S4 mini include Sound&Shot that will uniquely store sound and voice together as pictures are taken, while Panorama Shot enables you to capture a photograph that offers a full view of your surroundings, making sure you are able to stash away all those memories for posterity. The preloaded S Travel application would also come in handy if you are a frequent traveler, where it can recommend future trips and provide a guide along the way.
All photos captured by the Galaxy S4 mini would be automatically gathered and saved according to the user's timeline, geo-tagging information, or a specific event to create a photo album.
Here we have the S4 mini specs broken down for you
| | |
| --- | --- |
| Display | 4.3 inch Super AMOLED, 960x540 pixel |
| CPU | 1.7 GHz, dual-core |
| RAM | 1.5 GB |
| Memory | 8 GB, extendable with a MicroSD card |
| Camera | 8 MP (back facing), 1.9 (front facing) |
| Battery | 1.900 mAh |
| OS | Android 4.2.2 |
| Dimensions | 4.9 x 2.41 x 0.35 inches |
| Weight | 3.77 oz |
Will It Sell?
The question is, will the Galaxy S4 mini be able to sell? That remains to be answered, but we would have liked to see it arrive in additional color options considering your only choices at this point in time would be White Frost and Black Mist shades. You will be able to find the Galaxy S4 mini in 4G LTE, or 3G HSPA+ or 3G Dual SIM models, depending on which market it is going to be released in. Those who are interested in getting an early hands-on of the Galaxy S4 mini can do so at the Samsung Premiere 2013 GALAXY & ATIV in London, this coming June 20th.
Our Thoughts
Images of the Samsung Galaxy S4 mini were leaked it was mentioned that the Galaxy S4 mini with a Snapdragon 400 dual-core chipset is set to be revealed this June 20th, but I guess in life, some things can be planned to the greatest detail, but they work out otherwise just like this.
After all that is said and done, what do you think of the Samsung Galaxy S4 mini, and do you think it will do better compared to its predecessor? Should Samsung have taken a different route in branding this device under another name, or should it carry the Galaxy S4 moniker instead?