$749 OnePlus 6 could disappoint many fans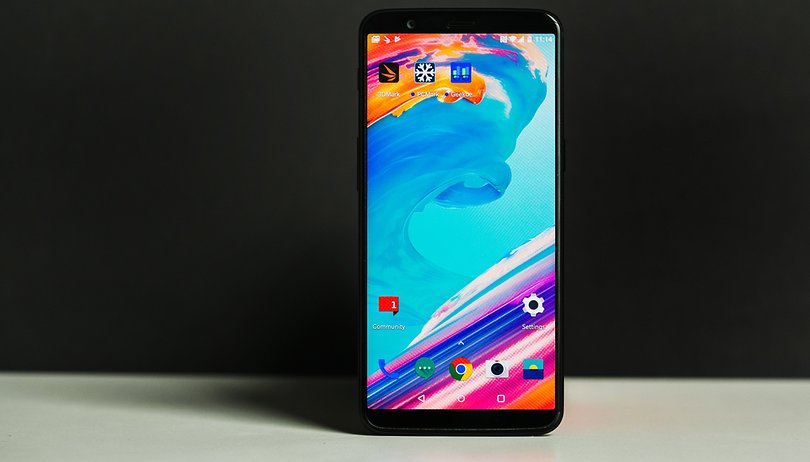 After the success of the 5T in 2017, OnePlus has a lot to live up to. In line with the trendy new features we're seeing in this year's flagships, the rumors about the OnePlus suggest it is going to be comparable to the iPhone X for example, but this comes at a price. Could the brand be losing its niche in the market?
Since the beginning, OnePlus have consistently offered affordable phones, with features and specifications to compete with flagships, which is why it has such a loyal fan base. It seems however, that what some love most about the brand could be coming to an end, with leaked images surfacing on Chinese social network Weibo revealing a higher than expected price tag for its upcoming smartphone, and this will undoubtedly be disappointing for some.
A higher price tag than the 5T
The 5T was released at $499 or $599 at the end of last year, with modernized design features such as its practically bezel-less display with an aspect ratio of 18:9. Now, the brand seems to be working towards an even larger screen, with a 19:9 aspect ratio, at $749.
What explains the price jump?
Taking into account the brands links with Vivo and Oppo, it is all the more likely that the OnePlus 6 will have an in-display fingerprint sensor, making it the first flagship with this technology. Up to now, the rumors have suggested it could also feature a display-notch, 3D facial recognition, and a Snapdragon 845 processor. It could be then, that the increase in price reflects the inclusion of these innovative technologies.
Looking at the image below, further details are revealed showing 8GB of internal storage, and 256GB of RAM. This is unlikely to be a contributing factor to the $200 price increase, though.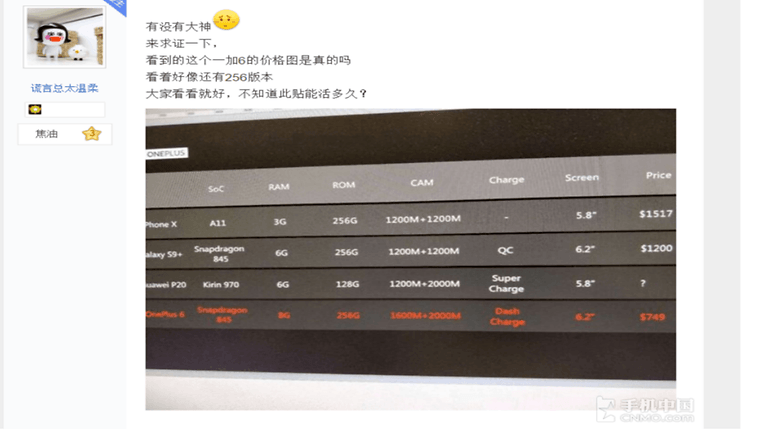 Yes, this could be the most expensive OnePlus price so far, but if the rumors are true and these new technologies will be implemented, then $749 is a reasonable price to pay, especially when you consider the cost of the iPhone X and Galaxy S9+. So long as the brand doesn't continue to creep closer to that $1000 mark, then we can be satisfied. As always, it's important to treat the leaks with some skepticism though, and wait for the final release when all the details are confirmed.
If true, do you think this is a bad move by OnePlus? Let us know in the comments.