Nokia 5.1: can it right its predecessor's wrongs?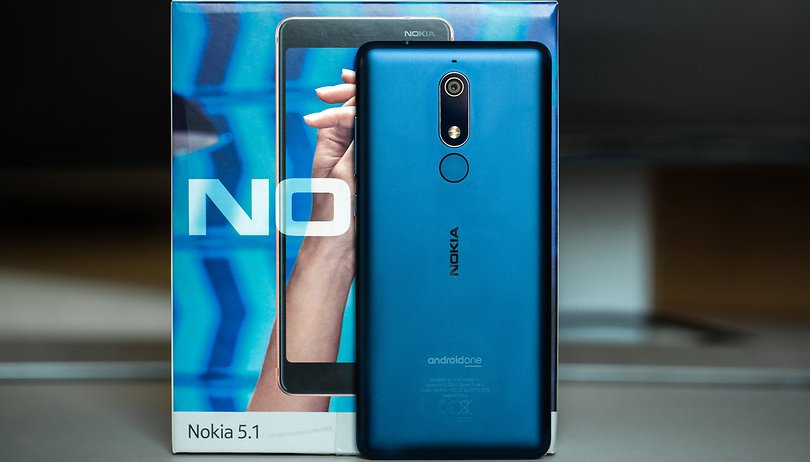 The Nokia 5.1 wants to leave a lasting impression in the price segment at around $250. Our test is here to show whether the device will be a success!
Nokia 5.1 release date and price
From now on you can buy the Nokia 5.1. You can choose between copper, blue and black. Nokia has named the price of £189 in the UK. There is no price for the U.S. market yet, but that's around $245.
Nokia likes it classic
The Nokia 5.1 is the successor of one of the premium smartphones in Nokia's recent comeback. With the Nokia 5, Nokia presented a mediocre smartphone that wasn't particularly beautiful or particularly good. Now Nokia is adding the Nokia 5.1, and it's become clear that the Finnish brand has righted some of its wrongs.
Haptics and workmanship are good examples. The metal back is beautifully robust: it's high-quality and combined with display glass. The size and manageability are also great. Thanks to the display format, it's also nice and slim .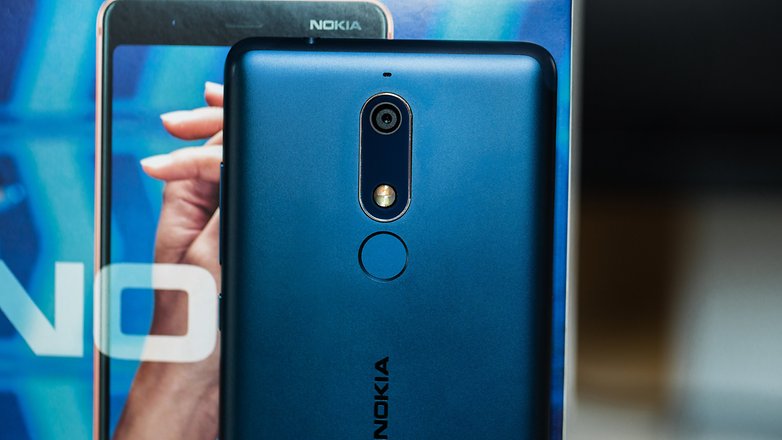 The MicroUSB connection is a matter of taste. Long ago I switched to USB-C ports and I expect smartphones from 2018 to do the same. Many users still use old power supplies. I'm not judging here, although this does irk me. Many mid-range smartphones come with a MicroUSB connection, so Nokia is still following the requirement of this market segment.
A wonderful display
In the price segment of around $250, you can't expect too much from a smartphone display. But the Nokia 5.1 is surprisingly impressive with its respectable 5.5-inch Full HD+ display. Nokia has gone with the ever-so-popular 18:9 format. This is praise-worthy since it makes it possible to have a large display that is suitable for a lot of content. Nokia has gone without the notch, which I commend in every respect.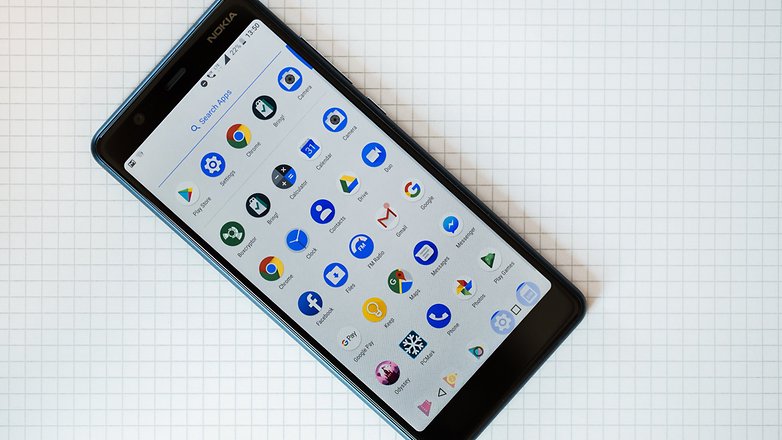 The Nokia 5.1 offers good color reproduction and brightness . Even out in the sun, it's easy to read. However, depending on the viewing angle, bright surfaces can have a strong glare and there's hardly anything left to see. But the Nokia 5.1 shares this problem with almost all other smartphones. In other cases, however, the colors are always strong and thanks to the high resolution, you won't have to endure any blurred letters.
If you wear polarized sunglasses you should beware: if you hold the Nokia 5 in landscape mode, the sunglasses will filter out all the light from the display and you'll be looking at a black display - but that's typical behavior for IPS panels.
Android One FTW
Nokia dedicated itself to Android One at the MWC in March. The brand no longer makes any changes to Android software, and instead offers fast updates with guaranteed jumps to the newest versions. Our test model came with Android 8.0 along with the August security patch. Are you wondering why it didn't come with Android 8.1? The changes from 8.0 to 8.1 were so small that Nokia didn't view them as relevant. We'll definitely see Android 9 Pie on the Nokia 5.1 soon, but there is no fixed date for the update.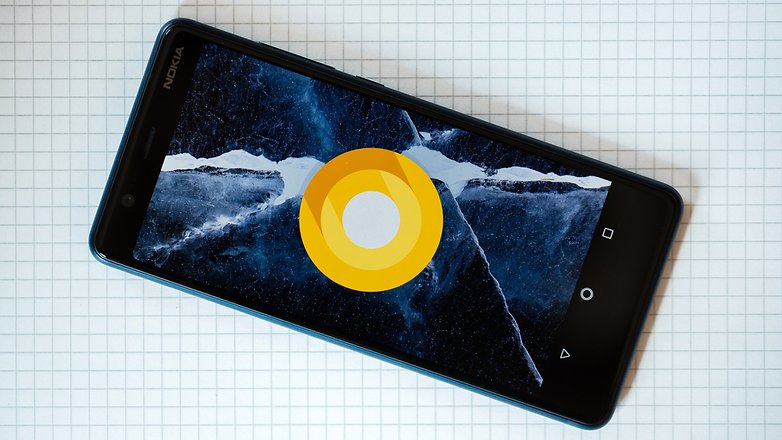 Delays every now and then
Inside the Nokia 5.1, there's a buzzing Mediatek Helio P18. The launcher stutters a bit when you open the app drawer or scroll back and forth. You'll get 2 GB of RAM along with it, but that probably won't stop multi-taskers from losing their patience. You'll still be able to play music in the background, no matter what else is happening on the smartphone.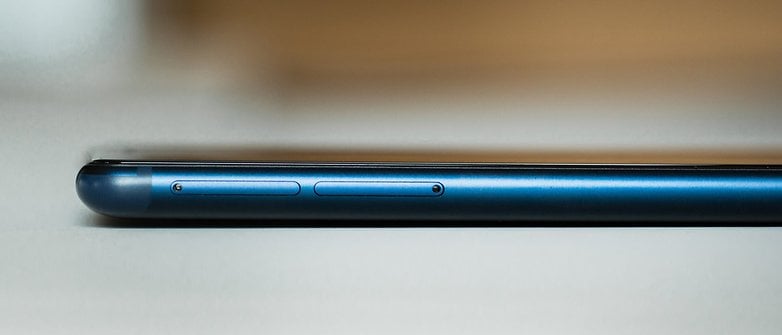 You shouldn't set your expectations high when it comes to performance, since the Mediathek chip will quickly reach its limits. You will, however, be able to do some gaming every now and then with the Nokia 5.1. I've recently been enjoying Alto's Odyssey. The touchscreen reacts quickly and reliably to touch and the graphics don't jerk in the slightest. When I play games, the device does heat up, but not to alarming temperatures.
Nokia has been a bit frugal with memory. The specs sheet says there are 16GB of RAM, but Android says there's only 12.5 GB. Almost 8 GB are reserved for the system. That means 75 percent is already occupied when you take the device out of the box.
Not an audio miracle
With my SIM card, Nokia 5.1 immediately activated Voice over LTE. All the calls sounded good and the hands-free mode was also impressive.
Music lovers will be pleased about the minijack port. The only problem is that the Nokia 5.1 has issues with high-quality headphones. The sound from the 2.5 mm jack is quite dull and isn't especially detailed. The sound quality is sufficient for in-ear headphones .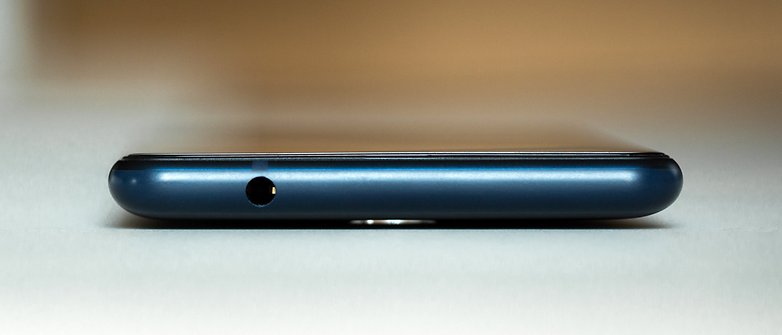 Too slow for snapshots
Let's get to the camera that's built into the Nokia 5.1. There are no big gimmicks when it comes to the main camera. It's a single-camera module that takes photos in 16-megapixel resolution. The front camera has a resolution of 8 megapixels.
So what are the lenses capable of? Overall, the camera makes a good impression, even if it didn't quite meet my expectations. I don't want to reach too high when it comes to image quality, but fast release speed is important to me. Unfortunately, the Nokia 5.1 doesn't always score well in this respect. It sometimes takes a second or two for the autofocus to focus. The good thing is that the Nokia 5.1 manages to capture photos on its own quite well, especially during the day.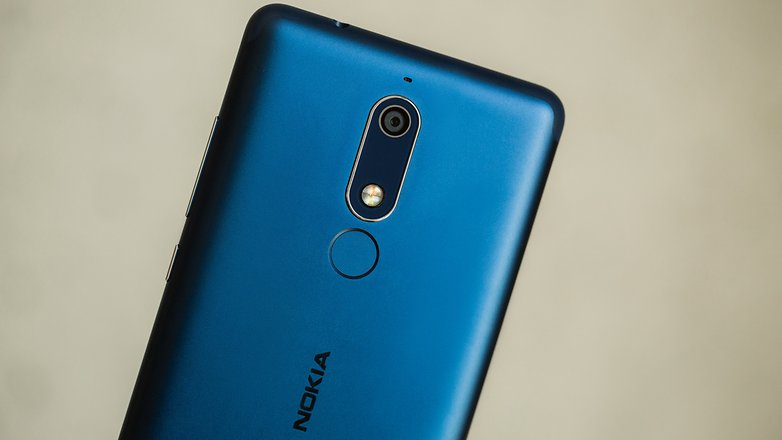 The closer it is to sunset, the more difficult it is for the Nokia 5.1 to keep up the image quality. The camera will then automatically control the shutter speed at one or two-tenths of a second. In combination with the slow autofocus, getting blur-free images are a matter of luck .
The camera app is intuitive and easy to use and even offers slow motion videos. There's a simple manual mode, but it doesn't allow for detailed shutter speed or ISO settings.
Battery does just the bare minimum
For comparable results, we always use the PCMark Work 2.0 battery benchmark test. According to the test, the Nokia 5.1 has a battery life of 7 hours and 4 minutes. That's decent, but not a record-breaking result. For the sake of comparison, the Nokia 6.1 comes in at 9 hours and 13 minutes, and the Nokia 7 Plus comes in at 9 hours and 58 minutes. But do the benchmarks give any indication of runtimes in everyday life?
For the most part, yes. Personally, I use smartphones for surfing and chatting, but will sometimes go for a short gaming session. I can usually go about a day and a half before recharging . Recharging takes about 1.5 to 2 hours, which is fine.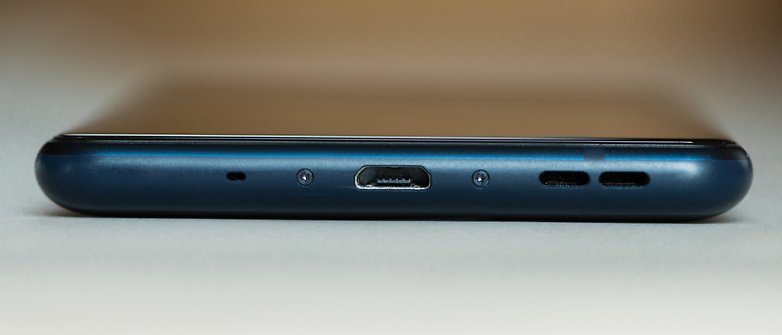 Nokia 5.1 technical specifications
Nokia has made some good compromises
The Nokia 5.1 performs well for a middle-class smartphone, but there is tons of competitive pressure in its price category. You'll always have to make some compromises with a 250 dollar smartphone. In any case, the display and the pleasantly slim size speak for the Nokia 5.1. The software support and good workmanship are also a plus, but the device lacks faster performance and autofocus. But overall, compared to its predecessor, the Nokia 5.1 certainly deserves an additional half star.
Would you like to get a closer look at the Nokia 5.1? What would be your alternatives in this price segment?