Nokia 5 review: an elegant smartphone with potential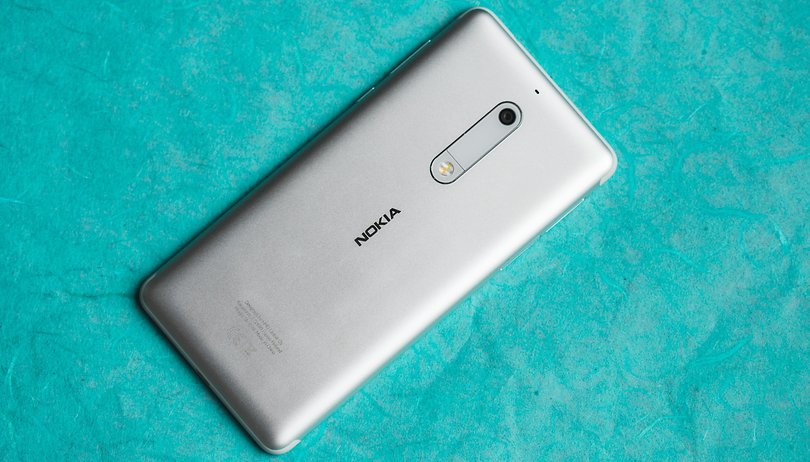 With a very affordable price tag, the Nokia 5 offers terrific value for your money. Even its design stands out for a smartphone in this price range, but can it also impress in day-to-day use? Find out in our Nokia 5 review.
Good
Beautifully designed

Dual-SIM

Android 7.1.1 Nougat
Bad
Poor camera

Mediocre performance
Nokia 5 release date and price
The Nokia 5 is one of start-up HMD Global's three new smartphones that were introduced at the MWC 2017 in Barcelona. Officially, the device is not yet available in the US, but it can be ordered at some online retailers like Amazon. Unfortunately, the price of the new smartphones turned out to be higher than previously anticipated.
Nokia 5 design and build quality
It's difficult to find a more beautiful smartphone in this price range. The cheaper Nokia smartphone, the Nokia 3, also hasn't foregone the aluminum body. It was produced from a block and rounded off on the sides and, as a result, the new Nokia smartphones fit nicely in your hand.
The Nokia 5 hasn't left out the fingerprint scanner
In addition to the Nokia logo and a second microphone for noise cancellation, there is also find a long, contrasting and somewhat-protruding strip that houses the camera and the flash. But despite this, the smartphone does not wobble when placed on a flat surface.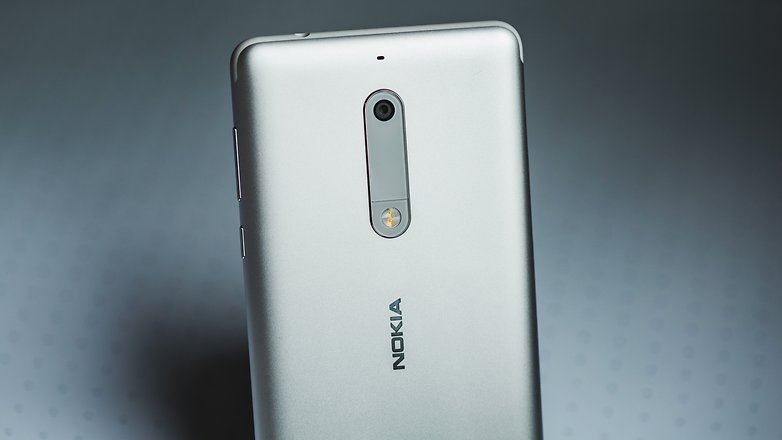 The camera section somewhat protrudes, and the two plastic bands for the antennas have been placed along the smartphone's upper and lower edge. Apart from that, they do not stand out and therefore contribute to the Nokia 5's elegant appearance.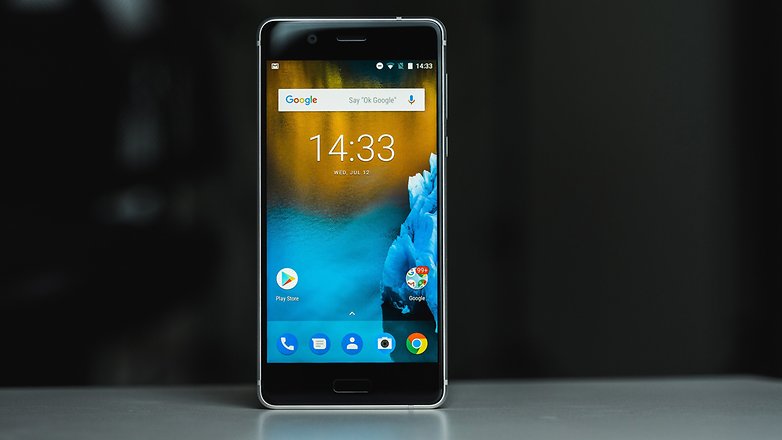 The Nokia 5 hasn't left out the fingerprint scanner either, which is intuitively used as a home button and for unlocking the smartphone. Make sure that your finger doesn't get wet or even moist, since the sensor will otherwise not respond otherwise.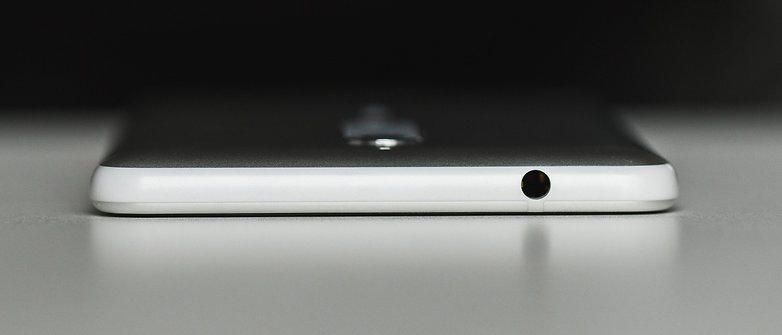 The power button and the volume rocker are located on the right edge and are enclosed by a beautiful chrome border, which is a particular detail that quickly stands out for a $200 or so smartphone. On the left, there are two slots, one for the microSD card and another for two SIM cards. We are happy to see the former, since the Nokia 5 only comes with 16GB of internal memory. The USB port on the lower edge is microUSB 2.0 and is situated next to two loudspeaker grilles. The 3.5-mm headphone port is located on the upper edge.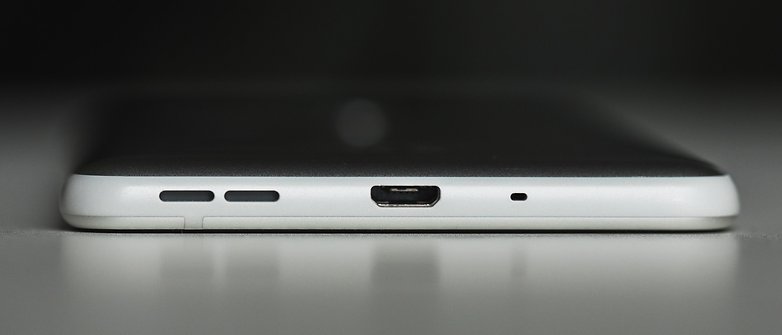 All in all, the Nokia 5 has that premium smartphone feel. It sits comfortably in your hand and you never feel like it's going to suddenly slip out. In addition to the smartphone itself, the packaging contains a charger, a pin for opening both card slots, a pair of basic headphones and an instruction manual.
Nokia 5 display
The Nokia 5 has a 5.2-inch LCD panel that is protected with Gorilla Glass and has HD resolution. Even the now-typical 2.5D curvature is used here. Nonetheless, the display regrettably does not stand out in terms of exceptionally high brightness, but it can still be viewed very well in direct sunlight. To that end, HMD Global equipped the Nokia 5 with a special mode called Sunlight Mode, which improves readability in sunlight.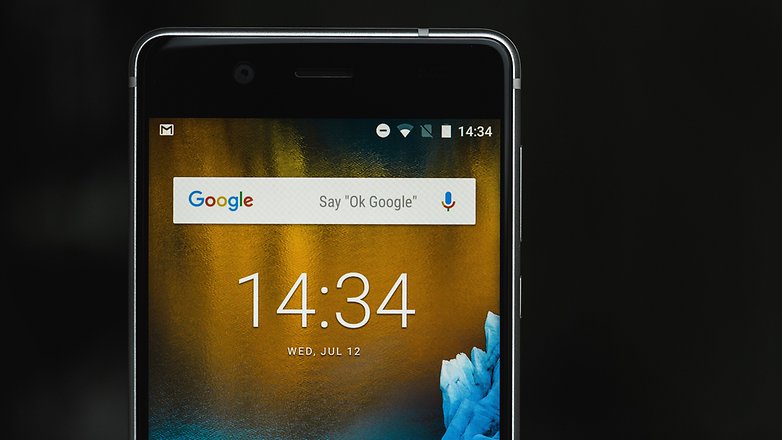 The Nokia 5 offers a very good display for day-to-day activities such as reading e-mails, social media, messaging and even gaming. The colors are not particularly vivid, but this isn't really an issue. Whites could be a bit clearer, blacks look intense, and the viewing angles are average. Unfortunately, the software does not provide any additional features for the display, and a night mode is missing, too.
Nokia 5 software
The Nokia 5 comes with Android 7.1.1 and the June security patch. It's refreshing to see a low-cost smartphone that is actually equipped with very up-to-date software. Even future updates will always be quickly provided, according to Nokia.
You can expect a virtually stock version of Android with the Nokia 5. Even the launcher was left untouched. The Nokia 5 uses Android's stock launcher, which was introduced with Android Nougat.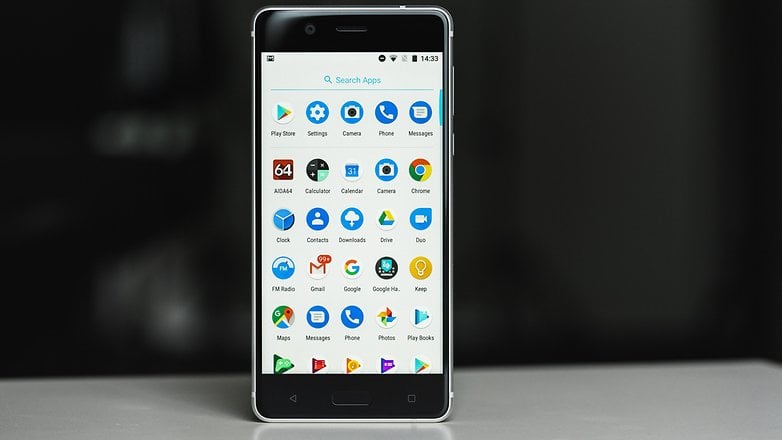 Some Google apps are pre-installed, and bloatware is nowhere to be found. Since the smartphone only has 16GB of internal memory and 2GB RAM, that's more than welcome, and you can even use the Google Assistant.
You can even use Google Assistant
If you have already used a high-end smartphone, you will, of course, notice differences. In some situation or another, you might have to be a bit patient. For instance, multi-tasking is not the Nokia 5's strong point.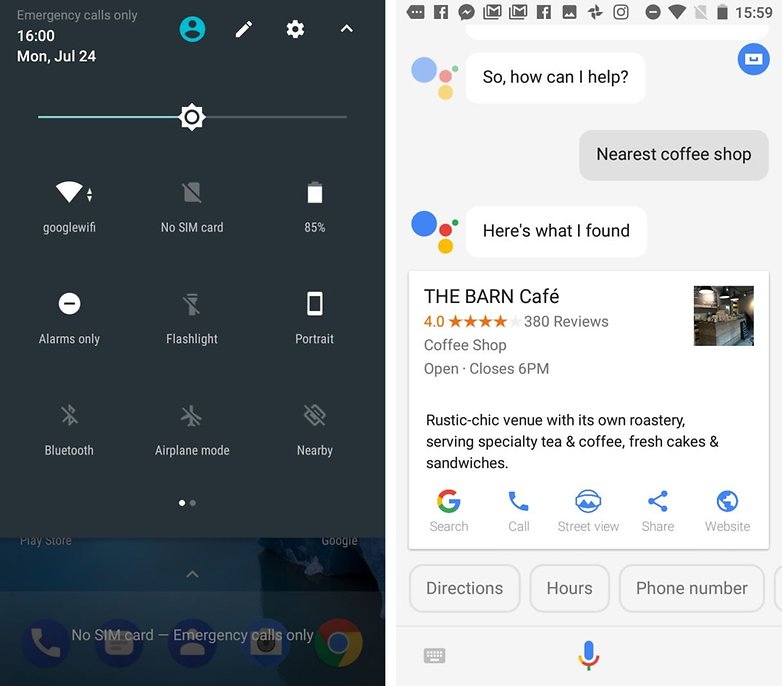 The fingerprint scanner itself works very well, but sometimes takes a while to detect a fingerprint. The Google Assistant is also pre-installed and can be used. To do so, simply press and long-hold the home button and ask the intelligent assistant your question.
Nokia 5 performance
The Nokia 5 is equipped with a Snapdragon 430 chip and an Adreno 505 GPU graphics chip. 2GB of RAM and 16GB of internal storage are available, the latter of which can be expanded via a microSD card. It's also a real necessity, since half of the internal storage is already blocked by the system itself.

The Nokia 5's performance is almost exactly what you would expect from such a smartphone. Apps run smoothly for the most part, but don't expect any miracles. Messaging, e-mails and other simple tasks are no problem for the smartphone. Complex games or other performance-hungry apps will make the smartphone lag at times.

Although you can also run more elaborate apps on the Nokia 5, we do not recommend long sessions of doing so, since they sometimes cause elevated temperatures, and you may experience lag as well. However, the performance is great for a smartphone with a $200 or so price tag and, of course, there's no comparison with significantly more expensive high-end smartphones.
Nokia 5 benchmark results
| | 3D Mark Sling Shot Extrme ES 3.1 | 3D Mark Sling Shot ES 3.0 | 3D Mark Ice Storm Unlimited ES 2.0 | Geek Bench Single Core | Geek Bench Multi Core | PC Mark Work 2.0 | PC Mark Storage |
| --- | --- | --- | --- | --- | --- | --- | --- |
| Nokia 5 | 295 | 581 | 9504 | 662 | 2824 | 4069 | 2880 |
Nokia 5 audio
The Nokia 5 is equipped with two grilles for the loudspeakers, which are located on the bottom edge of the smartphone and covered fairly quickly when playing games. The loudspeaker isn't exactly suited for listening to music, and sound quality is very shoddy, particularly at high volumes. A second microphone is located above the camera on the back of the smartphone, which is responsible for noise cancellation.

The included headphones are very comfortable to wear and hold few surprises. Of course, you can also use your own Bluetooth headphones. The audio did not present any problems during phone calls; I could always hear the other party clearly.
Nokia 5 camera
The Nokia 5 is equipped with a 13MP camera with a f/2.0 aperture and a 1.12 um pixel size. Auto-focus and dual-tone flash are available for better pictures. In theory, it doesn't sound bad, but the images are regrettably somewhat too dark. Bad lighting conditions in particular are problematic for the camera and produce washed-out photos. Details are continuously washed out as well.
Images are boring, and the camera is somewhat too slow, so don't have any lofty expectations for the camera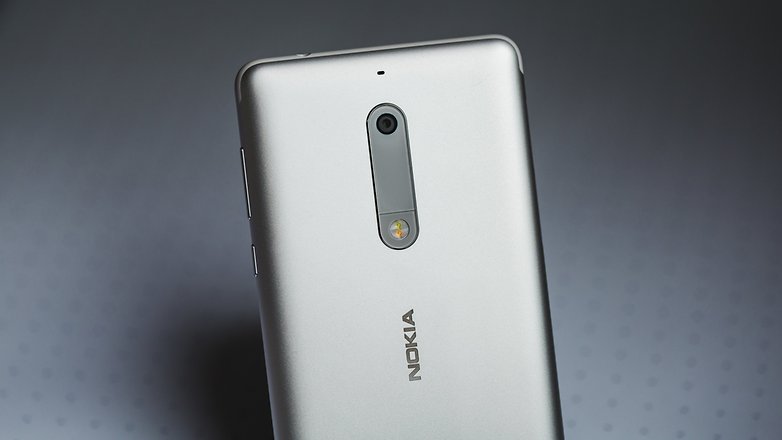 The images look downright boring, and the camera is a too slow. The camera app is easy to use, but it lacks a manual mode, a filter and additional features. Though the Nokia 5 does offer HDR mode, flash and a timer.

The front side sports an 8MP lens, which also has an f/2.0 aperture. The wide-angle lens makes it especially great for group selfies. The results are acceptable, mainly for a smartphone in its price range. However, you must still be mindful of the lighting and hold the smartphone steady. We recommend using the volume button as a trigger for better selfies. You can also use the button for pictures with the rear camera.

Videos can be taken in full HD resolution both with the rear camera and the front camera. However, don't expect much in this department either.
Gallery of photos taken with the Nokia 5
Nokia 5 battery
The Nokia 5 houses a 3000mAh battery. If you're not an absolute power user, then the smartphone can last a day without any issues. Using a medium display brightness, I even managed to make it through part of the second day.
In the PC Mark battery test, the Nokia 5 achieves a full 8 hours and 19 minutes
If you demand more from your smartphone, such as performance-hungry games, long videos and music playback, make sure you have a charger at the ready by the evening. Although I didn't watch full-length movies with the Nokia 5, I noticed that longer videos and gaming sessions are a noticeable drain on the battery. In the PC Mark battery test, the Nokia 5 ran for a full 8 hours and 19 minutes (without a SIM card and at 50 percent display brightness).

Of course, the Nokia 5 doesn't offer any quick-charging technology. The charger needs over 3 hours to get the smartphone from 10 to 95 percent full. The software only offers a very rudimentary power-saving mode, which reduces performance, turns off background services and disables vibration.

Nokia 5 technical specifications
Final verdict
HMD Global still has a long way to go in terms of improving its new smartphones. Above all, the software needs to run more smoothly. The new company has delivered a great smartphone with the Nokia 5, but there is a lot of competition in this price range.

If you don't necessarily need a high-end smartphone and are looking for a well-equipped, solid smartphone, then the Nokia 5 will definitely pique your interest. At a price of roughly $240 with the latest Android version and a fingerprint scanner, the Nokia 5 is truly well-positioned.

However, if you want more features and somewhat smoother performance and do not care much about design, you should take a look at the Moto G5 and the Honor 6X.