UPDATED:Samsung Confirms 4 Inch Galaxy S3 Mini To Be Unveiled Tomorrow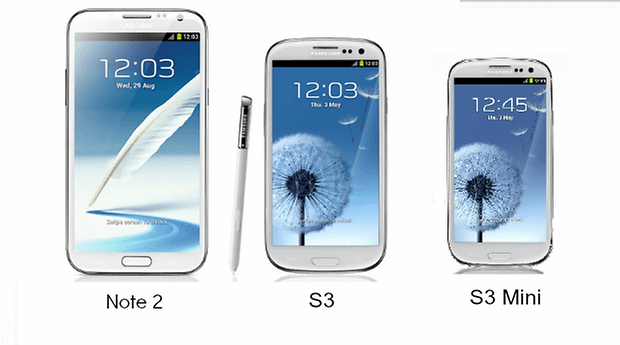 Rumors of a Galaxy S3 mini started to surface last week, and although many of the reports seemed plausible, we heard no official confirmation from Samsung. Well, Samsung has finally spoken on the matter, and have confirmed that they will be announcing the Galaxy S3 mini tomorrow at an event in Germany. UPDATE: The German tech site Mobile Geeks are reporting they have a leeked image of the device. Picture inside).
The confirmation came from JK Shin (Samsung's Chief of Mobile), and he seems to indicate that the device could also be a high end smartphone despite its "smaller" size. Samsung feels that demand for this type of device exists, as you can see from their statement at a Korean press meeting:
"We'll be launching a 4-inch Galaxy S III on the 11th in Germany. There's a lot of demand for a 4-inch screen device in Europe. Some call it an entry-level device, but we call it 'mini.'"
As you can see from the picture I threw together (above..not an actual depiction), the Galaxy S3 mini would give consumers the choice of purchasing an "S3 ish like" device (assuming the hardware is indeed high end) in 3 different sizes, which is great for those with small/average/big hands. The 4 inch model could help combat the iPhone 5 as well, as some iPhone fans who could potentially purchase a Galaxy S3 phone aren't quite comfortable with the large screen after being accustomed to using the iPhone for so long.
If Samsung keeps a quad core processor in the device, it would blow my mind. Hell, even if they keep a very powerful dual core processor in it I would be very impressed. We don't have availability or pricing details just yet, but we'll be live at the event in Germany tomorrow to bring you all of the latest details.
What do you guys think about a Galaxy S3 mini? Do you think it will also have high end hardware like the S3 and Note 2? Would you buy one?
Let me know what you think in the comments below!
UPDATE: Here is a picture of the leaked photo, courtesy of MobileGeeks: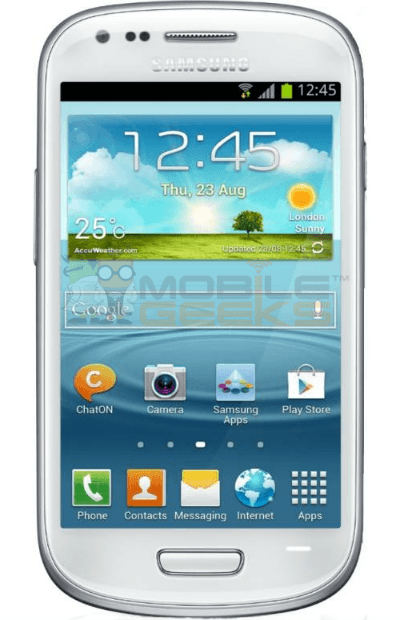 Picture credits: itproportal.com (edited by myself)