LG phone spotted at MWC could be G7 Neo or the new 'Judy'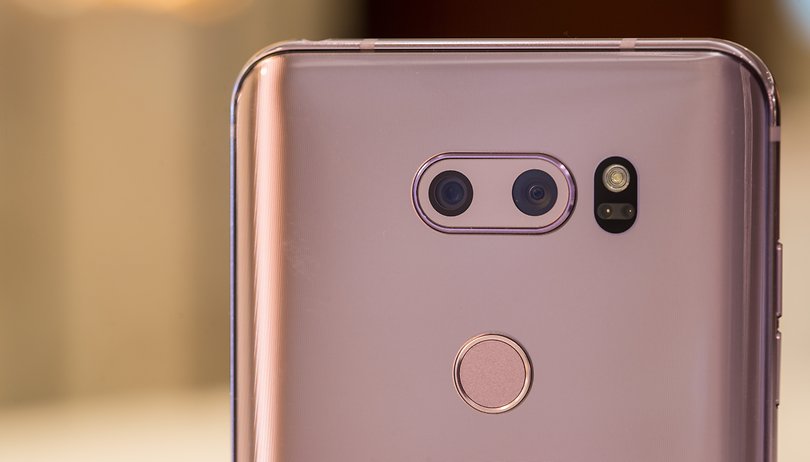 Instead of the usual G-series iteration in the first half of the year, and the V-series in the second half of the year, LG is planning a change of strategy in 2018.The first rumors about a brand new smartphone code-named Judy, which will succeed the G6 and replace the G7, are now appearing on the net, and now a mysterious device surfaced at MWC, which could well be the enigmatic Judy.
The LG G7 was not be presented at the MWC 2018. Instead, we got a revised V30 enhanced with AI. But it is doubtful whether LG's V30s ThinQ will be able to compete with the Galaxy S9, HTC U12, Huawei P20 and co. To really keep up, LG will need a brand new smartphone.
LG Judy spotted at MWC
It seems that someone at MWC has had the opportunity to catch a glimpse of a mysterious LG device that could be the Judy, or the G7 Neo. An Israeli journalist shared photos and videos of the device on Ynet that, somewhat predictably given the year's trend, shows a notch on the front panel. Brands often preview their devices in private sessions behind closed doors to operators and partners, and that's probably what happened with the G7 Neo. In any case, well-connected learker Evan Blass a.k.a. @evleaks has not missed the opportunity to spill the beans on his Twitter account:
This is interesting. Article/video from an Israeli journo at MWC showcasing the LG G7 (Neo). May be the device LG scrapped in favor of Judy. [h/t: @Hanan_haber]https://t.co/fNng7jw9As

— Evan Blass (@evleaks) February 28, 2018
Top-of-the-range hardware
The hands-on test carried out by the Israeli journalist reveals the technical specifications of the device. It's certainly no slouch, being equipped as befits the modern high-end segment.
LG Judy / G7 Neo technical specifications
| | LG Judy/ G7 Neo |
| --- | --- |
| Display | 6", OLED, 19,5:9, 3210x1440 pixel |
| Processor | Snapdragon 845 |
| RAM | 4/6 GB |
| Internal memory | 64/128 GB |
| Camera | dual-camera 16MP f/1.6 + f/1.9 (rear) - 8MP (front) |
| Battery | 3000 mAh |
These numbers line up with previous information on the LG Judy leaked by Evan Blass. According to his sources, this smartphone is to appear in a new design and get Qualcomm's Snapdragon 845 processor with 4 GB RAM and 64 GB. The new smartphone is also to be equipped with a dual camera, which has a sensor with 16 MP resolution and f/1.6 aperture, stereo loudspeakers called Boombox and everything else a high-end smartphone in 2018 needs.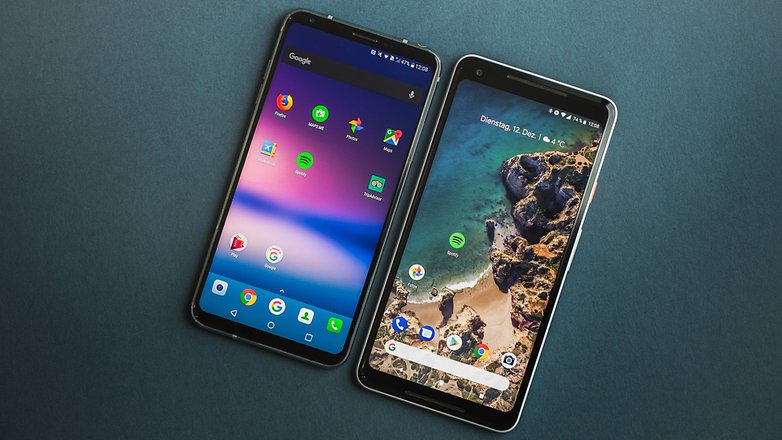 P-OLED is out, MLCD+ is in
However, there is some surprising news regarding the display. Instead of using the in-house P-OLEDs as was the case with the LG V30, LG will outfit Judy with a MLCD+ display.
Why the "step back" to LCD? The displays with MLCD+ technology should have an RBGW matrix. The "W" stands for an additional white sub-pixel in the display matrix. With this bright sub-pixel, the LG Judy's display should be particularly bright. According to Evan Blass, it should be up to 800 nits bright and consume 35% less energy than the classic IPS LCD panels.
As we already mentioned, these are just the first rumors about LG's Judy. Evan Blass has proven to be very accurate in his predictions in the past, but he can also be mistaken. We will of course be keeping an eye on the stories around LG's upcoming 2018 smartphone and keeping you up to date with everything we find.
What do you think LG's Judy needs to feature in order to change the company's fortunes?