HTC One S: A petition for new updates Just recently we informed our readers that the HTC One S will not be receiving any more updates to it by HTC, despite being only over a year old. This comes as surprising news to many and most are furious in regards to this latest revelation. Whether or not you own an HTC product, or are just fed up with company's policy of abandoning devices, you should probably check out this petition.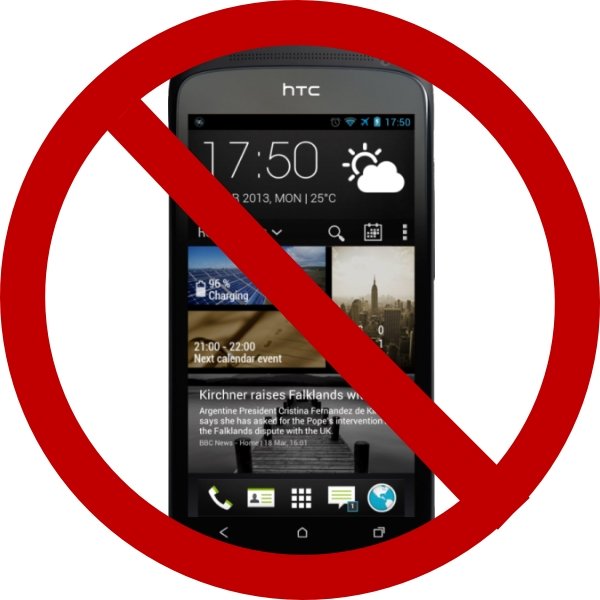 The One S is still a pretty current device. It only arrived on the market in February of 2012 and hasn't even celebrated its second birthday. Compared to other devices and hardware, this seems like a slap in the face to retire something so young. I mean, come on, when I had an iPhone 3GS I was still receiving continual OS updates from Apple despite it being 3+ years old.
End the Madness
One frustrated HTC owner, Dylan Richards from the UK, has started a petition on the website change.org. Not only does he make his displeasure known, but asks for HTC to seriously consider reversing their latest decision on the HTC One S. The petition is still pretty new, but a few thousand people have already signed it in support. If you're interested, drop on by here, fill out the form and sign it digitally.
As you can see from the latest signatures, people from across the globe are already letting their voices be known. If you remain silent, the companies won't do anything.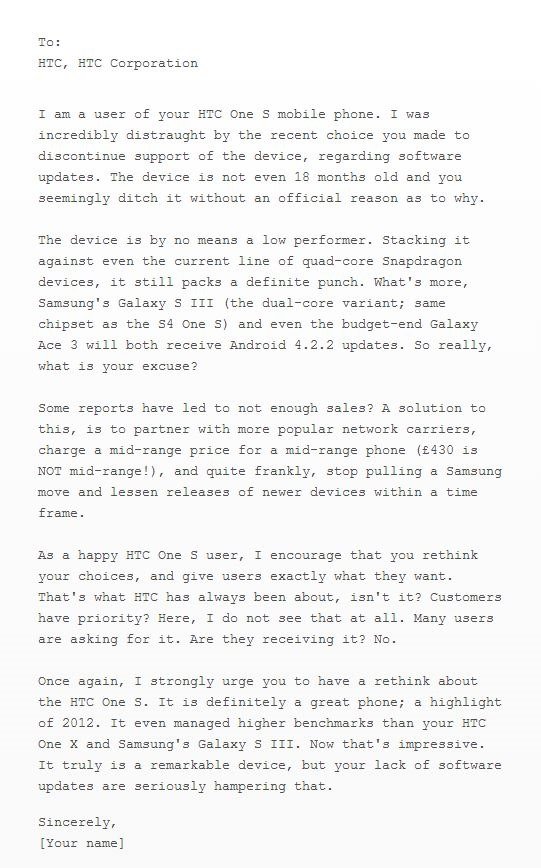 While the petition is mainly for HTC One S users, you can take it as a much broader context. HTC is known for abandoning devices and not providing the support promised, while balancing match the marketing prowess of Samsung and Apple. And while I own no HTC device right now, it definitely makes me reconsider getting one in the future. As such, I have also put my name on the petition in hopes that HTC will see the light, so to speak, and continue support for "older" devices.
When do you think it is appropriate for a manufacturer to "abandon" a device? Is this too soon for the HTC One S?