Google Wants Android Tablet Apps to Suck Less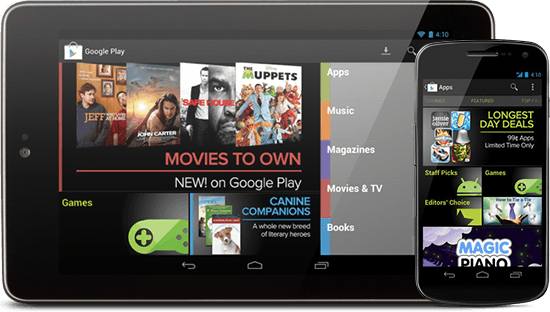 Now that the Nexus 7 is taking off, Android has one of its first well-reviewed budget tablets ever (Kindle Fire doesn't count!). But the app ecosystem hasn't caught up to all the hardware innovation. Now, Google is finally stepping in with a list of guidelines for developers, meant to increase the quality of Android tablet apps across the boards.
The tips are a mix of the obvious and the interesting. They teach developers how to optimize layouts, test app quality and adjust the sizes of home screen widgets for tablet screens. Even typography is listed as important (The go-to font ever since ICS has been Roboto, if you were wondering).
Honestly, while I'm glad this list was published, it's long overdue. I'm pretty surprised Google didn't release this earlier. In any case, this is certainly good news for app developers and the folks who download their apps.
There are some amazing Android tablet apps out there (especially Google+!) but also a lot of apps that aren't ready for the big screen. Here's hoping these guidelines help developers get their acts together.