Google Home finally gets the one feature it desperately needs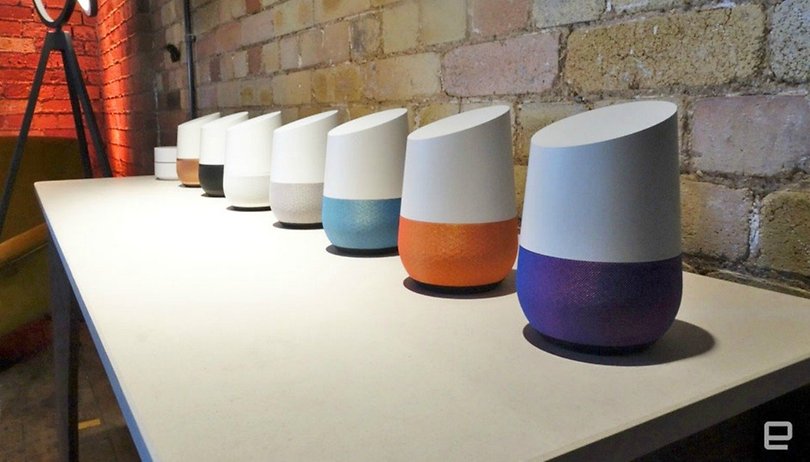 Amazon's Echo devices and Alexa smart assistant may have made it to market first, but with the size of Google's Android user base, the Mountain View-based company has the opportunity to make up that lost time. Until now, however, Google Home has been missing one very important feature.
Think for a minute about the sheer amount of personal data you have stored on your phone. Not just photos and messages, but your entire browsing history. A granular list of places you've been. Every voice search you've ever made. Virtually anything you do on your phone could one day be controlled via your Home - anything that doesn't explicitly require a screen, at least.
If you have privacy-focused tendencies, there's a good chance that you don't use Google at all. For most people, that's usually not at the top of the list and the convenience of the features it delivers will be enough to tempt them to take the plunge.
However, as of right now, if you own a Google Home, you're essentially leaving your most personal information and data freely available to anyone in your home or office.
Today, Google Home is 5.5-inches of promise and potential.The best it can do right now is provide contextual information whenever you request; answering your endless, and frequently stupid questions, without flinching. Sometimes it comes up short, and answers you with a metaphorical shrug.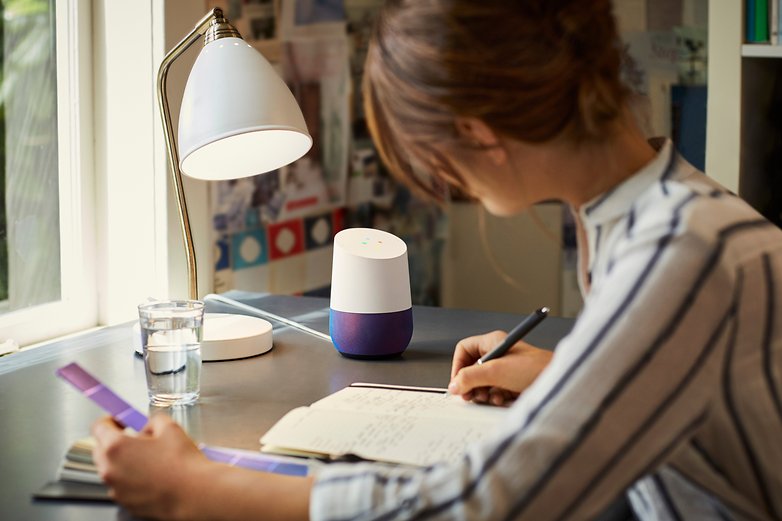 What's most exciting about it, however, is the breadth of Google's reach - a company with phones, mobile OS, TV platform, Chrome OS, Chromecast devices, more apps (particularly messaging) than it could possibly need and a war chest of seemingly endless money to ensure the product can continue to be developed for as long as is Google's whimsy. Google Home could be the primary point of control for almost anything in your house one day.
With support of third-party device makers, Google Home will reach even further, allowing you to carry out many of the tasks in your home just by issuing a command. Want to open the electric blinds and fire up your coffee machine in the morning simply by asking Home to do that for you? There's no reason why you couldn't in the future, if Google goes all-in on Home.
Google, for now, is playing catchup to Amazon's Echo in some sense, but despite the similarities of the devices, they, to some extent, will appeal to a different sub-section of users. If you're already deeply invested in Google's ecosystem of devices and services, Home probably makes a bit more sense though.
With the trust required to hand Google the minutiae of your everyday life, there's one glaring omission (even with its limited current skill set), and that's multi-user support. If I ask Google Home what my schedule is, that's what I'll hear, but so will my girlfriend, who also has a Google account. The same is true for any other data that Home can access of yours - if it can retrieve or act upon that data, so can anyone else in your house.
It's not just a privacy issue, either. My friends or family, who tend to be the people in my house most frequently, are welcome to know what my schedule is, but it's not a lot of use to them if they wanted to hear their own. A home is frequently made up of more than one person. Without support for multiple users, it means that every query or request that comes into that unit is marked as taking place on your account. Expect a whole lot more targeted advertising based on the fact that your teenager frequently searches for One Direction from your Spotify account.
That, however, is about to change, with Google slowly rolling out support for multiple users to some devices. Soon, it'll be available as standard on Home, and the biggest limitation will have been removed, putting it squarely in a fight with Alexa.
Now, however, it needs to get a whole lot smarter, a whole lot quicker - you can't even add calendar events by voice, let alone control your entire house, but it's coming one small step at a time.
Do you want Google Home? Let us know in the comments below!