Google+ For Tablets Arrives, Maps Go Offline, And Chrome Goes Stable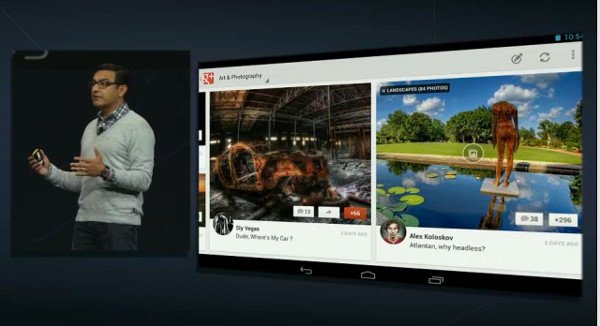 NEXTPITTV
With all the new goodies Google has unveiled at Google I/O 2012 so far, why not update some Google Apps! Well, that's exactly what Google is currently doing. Google has (finally) announced the Google+ tablet app for Android, has officially updated Chrome for Android out of beta and into a stable release, and is also currently rolling out updates for Google Maps, Books, Youtube, Streetview and Google Earth.
Chrome for Android leaving beta going stable couldn't have came at a better time, especially considering the amazing Firefox app that also left beta stages yesterday. Google+ for tablets (pictured above) has been LONG overdue, as the application was always a bit clunky looking on tablets so far. Google Maps has also apparently received an update that allows you to download up to 6 large metro areas to your phone for OFFLINE use, which is a feature we've been waiting on for a while. Streetview also received an update with an improved compass mode for devices with Android 3.0 and higher.
The update for Google+ on tablets is scheduled to roll out later today, and the updates for Maps, Chrome, Books, Youtube, and Google Earth should be visible to most users now or later on today.
Google has really been busy, and it's really great to see Android getting so much attention all on one day!
UPDATE: I just received the Google+ update on my Transformer Prime, and I REALLY like what I see so far: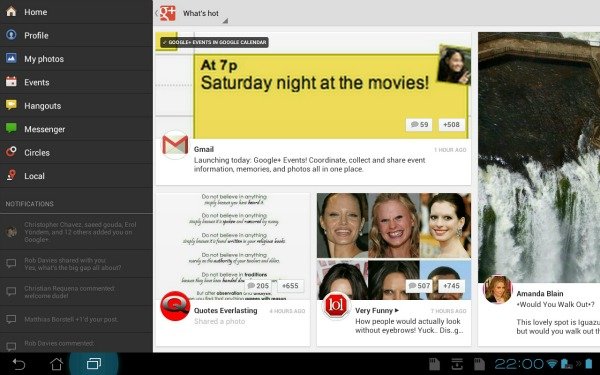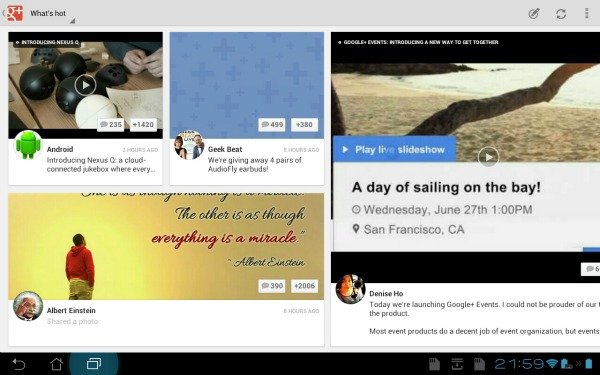 Let's hope Facebook will follow suit! :-D