Asus Transformer Infinity Tablet Shipping In Late June Or Early July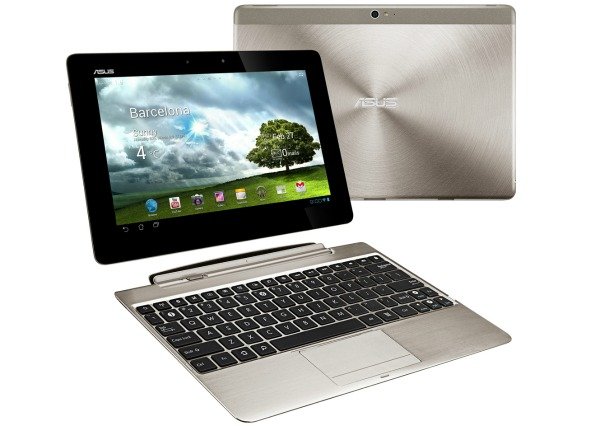 An Asus spokeswoman confirmed this week that the Asus Transformer Pad Infinity TF700T tablet will be hitting the market in late June or early July of this year. This is naturally great news for consumers, but why did this have to be announced literally 2 WEEKS after getting my Transformer Prime (**slams head on keyboard**)?
Previous reports had indicated that a third quarter release of the highly anticipated tablet was likely, but luckily for consumers, this powerhouse of a tablet can be all yours in the next 4 to 6 weeks.
Specs, Versions, & Pricing
The Infinity Pad is clearly gunning for the iPad, and anyone looking for an Android tablet with a great display resolution and a powerful processor should really keep their eye on this one. The Infinity runs at 1920 x 1200 pixels, which is still shy of the new iPad's 2048 x 1536 resolution, but enough to make it one of the best Android tablet screens in the business. The device will ship with Android Ice Cream Sandwich, and optional 3G/4G LTE connectivity.
You will also have the choice between choosing between a dual core model or a quad core model (me like choices). One model of the Asus tablet will come with a quad core Tegra 3 processor (WIN), which is ideal for gamers and movie fanatics, and another model with a dual core Snapdragon S4 chip for 3G/4G connectivity. If you want both Tegra 3 and 4G, choosing between the 2 different models could be a pretty tough choice.
Unfortunately, Asus didn't comment on the pricing for the tablet, but that will likely be discussed next week at the Computex trade show in Taiwan, where Asus is also scheduled to hold a press conference.
The Infinity offers up to 10 hours battery life, an 8MP camera (back), a 2MP camera on the front, up to 64GB of storage, HDMI connectivity, and a stylish keyboard dock that can also extend your battery while transforming your tablet to a laptop.
Buy the Prime, or wait for the Infinity?
To sum it up, the Infinity tablet is basically a Transformer Prime with a better display. Processor is the same (Tegra 3 model), camera's are the same, storage is the same, battery life is the same, overall design is the same, and I'd be willing to bet money that even the keyboard dock from the Prime will also work on the Infinity. Is this a bad thing? Certainly not. After all, the Transformer Prime is a DAMN good looking tablet, and if it's not broke, don't fix it.

That being said, if you are debating between getting a Prime or waiting for the Infinity, I would most likely wait for the Infinity. The Prime does have some issues with GPS and Wifi due to the back casing Asus used on the device, and it's very likely you won't see those issues in the Infinity. If they are priced the same and you can wait a few weeks, the Infinity is naturally the logical choice.
Asus is certainly doing a lot of things right when it comes to tablets, and with the release of their Nexus tablet at Google I/O next month, 2012 is shaping up to be a great year for Android tablets.
Picture credits: images.anandtech.com