Why The Asus Padfone Will Be Dead On Arrival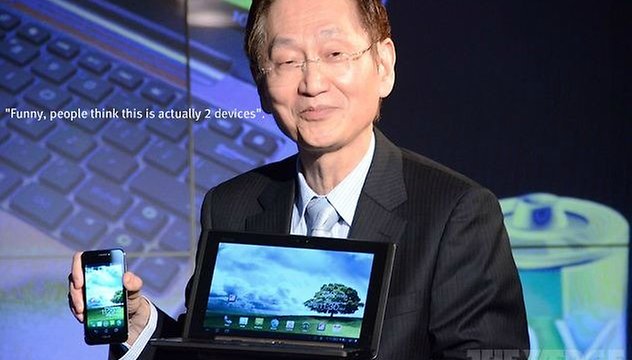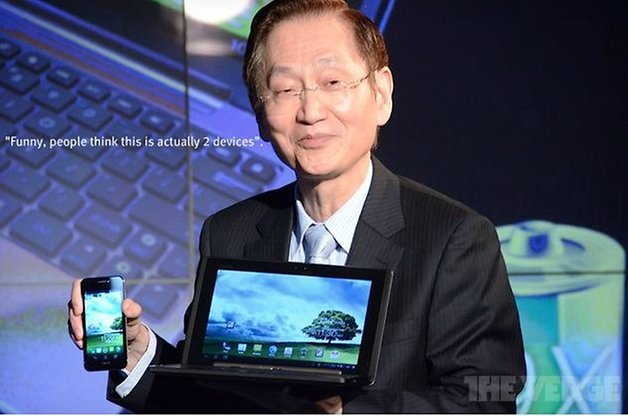 The Asus Padfone has been a pretty hot topic around the offices here at AndroidPIT, and with the new concept that it offers, consumer interest for the device is definitely there. Is the concept cool? Yes. Is it original and out of the box thinking? Yes. Could it's concept be a game changer in some way? Yes. Is it worth the money? No. Will it do well in the market? No. In fact, as much as I like the concept and thinking behind it, the Asus Padfone will be more or less DOA (dead on arrival) as soon as it hits the market, and here's why.
This is 1 device, not 2
Now I know many of you have seen the device, and make no mistake the concept of what it APPEARS to be is cool. But looks can certainly be deceiving, and that's exactly the word I like to use when describing this device: deceiving. Let's go on record and get this clear. The Asus Padfone is NOT a phone AND a tablet. I cannot stress that enough. It's a phone with a "tablet display", meaning that without the phone, the "tablet display" is absolutely useless. When the phone is inside the "tablet display" it can then ACT as a tablet, but only when the phone is docked with it. It's very important to remember this point, especially considering that in the picture above, you see a phone and tablet acting seperately. What Asus does NOT want you to see is the fact that the "tablet display" (running on the right side appearingly without a phone) can't in any way be used without the phone being docked with it. So anyone who still wants to argue that this is a phone and a tablet should stop right now, because it isn't
Nothing groundbreaking hardware wise
It's already deceiving enough that it many ways this is being marketed as a phone AND a tablet, but what's as equally ridiculous is the pricing. The dual core device from Asus, a company with more or less no traction or reputation at all in the phone market costs 610 USD WITHOUT the tablet dock, or keyboard. So 610 gets you a dual core 1.5ghz (yes, specwise it's not bad..but nothing groundbreaking. I know it's not just a processor that makes a phone good :-D) device from a company that has done good with Android tablets (I'm not knocking Asus here, as they have done some GREAT work), but absolutely nothing with Android phones. If you want to have that pretty tablet display and keyboard, it will cost you another 240 for the tablet dock, and another 130 for the keyboard. That's 980 dollars...for a phone......a dual core phone.....with a tablet that's not a tablet.....So lets just forget the "tablet display" and keyboard for a minute and focus on that 610 dollar price tag. Since 610 is still certainly a lot for a phone, what other options would you have for that money?
You could have a phone and a real tablet for the same money (less actually)
Well, the HTC One S for starters. Not only is it made by a company that has a reputation for making durable and stylish cell phones, but it's also currently selling at this moment on Amazon.de for 489 Euros NEW. That's 641 US dollars, and that's the EU price for the device. So you tell me...610 for a debut phone from Asus, or 30 dollars more for a phone from HTC that was the talk of Mobile World Congress. Hell, for another 60 or 70 bucks you could even buy the quad core packing HTC One X! So even on just a phone vs phone basis, you could get HTC's newest models for a few bucks more (based on EU pricing), or you could get yourself an HTC Sensation XE that also runs a 1.5GHz dual core processor for 509 dollars on Amazon NEW. That's over 100 dollars cheaper than the new Asus Padfone (just the phone alone with no extra screen or keyboard).
But what about the tablet? Well lookie here...It's the Asus Transformer Prime with 16 gigs space a quad core packing Tegra 3 processor NEW and directly from Amazon for 499 dollars. If you want the dock it will cost you 150 more, making it 649 dollars. So basically, you could have a TRUE quad core packing tablet that actually IS A TABLET with dock AND a dual core 1.5ghz phone 1158 dollars. If you wanted the tablet without the keyboard dock, you could have both for barely over a thousand (1009 dollars to be exact). "But Eric, you're over the 980 dollars that it costs for the Padfone..you suck!!". Umm..NO. Remember, for 980 dollars you get a DUAL core phone and a display...NOT a tablet. With my option, for less than 1200 you get a dual core phone running at 1.5ghz AND a quad core tablet witha keyboard (without the keyboard, you're at 1008 USD). And if I really wanna put a dagger in the hard of this thing, why not just buy the HTC Sensation XE for 512, and then the dual core Asus Transformer Eee Pad for 358 dollars new? That way, you spend less than 900 dollars, and have TWO dual core devices that can be used seperately.
And let's not forget that carriers will subsidize all of these. It's already being reported you can have the One X for 199USD with a contract. Even if you could get a subsidized price of say....400 (it won't be that cheap) for the Padfone, does it make sense? After all, you are in essence only getting one piece of hardware with an expandable display.
Bottom Line
Again, I love the concept of this device..I really do. But for what's actually being offered hardware wise (and the "number of devices you're actually getting wise"), there will be cheaper, more powerful, and much more realistic choices for consumers (like 2 devices instead of just one for a cheaper price). I wish Asus the best of luck, as I have a lot of respect for them when it comes to the Eee Pad and Transformer Prime. But as far as the Padfone goes, consumers won't buy it when more realistic choices for the same price and cheaper are currently on the market. I want our readers to have the best option for their hard earned money, and without bashing Asus, I have to be completely honest and tell you now that the Padfone simply isn't the best option (far from it).
Asus: Show me this same concept, only where both can act as stand alone devices, have an option to dock with each other AND with quad core processors in both devices and THEN you'll have consumers sold on it.