iPhone Loses iFone Case In Mexico. Faces Sales Ban & 40% Of Sales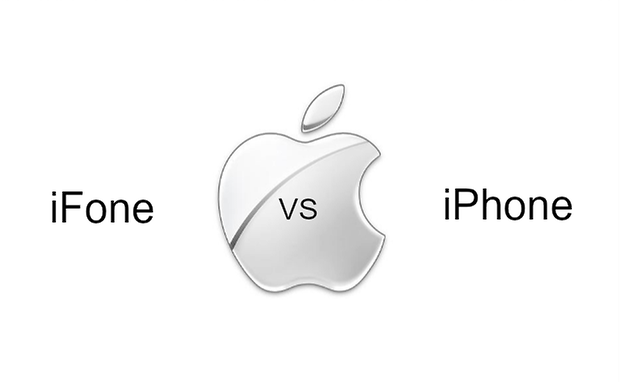 Well here's a strange one: The famous Apple iPhone has lost a court battle in Mexico against iFone. Yes you're reading that right. At silly as it sounds, this could actually end up being quite a serious, and expensive loss for Apple, as the Mexican telecommunications company "iFone" has successfully proved (for the 3rd time) in court that they licensed the name 4 years before Apple did.
I'm going to resist the urge to point and laugh here, or at least I'm going to try. To make a long story short, a Mexican court has ruled that the name "iPhone" name is too close to the name of the Mexican telecommunications company "iFone", who registered the name "iFone" back in 2003.
Apple attempted to secure the name back in 2009, and wanted the Mexican company to change the name due to similarities to "iPhone" (obviously). iFone then countersued for damages, which could end up totaling 40% of all iPhone's sold in Mexico. iFone is also demanding an injunction on the iPhone to keep it but being sold, which apparently didn't stop Apple from recently launching the iPhone 5 in Mexico.
Apple does hold some trademarks in Mexico for the iPhone name, but as the ruling currently stands, Apple has a bit of a problem on its hands. Apple can naturally (and may be forced) to reach a settlement with iFone (as they had to previously do with the iPad name in China), but have declined to comment what course of action will be taken next.
What does this have to do with Android? Nothing. Why is it on this blog? Because I find it funny. I like seeing instances where Apple's bullying backfires on them, and it's nice to know that Apple isn't the only company that can win court battles that can amount to huge amounts of money in damages.
That being said, I'm sure Apple will have no problem going into their massively overfilled bank account to settle this issue once and for all.
Picture credits - Apple press photo, edited by myself