Android 4.0 (ICS) Now On 16% Of Android Devices. JB Makes Strong Debut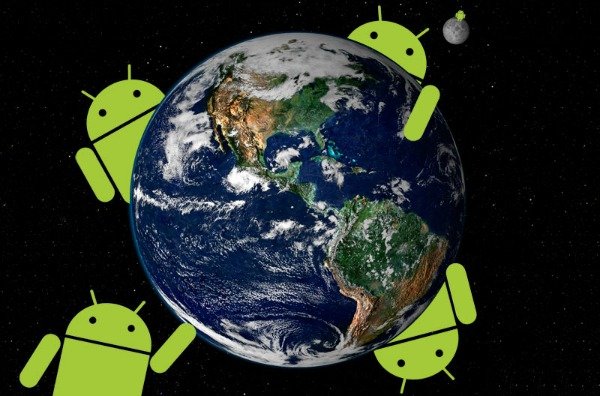 With all the talk of Android Jelly Bean, many forget that the majority of Android owners are still waiting to see their device updated to Ice Cream Sandwich. ICS was released on October 19th of 2011, and while Samsung and HTC in particular have been pretty good about updating their flagship phones to ICS and JB, the bulk of Android devices are still sitting on Gingerbread. Google has recently updated their Android Distribution chart, and the good news is that ICS and JB numbers appear to be growing quite nicely.
Here's a screenshot of the chart from developer.android.com: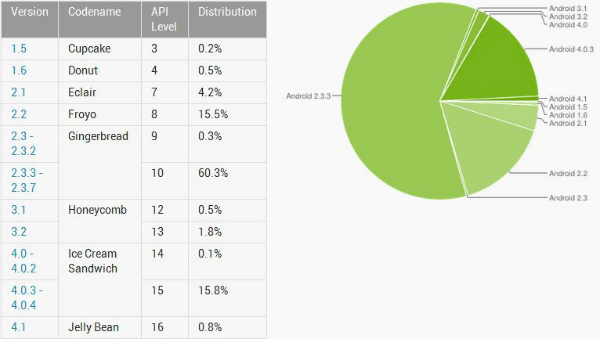 As you can see, Ice Cream Sandwich is now installed on 15.9% of Android devices, which is almost a 50% jump from the 10.% share it had last month. Gingerbread is currently still on over 60% of Android devices, and Froyo at 15.5%.
Jelly Bean also made a strong entry since its announcement in late June, and is currently on 0.8% of Android devices. That might not sound like much, but for an OS that was publically released less than a month ago, coupled with the fact that it's only available for Google Experience devices, it's certainly not a bad start.
Picture credits: Gizmodo