Mystery HTC Device Pictured, Verizon Bound?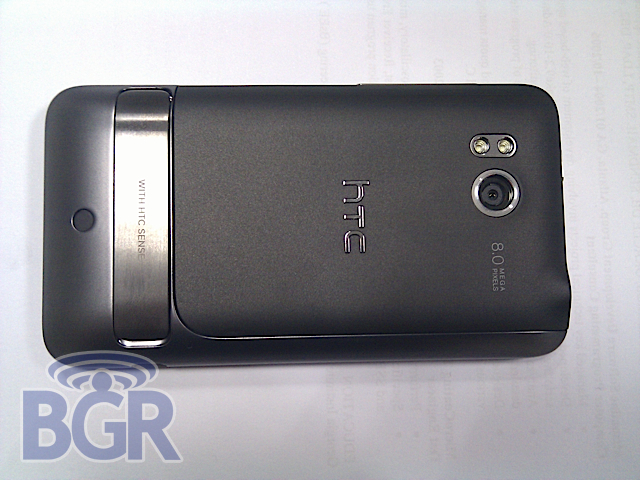 According to the leaked roadmap, the Merge is supposed to be a world phone, feature a 10MP camera, and have a processor faster than 1GHz. However, none of the details can be confirmed with the phone pictured above, and one can be disproven, as the phone has writing specifically pointing out "8 Megapixels" next to the camera. The Verizon claim also doesn't have any proof to back up the claim, except the word of the tipster.
The phone, according to BoyGeniusReport, is a mix between the Nexus One and HTC EVO 4G:
Our source describes the phone as being an EVO in a larger and more polished Nexus One body; brushed aluminum, very upper end of the market, you get the picture. "It makes the Droid 2 look like a kids toy," our source told us.
At first look, I thought back to the images we have of the Desire HD. Apparently, so did AndroidGuys, as they think it "might just be the U.S. version of the HTC Desire HD."
Here are the solid specs that are being menitoned:
8MP camera with dual-LED flash
kickstand
4.3" touchscreen
3.5mm headphone jack
front-facing camera
Android OS with HTC Sense
The phone is also being touted as a possible world-phone, but without evidence to back that claim up other than BoyGeniusReport's opinion that it may be. The tipster's remark that the phone "makes the Droid 2 look like a kids toy" should not be taken to indicate that it will outperform it, as they may be referring to the aesthetics of the device, and not performance.
No mention of a release date or pricing. Head over here to check out the image gallery of the phone.
Other Sources: AndroidGuys, Engadget, Phandroid
Image from BoyGeniusReport