HTC To Unveil New Phone September 15th, HTC Desire HD? Gizmodo thought hard about the words used in the image:
The use of the word "dreamt" intrigues me, not least because their first Android phone (in fact, the first-ever Android phone, period) was called the Dream. Or the G1, when sold exclusively at T-Mobile...What about the usage of the smoke, though? What could that mean? Or is it a Blaze?
EuroDroid thought that the button looking shape in the original image was the camera lens enclosure on the HTC Desire HD. After some tweaking of the image myself and some helpful arrows to guide your eyes, you can judge for yourself below.
It seems to me that the camera lens enclosure, LED flash, and undoubtedly the HTC logo are included in the image, but the positioning and size of the three parts make it unlikely for them all to come from the same photo of the phone.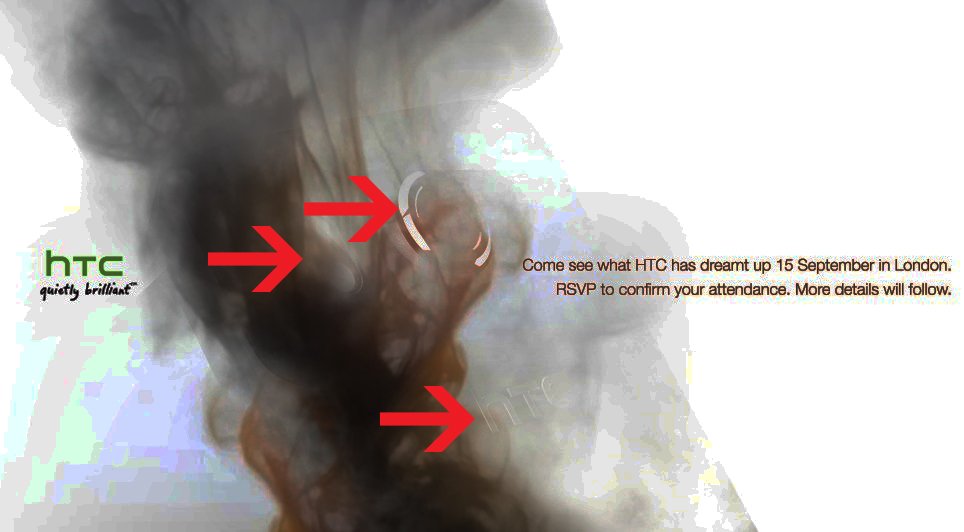 And finally, an image of the phone in question:
Other Sources: EuroDroid, Gizmodo