First Picture Of Google Nexus Prime Leaked?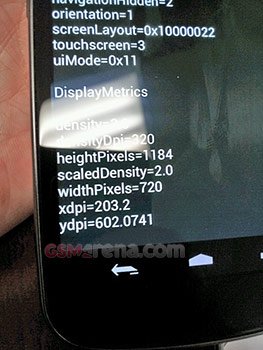 In the run up to the Samsung and Google's big Nexus Prime anouncement on October 11, it looks like the first photos of the new Android flagship have already leaked online. At least that's what GSMArena is reporting. In the picture above you can see a 720p display with an unusially thick button-less area under the screen.
Reports very as to the exact size of the screen with some putting it at 4.3", while others point to a 4.6" display. To be honest, we here at AndroidPIT aren't completely convinced by the rather sketchy quality of the photo. It could very well be the next Google phone but something about it seems to bare photoshop markings. In any case we'll know more next week at Samsung's big Unpacked 2011 event.
Related Nexus Prime News:
[Rumor] The Nexus Prime Will Come with a Full QWERTY Keyboard