What to expect from Google in 2017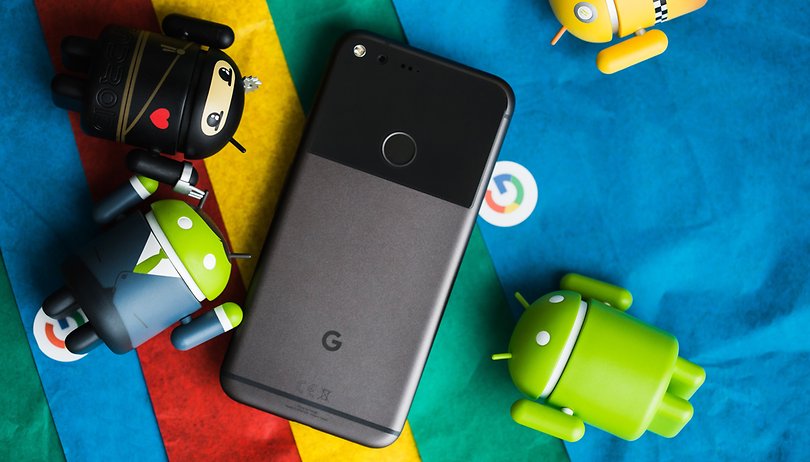 Google is one of the bigger players in our universe, even the biggest, because behind its big shiny doors dwells the Android operating system. The decisions the company makes out at the Googleplex in Mountain View always have a direct influence on what happens in the entire consumer electronics ecosystem. We are therefore excitedly anticipating what Google will bring to the table this year.
2016 was quite the year for Google. The bell tolled for the Nexus line, much to the devastation of some of the series' fans, and the company brought us the Pixel and Pixel XL instead. Android update fragmentation also continues to be a problem that Google doesn't seem keen on mending with only 0.4 percent of devices with the latest Android update, Nougat. Just 26.3 percent have Marshmallow, which was first made available in October 2015, so it's not like there hasn't been enough time. Android Wear is also in the picture, but is being outsmarted by the Tizen OS for Samsung smartwatches. The purchase of Cronologics will likely not do much to help their cause either. But, that was then and this is now. 2017, what do you have in store?
A new Pixel
Perhaps Google will unleash a brand new Pixel, though it's only a guess seeing as the big G made no promise to come out with a new device every year. It is probable though. The Pixel and Pixel XL were only released in select countries, which was largely due to the fact that Google Assistant is only available in certain languages.
Contrary to what we originally thought, the Pixel isn't 100 percent Google either. The processor, for example, is a Snapdragon 820 made by Qualcomm. However, Google has made it clear that it wants to continue down the road of independence and one day, perhaps soon, the next Pixel will be made entirely by the company alone, this being the key to success as assessed by some financial analysts. The idea of creating a smartphone made totally from one manufacturer's materials seems like a very idealistic project, one that might be harder to realize in practice.
What will the Pixel have in store? I personally hope for a much more interesting design, a point that disappointed me in regards to the first Pixel, though this is also a matter of taste. There's no doubt that we would also see a more powerful processor, more RAM, a better GPU, a better camera (or even a dual one) etc. What I hope for the most is that Google will present new innovations in its next devices, and not simply improve what exists already. For example, a foldable screen, excellent virtual or augmented reality capabilities, better and faster connectivity with connected homes, machine learning, health features etc. Others might rather see fewer innovations, with improvements on what is there already, and with that, a more inexpensive price. Also, many users, wary of Google's omnipresence on smartphones and how the company uses their data, would want to see less of Google on the phone in general. That is the "raison d'être" of the Pixel, so don't count on it.
A more advanced operating system (Andromeda?)
Google's hardware doesn't end with Pixel. The company is no stranger to the world of tablets and PCs, so it's not unlikely that Google might present something that would work for one of these areas, or something that would work as a common platform for both devices. This is where Andromeda comes in, a multi-system platform that we hear so much about but don't ever see. It would work on all types of devices, and would be the future of Google's operating system. The real question is though, will we see Andromeda surface in 2017 or is this only a distant dream?
If Andromeda doesn't show its face this year, we'll definitely be seeing the next Android update, Android O. So far, we've heard nothing about this update, but if Google wants to work towards being more independent, the company might come up with some functions, graphics or applications that are just for Google phones and not for the Android operating system available on other manufacturer devices.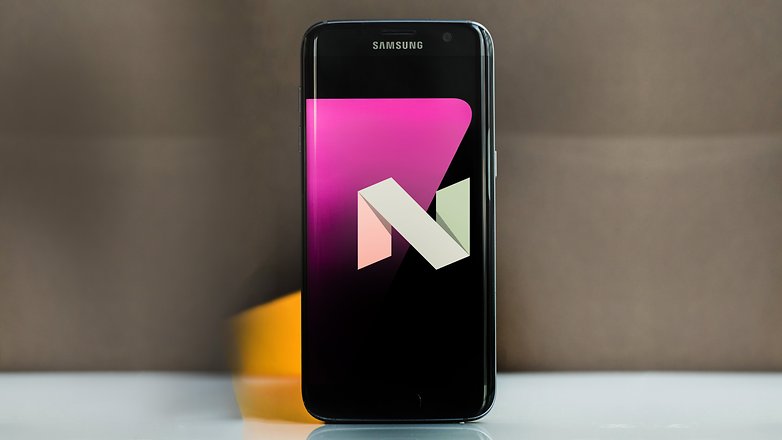 A step forward in virtual reality
Daydream (what is it exaclty, you might ask) opened a new world to Android users, but for the time being the technology behind virtual reality is unfortunately still limited. The main obstacle is that VR causes some people to experience headaches or nausea, which is actually ironic seeing as VR is also used to reduce pain in some instances. The user experience needs to be improved overall.
The user experience in VR needs to be improved overall
Another setback is that there is still a limited number of VR apps and games compatible with Daydream. In theory, the solution is simple, developers just need work in this direction. But why would they make the effort if there are only a few users that use VR at the moment. On the other hand, there are few users because there are few games. A vicious circle. Perhaps Google and other manufacturers pushing VR should pay developers to create more apps in the future.
The third biggest problem is, of course, the price. To make use of VR, you not only have to get a high-end smartphone that meets all the technical and software requirements to be Daydream-ready, you also need to buy a VR headset and a controller.
Other Google projects
Google also likes to undertake all sorts of projects aside from smartphones and web-related areas. Google is dabbling in some scientific research in order to develop in health and wellness areas. For example, people suffering from diabetes would profit from Google's connected contact lenses. Unfortunately, there hasn't been recent news about the project, and seeing as it is such an interesting and heartfelt endeavor, we hope that Google will continue working on it.
A new version of Google Home
This will be the year of artificially intelligent assistants, and Google Home is right up there in the bunch. The only problem is that most people don't have the compatible hardware in their homes. Google should try to branch out and create more uses for Google Home that would reach a broader audience.
Google will also likely make more advancements with Google Assistant this year, which could come to more devices as well, other than the Pixel and Pixel XL. We also hope to see some more apps from Google, providing they are actually useful, unlike what we saw with Google Duo and Google Allo that came out this past year. Their usability and reason for existing were questioned by us and users alike.
What do you hope to see from Google this year? Do you think the company will bring us some exciting advancements prior to Google I/O 2017 (Google I/O 2016) in May?