Vogue flaunts Glass in its newest Edition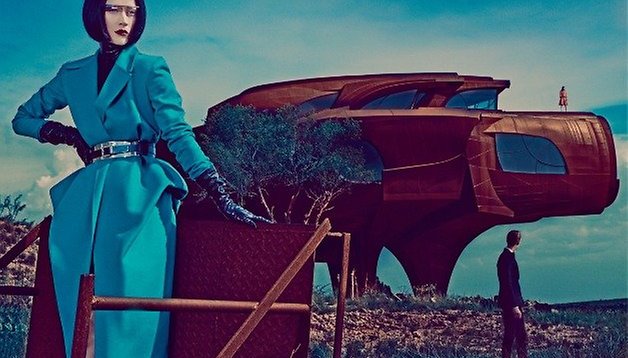 Whether you are siding with Glass or against these tech Goggles, Google is going great lengths in efforts to make these look less cyborgy and become more fashionable, face apparel to appeal to the masses and not just to those who love geeking out. Like many trends, Glass started on the runway and has appeared in magazine spreads on beautiful people, in the hopes to attract those who equally want to look as ''futuristic'' as the men and women gracing the pages of fashion magazines, the newest of which being fashion authority, Vogue.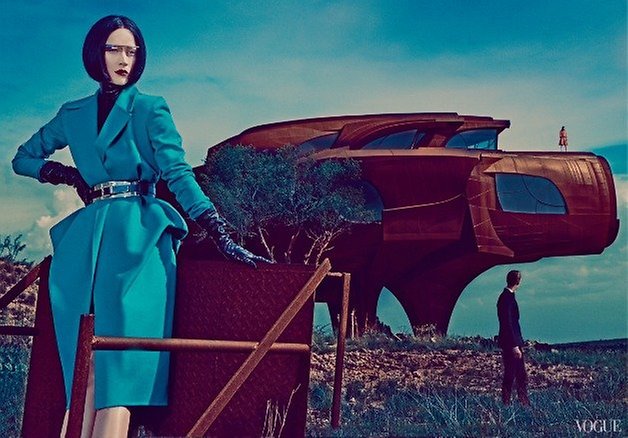 This isn't Glass' first encounter with fashion. In fact the tech spectacles have already starred into a runway show during the New York Fashion week, spotted on the faces of Amazon-like women and men frolicking elegantly down the stage. From what I've learned from fashion, even the ugliest things can be turned into a fad, just think platform sneakers, shoulder pads, clear bra straps or mom jeans.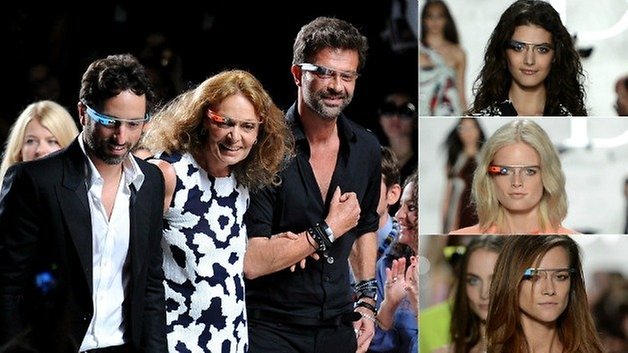 Now Vogue's Ms. Von Furstenberg on a last minute whim decided to add pairs of Glass to her newest 12 page fashion spread after a off-chance encounter with Glass co-founder himself Sergey Brin. During their accidental meeting, she noticed the odd spectacles on his face and after trying them on, was amazed by what they could do. In the September edition of this fashion magazine, men and women donning slicked hair and the Jetsons style clothes in an lunar looking surrounding are also Google Glass attired.
According to the queen of fashion, Ms. Von Furstenberg, she said ''to wear Glass is to show that you are engaged, you are current, you are open to new things." Get a woman of her caliber to be making statements like that and you will see a lot jumping on the Glass bandwagon, despite how creepy many think they are.
Glass still needs to go a ways before making these look normal in real day situations. For now they only look conducive in space-age style environments. For this purpose, Google is indeed working on making them look like ''regular'' glasses and talks of cooperation with fashion designers is definitely underway.
Would you wear Glass if they looked like a pair of D&G or Ray Ban glasses?