We couldn't wait to play with the Vivo NEX's pop-up camera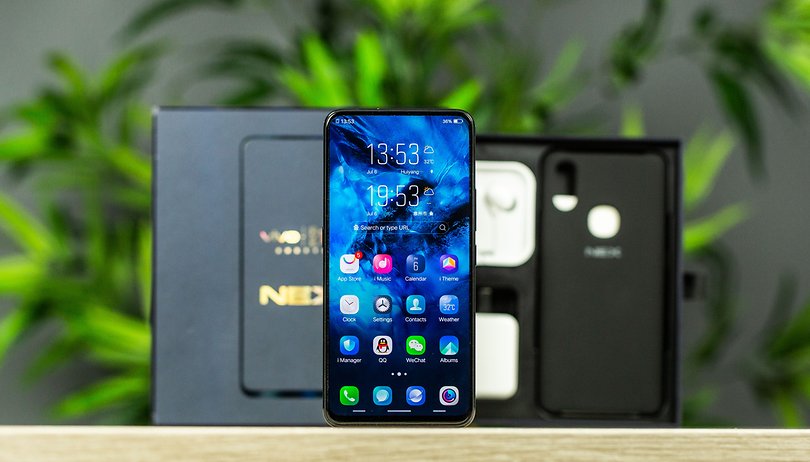 Vivo vowed audiences with the APEX at the MWC 2018, and the brand now aims to conquer with the NEX range. After a few days of waiting we finally received the bezel-less smartphone with the pop-up camera and want to show it to you in our unboxing video, complete with a demonstration of the camera mechanism.
A sober look at the smartphones of 2018 doesn't reveal much to get the heart racing: they basically all look the same and can do almost everything identically well in their respective price ranges. Certainly, the Vivo NEX is not one of the most mind-blowing devices ever, but for the enthusiastic technology fan there is a lovingly designed little feature that brings a smile to your face: the extendable selfie camera! Just the sound that the camera produces when you extend it when you switch to selfies in the app provokes a few appreciative "ahs" and "ohs" in our editorial office.
The specific model we're showing off is the cheaper NEX A variant of the smartphone, but a more powerful NEX S also exists. The Vivo NEX purports to have the perfect solution to the need for ever slimmer bezels around smartphone displays. Until now, manufacturers of proximity sensors, speakers and selfie cameras have simply used a display notch, but Vivo forgoes the notch, which is not exactly beloved by all smartphone users.
So the camera solution has already been mentioned, but what about the sound? The 6.59 inch Super AMOLED panel, which was most likely supplied by Samsung, also serves as a conversation speaker. The internal vibration motor is used to make the display vibrate. This means Vivo can do without a conventional loudspeaker. How well this actually works, we will find out for you soon in a detailed review. All other specifications for the Vivo NEX A can be found in the table below.
Vivo Nex A technical specifications
| | |
| --- | --- |
| Dimensions: | 162 x 77 x 8 mm |
| Weight: | 199 g |
| Battery size: | 4000 mAh |
| Screen size: | 6.59 in |
| Display technology: | AMOLED |
| Screen: | 2316 x 1080 pixels (388 ppi) |
| Front camera: | 8 megapixels |
| Rear camera: | 12 megapixels |
| Flashlight: | LED |
| Android version: | 8.1 - Oreo |
| RAM: | 6 GB |
| Internal storage: | 128 GB |
| Removable storage: | Not available |
| Chipset: | Qualcomm Snapdragon 710 |
| Number of cores: | 8 |
| Max. clock speed: | 2.2 GHz |
| Connectivity: | HSPA, LTE, Dual-SIM , Bluetooth 5.0 |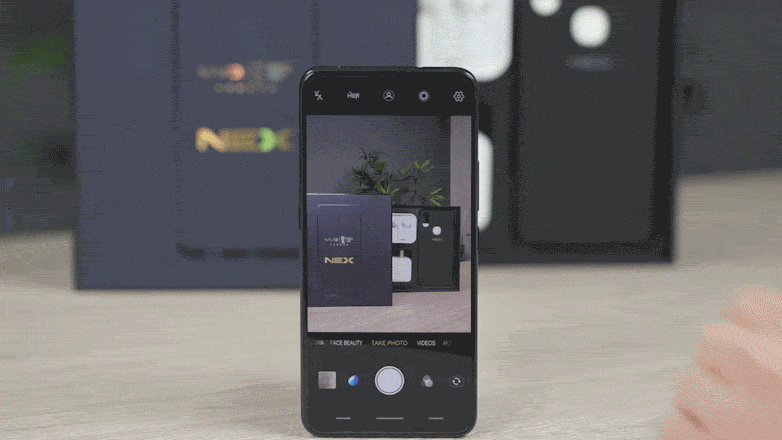 What do you think of the Vivo NEX? Tempted to import one?