This company is proving that any smartphone can be waterproof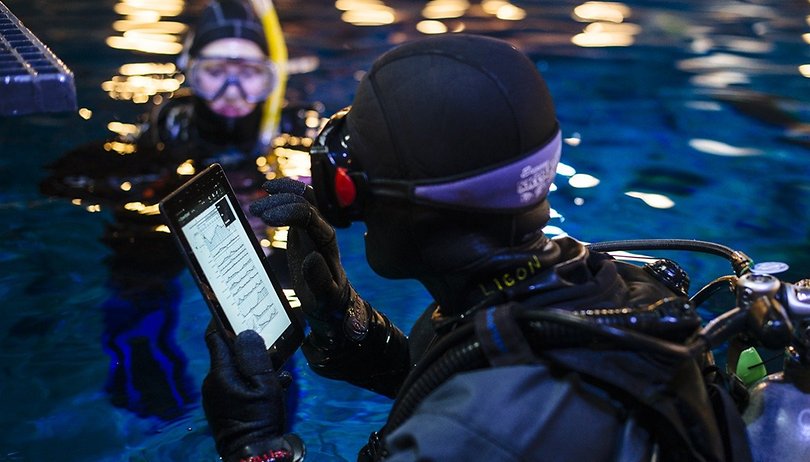 Along with all of the new devices and appliances on display at IFA 2016, we also saw the evolution of some long-standing electronics technologies. Among them, is water resistance. At this year's event, I had the chance to meet the staff of HZO, a company that specializes in making smartphones, tablets or even computer motherboards waterproof. NEXTPITTV
Many smartphones have an IPxx certification. For those unfamiliar with it, this means that these devices are protected from water and dust in some capacity; Sony devices, for example, commonly arrive to market with an IP67 certification or higher.
Traditionally, water-resistance is achieved with the use of a careful design where the device is shielded with rubber pads or other insulation techniques. At IFA, I saw how this technology is evolving with what is known as a 'hydrophobic nanocoating'. This is a microscopic layer that repels water, a substance which, when applied to a surface, prevents the entry of water on acute levels.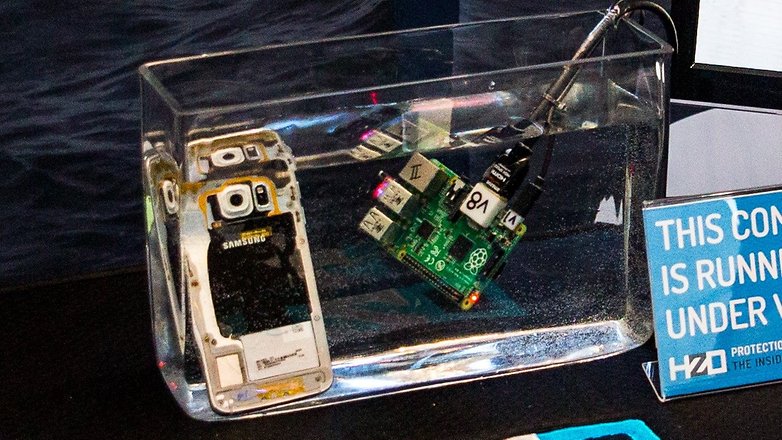 Hypothetically, if a manufacturer uses this treatment on all the components of a smartphone, the device would be able to survive in water without a problem – and also without the manufacturer needing to jump through as many design hoops to achieve the benefit through traditional means.
But what would prompt a manufacturer to implement such technology into its products? Most likely, it would come down to manufacturing costs.
The use of technologies that enable electronics devices to operate while in a swimming pool have been with us for some time. But since 2012, HZO has been applying this treatment to mobile devices, gadgets and wearables.
During the IFA 2016 in Berlin, I had the opportunity to talk with the staff of HZO while I watched devices like the Raspberry Pi float underwater running completely as normal. In the picture above, you can see a Galaxy S6 also submerged, but this doesn't provide the same kind of resistance that HZO tech does. Up close, you can clearly see how water can make its way into the housing, despite that the Galaxy S6 could just as easily make use of the HZO protection.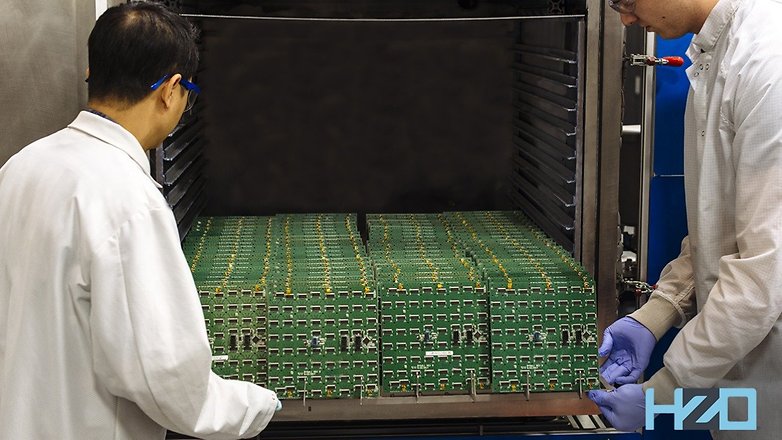 Several electronics manufacturers, such as Dell, Kobo and Nike, already employ this hydrophobic coating in their products and I hope that soon other names are on this list.
Do you think it's important that companies like HZO create partnerships with smartphone manufacturers to make their devices completely waterproof? Even if it increases the final retail cost of the product? Let us know in the comments.