Tag Heuer Connected Android smartwatch - all the details
Update:

Launch reveals design, price, more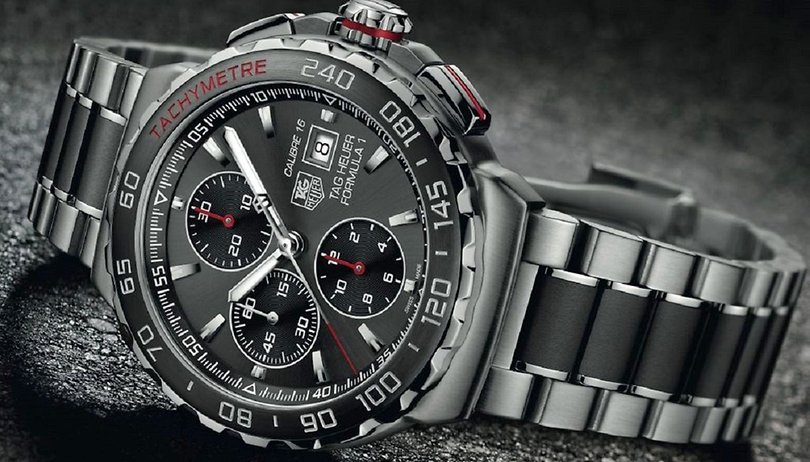 The Tag Heuer Connected smartwatch, the Swiss company's first Android wearable, has now gone on sale, following a launch event in New York on November 9. The company's firm foothold in the luxury watch market means this is the first Android wearable to offer the gold Apple Watch some serious competition. Here's everything we know so far about the Tag Heuer Connected price, specs, release date and features.
Here's why you'll buy Tag Heuer's crazy expensive smartwatch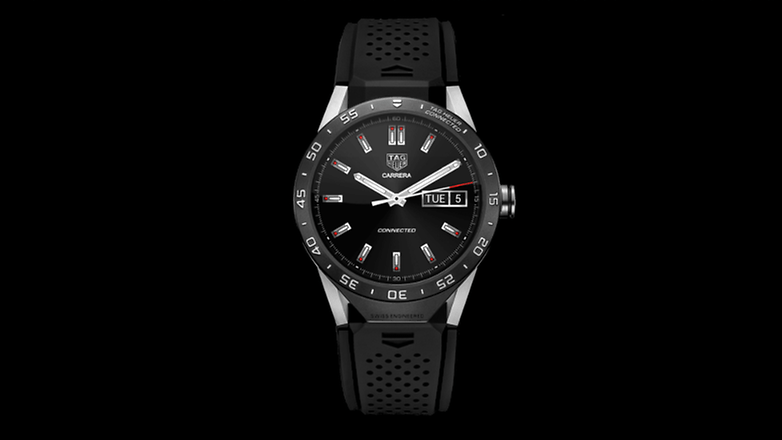 Tag Heuer Connected release date
The Tag Heuer Connected went on sale following a November 9 launch event in New York. Sales in Europe are said to begin three days later, according to reports out of Switzerland.
Tag Heuer Connected price
At the launch event in New York on November 9, the Tag Heuer Connected was announced to have a price of US$1,500.
Tag Heuer Connected design
The Tag Android Watch's design is based on the Carrera Heuer 01. Its face measures 46 mm, which is relatively large for a smartwatch. It comes in a titanium grade 2 case, and its touchscreen is covered in sapphire crystal.
At the unveiling, it was stressed that great efforts had been made to ensure that the Tag Heuer Connected did not look like a connected smartwatch, but would easily be mistaken for one of its analog models.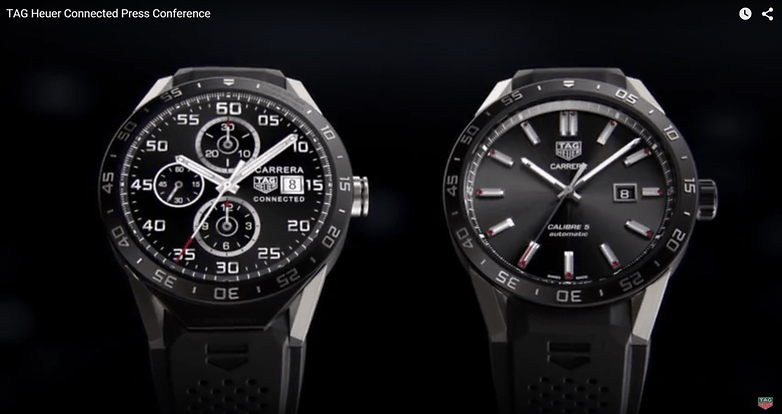 There are a choice of six rubber straps in different colors. Tag has also created three watch faces, all based on analog designs. There is a cronograph, a world time face and a standard 3-hand dial. All three are available in a choice of black, white and blue.
Tag Heuer Connected specs
The Tag Android Watch is the first Android Wear device not to use Qualcomm's Snapdragon chipset. Instead, Tag Heuer have opted for an Intel SoC.
The watch will be controlled by a digital crown, like the Apple Watch.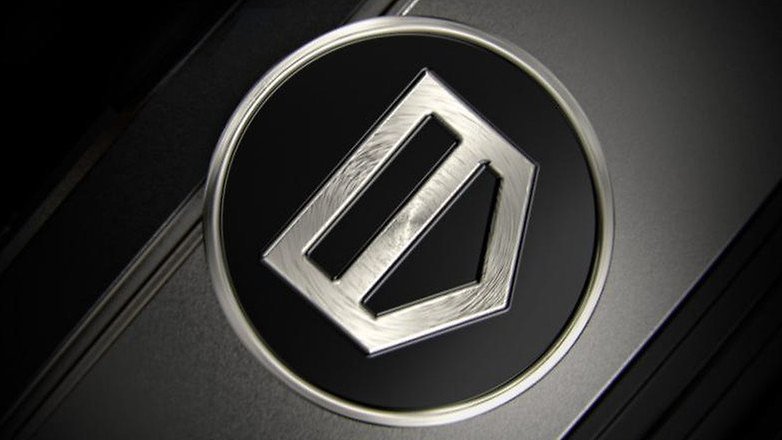 The screen is 1.5 inches, supports multiple-finger recognition and has a resolution of 360x360, with 240ppi.
It comes packed with a 1.6-GHz dual-core processor and a 410-mAh battery, which Tag Heuer claims with provide a minimum of 25 hours of battery life, "based on typical usage".
It has 1 GB main memory and 4 GB storage memory.
Tag Heuer Connected features
Tag Heuer have stated that they will swap theTag Heuer Connected for an identical-looking analog Tag Heuer Carrera for US$1,500 once the two-year contract has expired. Customers have the option of either upgrading to a new Tag Heuer smartwatch, or exchanging it for a Carrera.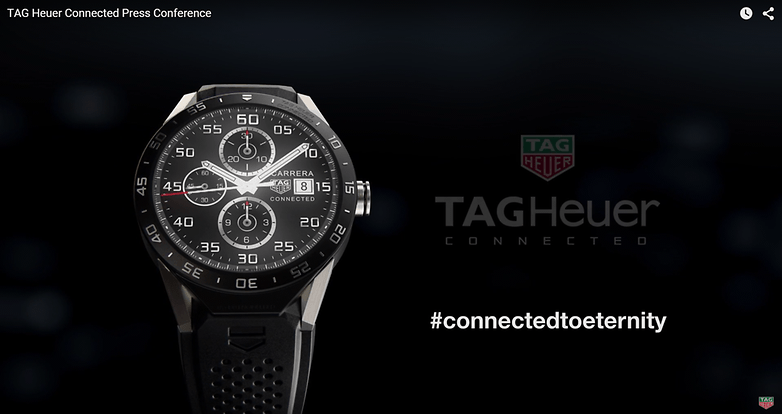 Tag Heuer had hoped a big draw for the Tag Android Watch would be the 'Swiss Made' label it could carry. However, even though the watch will be assembled in Switzerland, the Intel processor it employs will not be built there. If such an integral part of the watch doesn't come from Switzerland, it seems unlikely that they will legally be allowed to use the label 'Swiss Made'. No mention was made at the unveiling of the device being 'Swiss Made'.
The Tag Android Watch runs a regular build of Android Wear and Tag Heuer say it will have an all-day battery.
Tag Heuer has developed its own suite of apps, including an alarm, stopwatch and timer. It will, of course, also be compatible with the thousands of Android Wear Google Play Store apps.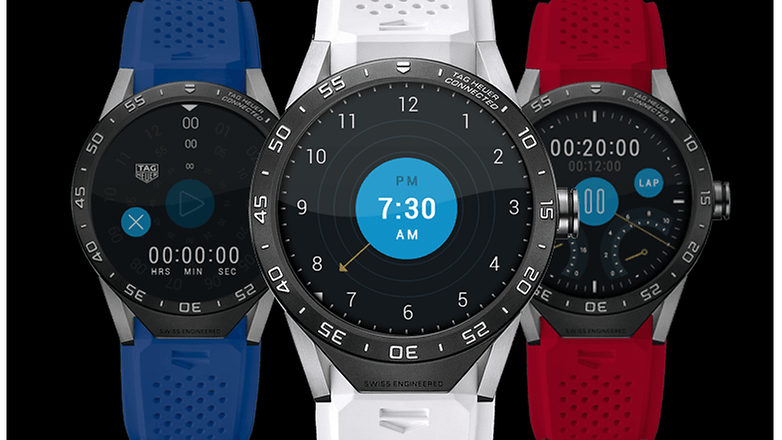 We'll have more on the Tag Heuer Connected soon. For now, is this something you're considering picking up? Let us know in the comments.