From iPhone to Android: good reasons to switch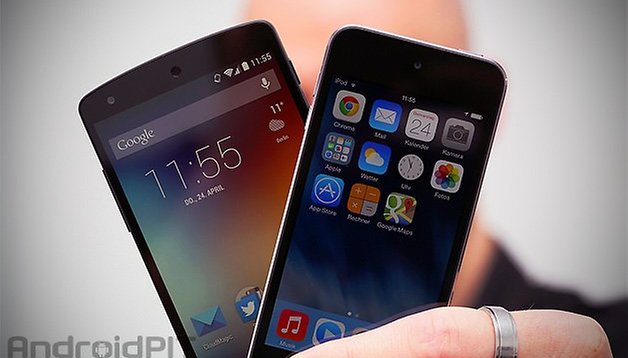 For a long time, "iPhone" was synonymous with "smartphone", but that stereotype has been pounded into obscurity by the advent and rise of the Android system and smartphones. With the new iPhone, Apple is trying to forge new paths and brings two new display sizes to the table and try to lure Android users over to the iOS side. However, there are still quite a few reasons that you not only should stick with Android, but for iPhone users to also join the Android community.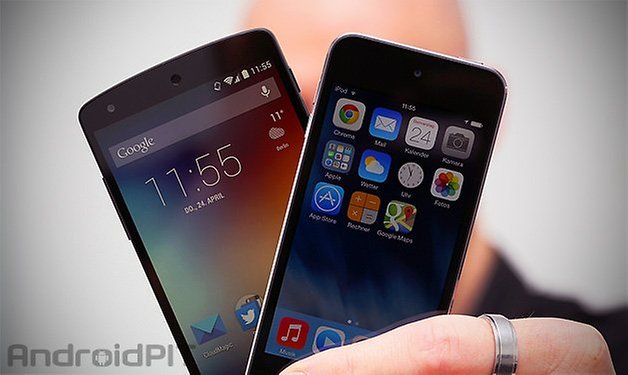 Price
Let the numbers speak for themselves: the iPhone 6 is priced at 639 US Dollars for the 16 gigabyte variant. The 64 gigabyte and 128 gigabyte versions will run 749 and 849 US dollars respectively. Comparatively, you can grab a 16 gigabyte unlocked version of the Samsung Galaxy S5 for around 550 US dollars and a 128 gigabyte microSD card for around 100 US Dollars from Amazon. As such, you can grab the Galaxy S5 with a total of 144 GB of storage, a replaceable battery, and protection against water and dust for significantly less than you can grab an iPhone.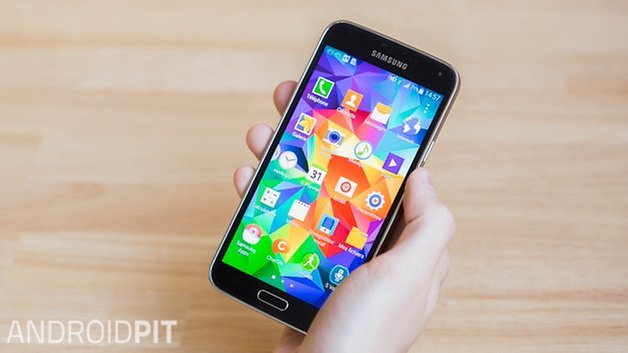 As well, Samsung devices are classified as being among the most expensive Android smartphone currently available. Other smartphones, such as the cutting-edge Sony Xperia Z3 will be available for 699 US Dollars when it is released. For a more direct comparison, the Xperia Z3 Compact, which is the closet to the iPhone 6 in terms of size, will be starting at $550. In addition, the prices of Android devices will most likely be dropping and become more affordable as time goes on which is something that really doesn't happen for iPhones.
Personalization
With Android you can transform and personalize to your heart's content. This starts with the background images and progresses to being able to modify app icons, home screen, lock screen, widgets, icon packs, alternative keyboards, different launchers, and more. For an idea of what you can accomplish with different with different launchers, check out something of our favorite ones:
5 awesome Android launchers to discover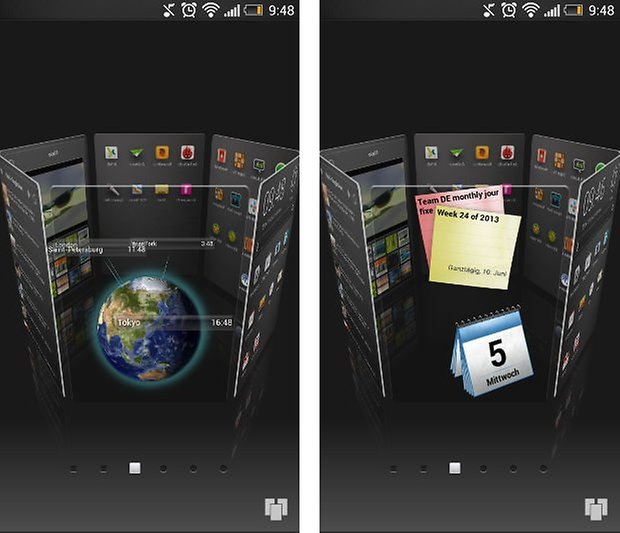 Product Variety
What applies to the variety of software options provided on the Android system also applies on the hardware side of things. While iPhone users can "choose" between two current devices (…or jump to an older version of the device) there are currently several hundred different types of Android devices to choose from. From high-end smartphones with larger display and top of the line processors to budget friendly devices that are suited for developing economies, there is something for everyone. While not all of the Android smartphones can be compared directly with the iPhone brand, a majority of the flagship devices across multiple manufacturers can easily compete, and surpass, the iPhone.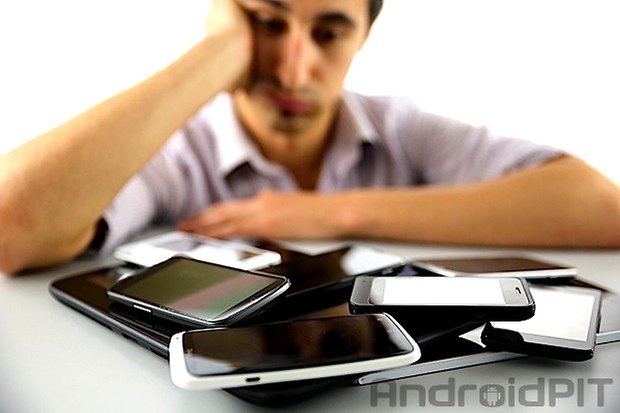 Samsung Galaxy S5, HTC One M8, Sony Xperia Z3, and LG G3
Case and point: all of these smartphones combine top hardware specifications, elegant design, and sophisticated software. The HTC One M8 scored top marks for its design, the Samsung Galaxy S5 is one of the best all-around Android powerhouses, the Xperia Z3 brings the best of the Xperia line of devices to Sony's new smartphone, and the LG G3 has been voted as being the best smartphone of the year. Of course, then there's the Huawei Ascend P7 which blends the design appeal of an iPhone with the Android world.
Any display size
As an iPhone user, you can freely choose the display size of your device – as long as you decide between 4.7 inches of 5.5 inches. For Android smartphone, you've got a wide variety of sizes and shapes that you can choose from. From small screens less than 4 inches to display monsters such as the Sony Xperia Z Ultra or Huawei Ascend Mate 7, there's something for every single size of hand.
Smartphone displays: what size is best?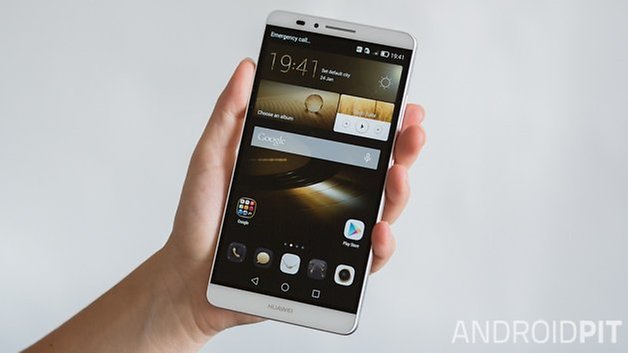 NFC across the board
NFC technology isn't anything new, but it really hasn't gained much traction in the marketplace. The iPhone 6 and iPhone 6 Plus now come with a NFC chip on board and with the popularization of this technology starting to make its way into the mainstream, we're prepared for it to take off. Android users will definitely benefit from this because NFC has for a long time been a staple for many Android smartphones, even the middle class devices.
Google Services
When it comes to organizing your everyday life, Google is your friend. At your finger tips you've got access to your contacts, calendar, e-mail., browser, Google Drive, Google Docs, Google+, YouTube, Google Now and more. All of this is integrated closely into the Android operating system and you can truly take advantage of the number of services that Google offers.
Apps
For a long time, the app selection category has gone to Apple time and time again. Their App Store had a huge variety of apps to choose from and was the haven for most mobile developers the first few years. However, the quality and attractiveness of the Google Play Store has exploded over the last few years. More often than not, Android Apps are priced cheaper, compared to their iOS counterparts and there are much more free apps available to choose from..
No iTunes
I found iTunes incredibly awkward and annoying when I tried it out, and I'm not alone with this mindset. Furthermore, being tied down to using this service in order to sync iOS devices makes it even more frustrating. With Android phones, you're not tied down by those chains. If you want to transfer music over to your smartphone, simply connect your device via USB and drag your files over to the appropriate folder. The Play Store can also be using to buy music online, find a better music player in their app store, and has a ton of different online streaming music options available, such as Spotify and Pandora.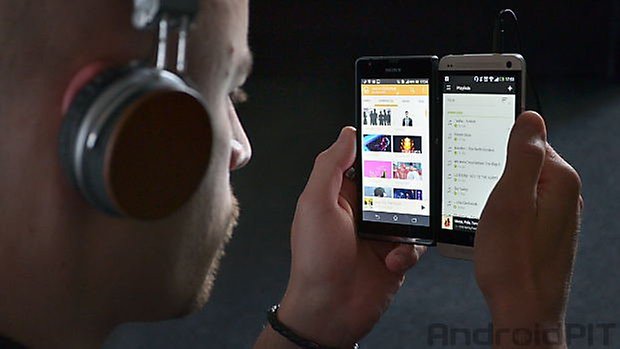 Custom ROMs: stock, custom, and manufacturer UI
The rollout of iOS 8 is now underway after the announcement from Apple earlier this month and has continued to build on the huge user interface changes that happened in iOS 7. This may be exciting for the standard Apple user, but it's really non-news for Android users. Being able to change our UI, either with a custom ROM or launcher, has been common place for some time now. As well, we've got a ton of options to choose from when it comes to how we want our device to work and look like.
The iOS 8 features Android already has
Stock Android is the pure Android with any manufacturer customizations to the OS. You can find this on all Nexus devices and also the Google Editions of the Galaxy S4 and HTC One. Most smartphones, however, come installed with a customized version of the OS that feature extra apps and features unique to the manufacturer. We've done some comparisons between these different types of Android and listed them below: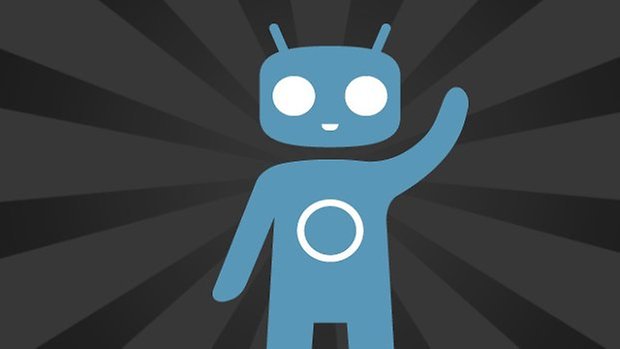 As well, we're also able to install alternative firmware if we so choose. From there, you can install one of the more popular ROMS, such as CyanogenMod, on your device. One upside to stock Android and custom ROMs over the manufacturer ones? You most likely will receive an update to a new Android version much quicker than waiting for the rollout from the manufacturer.
Root
One of the basic requirements for installing a custom ROM on your device, is that you have to have it rooted. By rooting, you get administrator rights for your device and can do and install whatever you want. You can install and delete apps at will, screw around with the performance on your device, or, in this case, install a new firmware. However, rooting and playing around without knowing what you're doing can have some negative consequences, either by soft bricking the device or deleting a necessary file system.
(originally by Johannes Wallat of AndroidPIT.de)