Why Smartphones Haven't Killed the Camera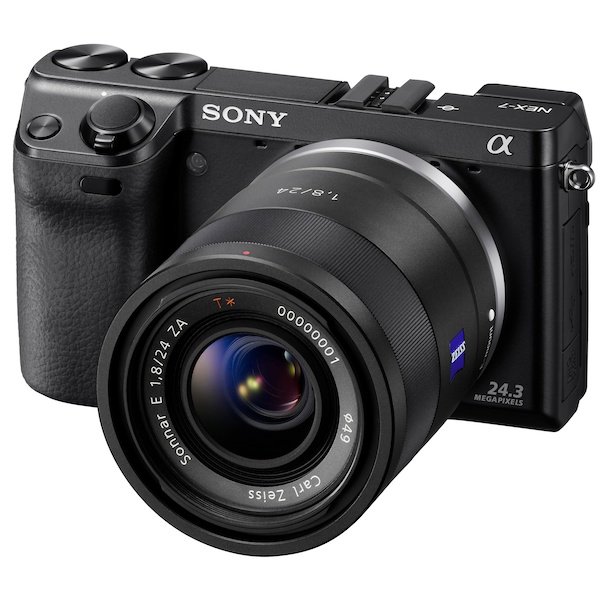 (Sony's NEX-7 offers a digitial SLR experience without the bulk)
As megapixels, sensors and imaging software has improved on smartphones, many have predicted the demise of the stand-alone camera. However, these predictions have proven untrue. In fact, Japan, the world's largest camera manufacturer, shipped nearly three times as many cameras in January as it did in the same month of 2003. Why has the camera refused to die as smartphone camera have become ever more advanced?
Perhaps for some, shooting on a smartphone offers just a hint of the kind of photos we'd actually like to take, and so we buy a stand-alone camera after recognizing the limitations of our own smartphones. In this way, smartphones seem to have actually drawn more consumer attention to full-featured digitial SLRs. A survey by NPD In-Stat last November showed that while more than a quarter of all American photos were taken by a smartphone, more people were buying cameras with optical zooms of 10x or more.
"Camera photography is certainly not dead," says digital imaging analyst Liz Cutting. "We're just seeing a skewing towards what the smartphone can't deliver. People are recognizing that and are going for a higher end camera." In other words, we use our smartphones to take amateur pictures, but we entrust optical zoom camera to take the shots our phones never could.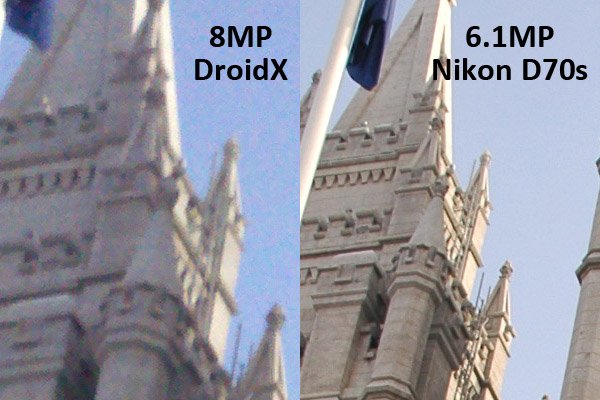 What do stand-alone cameras offer that smartphones do not? For one, we've yet to see the kind of image sensors on smartphones' digital cameras that can capture light and convert it into electrical signals in a way that does justice to optical cameras. This is a big problem for folks who want to see a highly realistic depiction of what's in front of them. Another big problem with smartphones is that they only offer a digital zoom, which often results in a distorted image when you try to zoom in on one element. Optical zooms are easily superior, since when you twist a lens, you're creating a real magnifying effect that 1s and 0s cannot accomplish. Also, most smartphones don't offer adequate image stabalization. And forget about taking pictures at night – the flash is either too bright or not bright enough on most smartphones.
None of which is to say that all cameras have faired well in this era of increasing smartphone camera use. In fact, it looks like digitial cameras have been especially hurt by smartphones (have you seen the prices for these nowadays? They're practically giving them away for free). While smartphone cameras do not always take the greatest photos, they beat stand-alones when it comes to portability, speed and ability to share quickly. Apps like Facebook allow owners to share photos at breakneck speed while Instagram for Android pretties up your dull photos.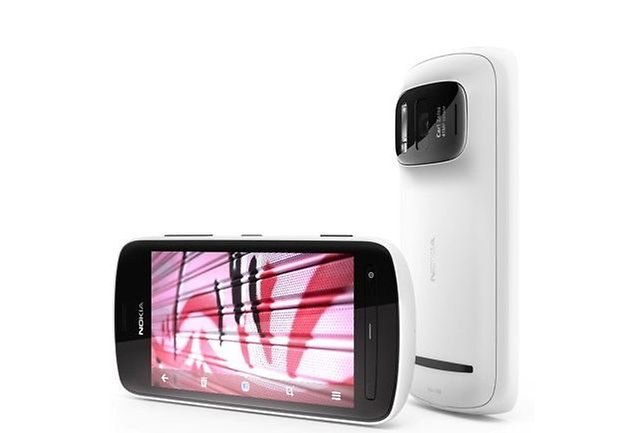 Meanwhile, even the upper-market of cameras are not immune to increasing technological advancement in the smartphone arena. Nokia recently announced a stunning 41-megapixel camera phone called theAndroid device with an optical zoom. These smartphones could further de-stabalize the high-end camera market.
But for now, a certain segment of consumers – called the Pro-sumer – is still snatching up SLRs, which have seen prices drop dramatically. "Ten years ago, a 3-megapixel camera would cost 3,000, now a better quality 18-megapixel SDLR can be found for less than $500," writes Jeremy Wagstaff of Reuters. If the camera wants to stay in fashion, it will probably have to drop in price even further. But for now, it is doing just fine.