Shrinking edges: Has Apple created the design trend for 2017?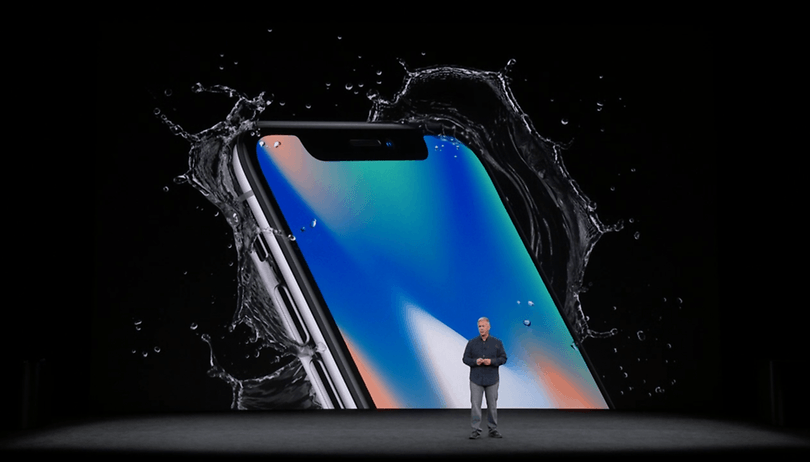 New iPhones are always a hot topic of discussion, and this holds particularly true this year, for Apple has added a radical, newly designed iPhone - the iPhone X - to its minor refreshes, the iPhone 8 and 8 Plus. This is the iPhone that Apple has always wanted to introduce. In addition to a few other features, one thing is apparent: There is hardly any bezel around the display. has Apple pushed other manufacturers in a tight spot?
There have long been rumors and renders that showed the iPhone X with its basic features: a notch could be seen on the top edge of the nearly bezel-less display. Anyone can come up with the superlatives in Apple's show, and people who have watched it live may still hear it as a quiet echo in their heads.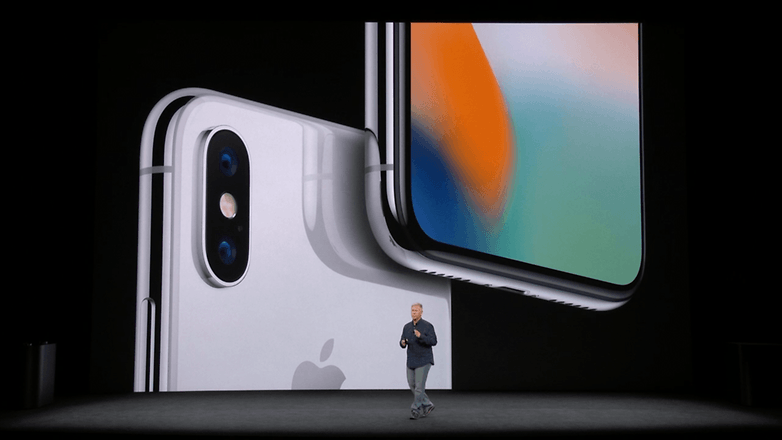 Now, this is where people like to interject and say that Apple was not particularly innovative: Sharp, Xiaomi, LG, Samsung and, lately, Essential have already introduced smartphones with next-to-no bezels. Xiaomi and Essential were the biggest contenders: The former positioned the selfie camera below the display and, to compensate, reduced the upper bezel to one or two millimeters. On the other hand, Essential left the selfie camera at the top, but settled for a small bezel in exchange. Curiously, it remains below the display, but in an unused area.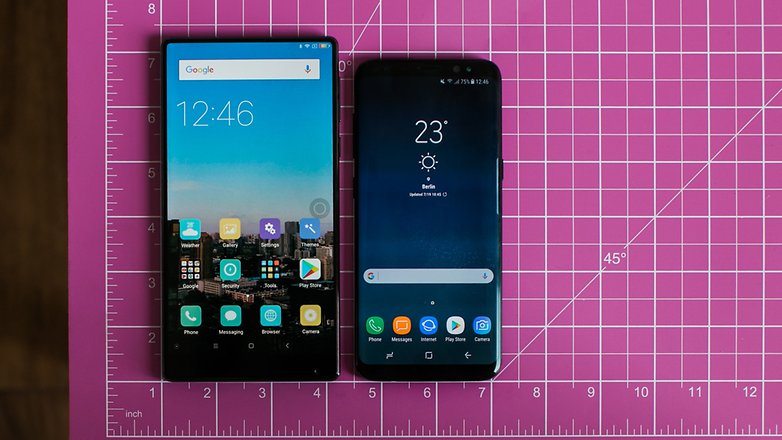 Apple has opted to follow the Essential route: A small notch above the display provides room for a selfie cam and sensors; otherwise the display stretches to the edges - even on the bottom. It looks great and may not look big in many apps - for example, you could hardly guess that the small notch would lead to problems when surfing and messaging. On the other hand, there may be some unpleasant surprises in landscape mode - The Verge published some interesting screenshots regarding this. For instance, the Safari browser shows two white areas on the side so that the website does not disappear behind the selfie cam area (ostensibly, it does not protect the scroll bar from disappearing).
However, this neglect is already gone in videos: Videos in Apple's presentation always ran in full-screen mode. One thing was apparent, however: The videos were always very dark on the left near the selfie cam. Was this intentional? I would lean toward a yes, because in a half-second, you would recognize how the video looks when you see a bright background - in this case, a sunset; not very sleek.
sorry pic.twitter.com/aeE5nI99dw

— William Van Hecke (@fet_complains) 13. September 2017
Of course, there are always two opinions for such matters.
I thought it would but, when watching Wonder Woman in HDR, it disappeared for me after a moment or two.https://t.co/qVQZKoOzN8 pic.twitter.com/InTDgaNHXT

— Rene Ritchie (@reneritchie) 13. September 2017
Samsung and LG have found another solution to remove the small edges. The display edges are reduced by approximately two millimeters on the side and a few more at the bottom. These efforts resulted in displays without a bezel and yet, smartphones that are easy to handle.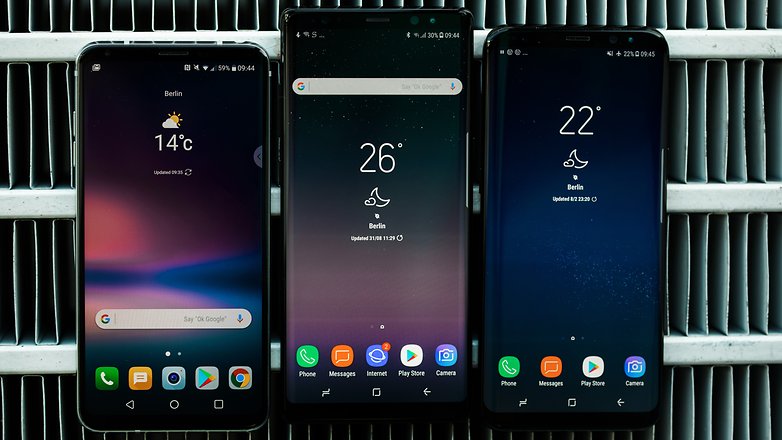 The intention to fully remove bezels around the display actually seems questionable. On the one hand, one or two millimeters always remain; on the other hand, the practical use seems doubtful. Either it disfigures the display geometry (Essential, Apple) or questionably moves the position of the components (Xiaomi). Perhaps this would have been the best method:
I would have been just as happy with an iPhone X with slightly larger top and bottom bezels instead of a notch. Made these quick mockups. pic.twitter.com/Bkac7dUStZ

— Matthijs (@matthijsklaver) 12. September 2017
Of course, pictures of these bezel-less smartphones look great - especially when they show pictures of the camera and virtually coalesce with the environment. Lately, such pictures have also turned out well with classic smartphones. And what about Samsung's S8 advertising campaigns? They also showed that the smartphone was supposed to be "invisible".
Hello @xiaomi, goodbye Beijing. #xiaomi #MiMIX2 #MIX2 #Starck pic.twitter.com/8paLmUOTa1

— Richard Lai (@richardlai) 13. September 2017
Apple has finally made bezel-less displays a design trend of 2017 with the iPhone X. It's hardly imaginable that future high-end smartphones will return to large bezels, but at least this was already the case before for LG and Samsung. It doesn't look like we'll be going back to small display borders. Apple's notch solution may not be the best, but it does hint at one sign: the days of bezels are numbered.
But manufacturers must still find out which solution is the best: Is it a small bezel on the display? Should there be small bezels on top and/or the bottom? What do you think? Share your thoughts below!