Samsung Infinity Flex: Goodbye, Android. It was nice knowing you!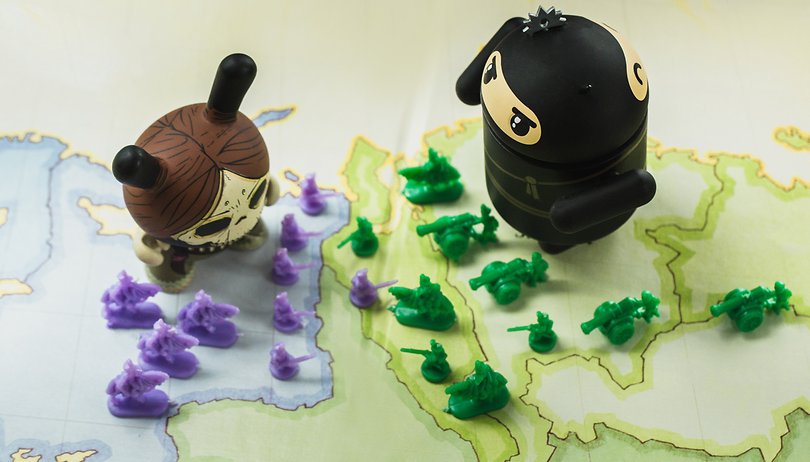 OK, I'll admit it: the title may be a bit lurid and not entirely accurate - Samsung continues to rely on Android. However, the core of my point stands. Samsung has outgrown the Android platform and will be doing their own thing in the future with the goal of building their own ecosystem à la Apple. This has consequences - especially for those who do not want to rely on Samsung technology.
Samsung Infinity Flex - the launch of a new class of device
When Samsung presented their new flexible display at the Samsung Developer Conference (SDC) 2018 in San Francisco, those present quickly realized that a large number of new devices could indeed look like this in the future. Justin Denison, the Corporate Vice President of Samsung Electronics America, showed off the new display on stage, making it clear that the real phones will be available in only a few months. It is now a matter of creating content - i.e. apps, which take the foldability into account. Samsung is working together with Google, but will also set up its own store for this. One thing is for sure, foldable displays will become the standard for the next ten years.
Samsung did not show the design of the actual device - a potential smartphone which we will likely see at the MWC in March 2019 that can be folded several times and which will use its new display. The presenters at the keynote emphasized several times that exciting and creative applications are now needed in order to make sensible use of displays with several active windows.

If the plan works, hardly anyone can get past Samsung
In a previous article, I wrote that Samsung could try to free themselves from Android and sit on Tizen. I was wrong! I was wrong! Samsung and Google are both trying to roll out the app market for foldable displays. At the same time, however, Samsung announced that they wanted to push their own "Galaxy Store" on all their future device. By the way: with One UI - the new Samsung interface for all devices, the company wants to offer its very own customer experience. In short: in the future, you will only need Android for the actual operating system, but you will completely rely on your own software and your own ecosystem.
Android will become very interchangeable and will basically be the same as Unix on Mac OS - a substructure that users no longer see. The fact that Google is also the driving force behind this, is probably only due to the fact that Google Maps and the search function continue to provide access to a lot of customer data. However, Samsung is now taking the step of completely withdrawing from the previous Android ecosystem and trying to imitate Apple with a complete combination of all services to create a unified customer experience.
The big winner is Samsung, because with this strategy you kill two birds with one stone:
Customers who have landed in the Samsung ecosystem will no longer switch to other brands. It is not only the best method of customer retention, but - even better - you get customers to use other Samsung products as well. Because everything is then meaningfully linked together and thus controllable.
If Samsung manages to create enough content together with Google for the new platform around foldable displays, Samsung will build a new market for its displays. Other manufacturers would have to purchase displays from Samsung in order not to fall completely behind. For most companies, producing such foldable displays themselves would be out of the question. Just how complex the technology is can be seen from the development time alone: Samsung showed the concept for the first time five years ago! Samsung is a real display expert and probably has the best engineers for this product.
Don't be sad, Android. Life goes on.
For Android, the journey continues. However, the software slips into the background and the brands regain power. A step that was long overdue from the companies' point of view. Android and manufacturers, as brands, were too interchangeable and thus also somehow blackmailable.
Samsung is now the first company to take this step and emancipate themselves. I am sure that others will try to follow their example. After 10 years of "Android First", now is probably the time for a more conscious decision for an ecosystem that is not controlled by Google. Competition has never hurt.
Let's see what the future holds.