Galaxy A8 announced: huge battery in Samsung's slimmest smartphone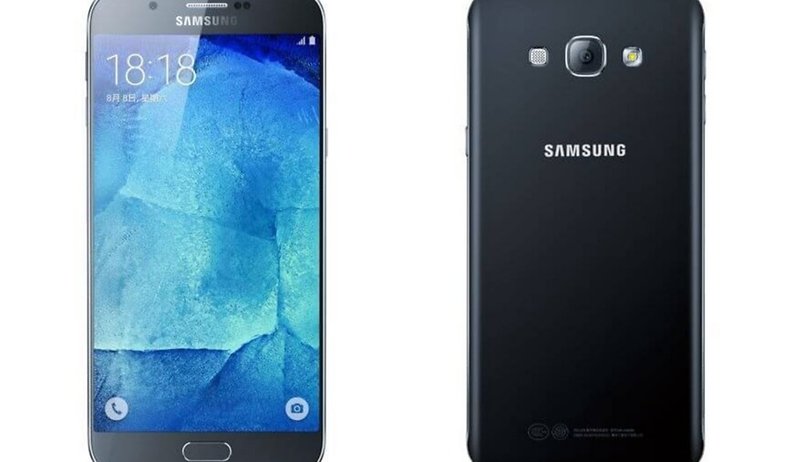 In early 2015, specifications of a mysterious Samsung phone - the Galaxy A8 - leaked onto the internet. Now, Samsung has officially announced the Galaxy A8 for the Asian market, revealing it to be the Korean manufacturer's thinnest ever smartphone. Read on to find out everything you need about Galaxy A8 price, specs, release date and features.
Galaxy A8 release date and price
The Galaxy A8 launched in China on July 14, 2015, though no Galaxy A8 release date has been confirmed for the US and Europe as yet. The Galaxy A8 price stands at around the equivalent of $500 or £320.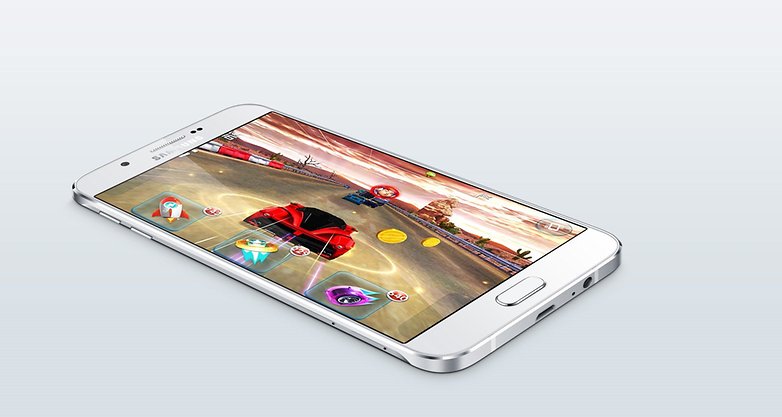 Galaxy A8 design
The Galaxy A8 design is noteworthy for its 5.9 mm thinness, making it Samsung's slimmest ever smartphone. The device has a very similar design to the Galaxy S6 - an elegant combination of aluminum sides and glass front and rear - suggesting that the S6 design has been embraced by Samsung as the benchmark for the current generation of Samsung phones. The Galaxy A8 will be available in three colors - white, black and gold.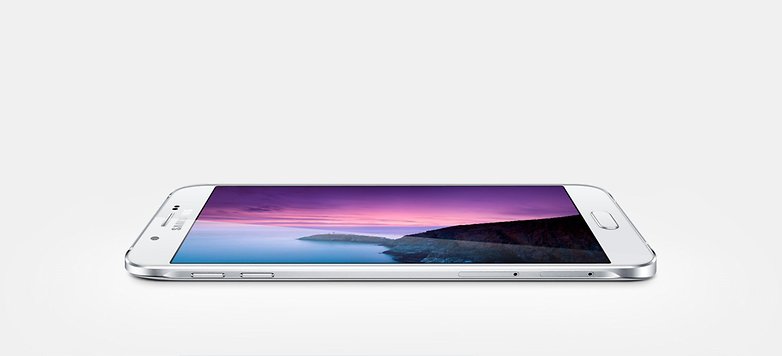 Galaxy A8 specs
The Galaxy A8 packs a Snapdragon 615 quad-core chipset clocked to 1.5 GHz and 2 GB RAM. The 5-inch display has a Full-HD (1920 x 1080-pixel) resolution and uses Samsung's trademark Super AMOLED technology. Check out the full tech specs table for Samsung's slimline phone below:
Samsung Galaxy A8 technical specifications
| | |
| --- | --- |
| Dimensions: | 158 x 76.8 x 5.9 mm |
| Weight: | 151 g |
| Battery size: | 3050 mAh |
| Screen size: | 5.7 in |
| Display technology: | AMOLED |
| Screen: | 1920 x 1080 pixels (476 ppi) |
| Front camera: | 5 megapixels |
| Rear camera: | 16 megapixels |
| Flashlight: | LED |
| Android version: | 5.1 - Lollipop |
| User interface: | TouchWiz |
| RAM: | 2 GB |
| Internal storage: | 16 GB |
| Removable storage: | microSD |
| Chipset: | Qualcomm Snapdragon 615 |
| Number of cores: | 8 |
| Max. clock speed: | 1.5 GHz |
| Connectivity: | HSPA, LTE, NFC, Bluetooth 4.1 |
Galaxy A8 camera
The rear camera on the Galaxy A8 is 16 MP, but to account for the phone's petite waistline, the ISOCELL (LSI3P3) sensor will be reduced to just 1 mm. The camera module itself is 5 mm thick, and the sensor is 23 percent thinner than that on the Galaxy Note 4 camera (the Sony IMX240). Unfortunately, this focus on thinness means that images will be negatively affected, but it should still be good value for its price range.
Galaxy A8 battery
Powering the Galaxy A8 is a 3,050 mAh battery, which is pretty substantial for a mid-range phone. We'll need to put the Galaxy A8 battery through its paces, but on paper it should offer more life than the 2,600 mAh battery on the Galaxy S6 Edge, so we're hoping for a good one-and-a-half-day's use before it needs a recharge.
The battery size is all the more impressive given the phone's super-thin chassis, and hopefully other phones will take inspiration from this - like, for example, Samsung's own future flagships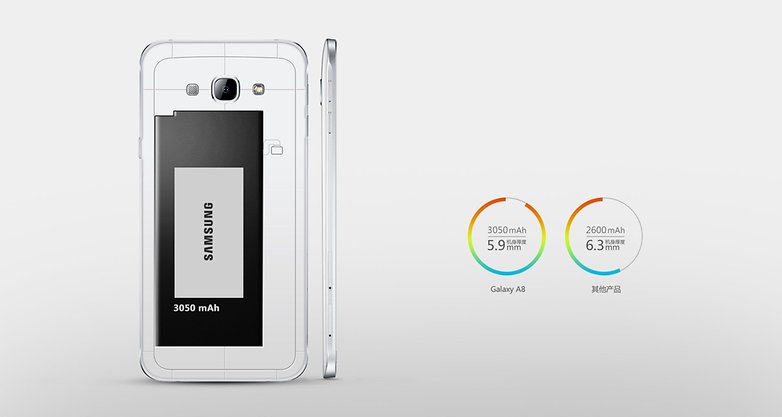 It's slim, it's reasonably powerful, and it's got a big battery to boot. Would you consider the Galaxy A8 if it came to your country? Let us know.