Samsung counters Apple with its own golden Galaxy S4 It's been merely two weeks since Apple dropped the bomb with their new flagship, the iPhone 5s, and in particular the ''champagne'' gold version, which had people across the USA waiting in line for 15 days, sparking a conversation in our forum about which fans are more ''die-hard'', those of Apple or Android. Now it's Samsung's turn to try their hand in golden devices.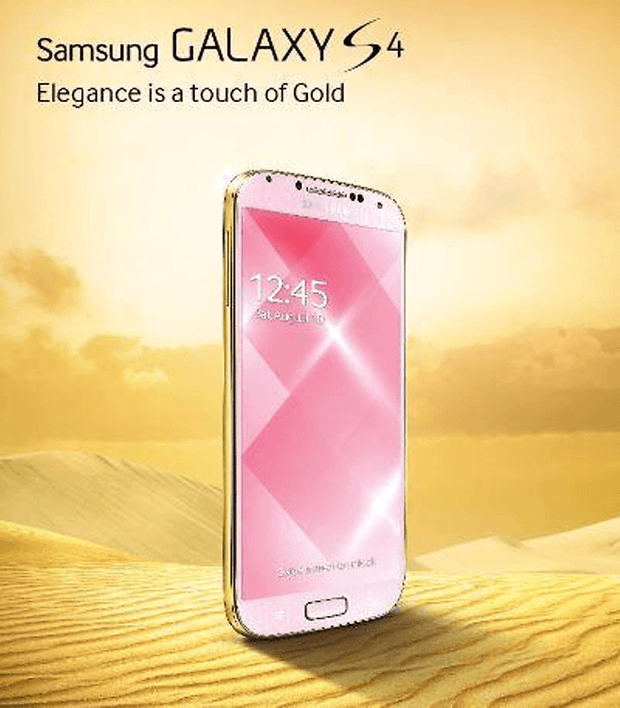 The Korean company just unveiled the Gold Edition of their Galaxy S4 to come in both a pink and a brown variation. It's really unclear whether both of these luxury devices will be available on the international scene, however the appearance of these new shining devices on social networks in the United Arab Emirates leads us to believe that they could in fact be targeting this Middle Eastern market.
Introducing the new #GalaxyS4 Gold Edition - for a style that's uniquely yours! pic.twitter.com/XkFu4zceHT

— SamsungMobileArabia (@SamsungMobileME) September 25, 2013
The announcement surfaced today on Twitter and Facebook, but only on the profiles intended for the UAE market. Never mind the fact that the two gilded devices appear standing in the 'Samsung Gulf' on a desert background. This is a likely indicator of where Samsung will try to find its client niche for the new addition to the S4 family. It looks like the only change is the color and its material will remain the same as the normal S4.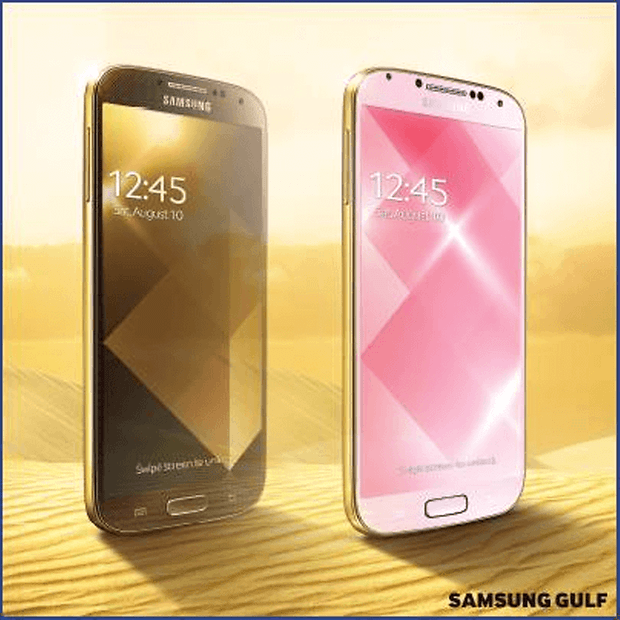 What do you think of these ''gold mines''? Are these newcomers intended solely for the Arabic market or is Samsung simply imitating Apple in trying to bring a Gold Galaxy S4 to the international playground?