Man or machine: can you spot the difference?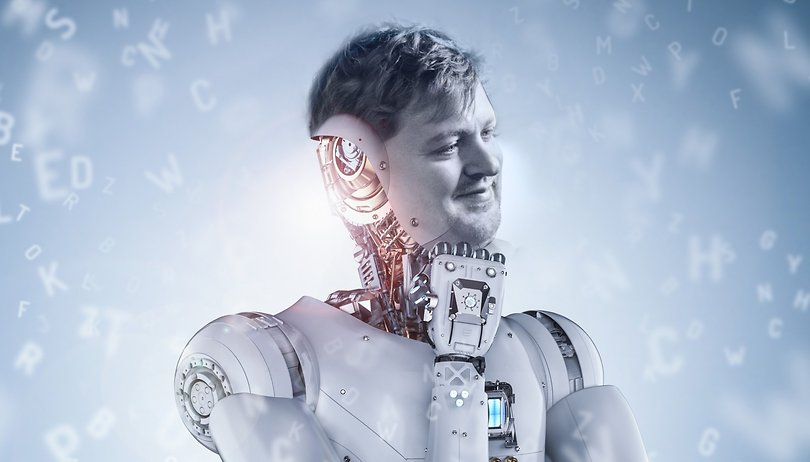 That AI technology is arriving everywhere is no secret to anyone. Advancing by leaps and bounds, it can bring big improvements to our lives while scaring us a little. The latest uncanny innovation? A robot in human form that presents the news, so lifelike as to be indistinguishable from a real human being. Yes, once again reality surpasses fiction. Welcome to the future.
Human face, android soul
Last week, the world's first virtual news anchor debuted in China. In Xihua News, the government news agency, at the usual time a familiar face appeared for viewers. Sitting in the usual chair, dressed in a suit and tie as usual presenters ... only it was not a real person. It was a robot!
I confess that when I read the news headline and gave the video a play I thought that the guy I was watching was the usual presenter who would then give way to the robot. It's true that I hadn't connected my headphones, but when the video ended I couldn't even articulate a word. Once I put on my headphones and heard him speak - that robotic voice betrayed him - it was clear to me that no one else would appear. And I had to see him a few more times, but I still felt the chills. Judge for yourselves.
And that's how the first AI new anchor appeared on television. But he's not the only one. Developed by Xinhua with the help of the Chinese search engine Sogou and based on machine learning, these new virtual presenters are able to simulate the gestures, expressions and voice of the real models in which they are inspired. They even blink like a real person! And yes, it is true that there are still things to improve such as gestures, still very limited, and voice, but artificial intelligence advances strongly and there will be notable progress in less time than we imagine... And soon they will be employed in more sectors. At least that's what the creators have claimed.
In addition to his spectacular (and creepy) human resemblance, what is disturbing is also his words: "I will work tirelessly to keep you informed because my system will receive texts uninterruptedly". Tirelessly? The reactions, especially negative ones, were not long in coming.
And not only because it is about "someone" who does not need to receive a salary, or holidays, or even a minute's rest, the voices against it have been raised because in China, government censorship and control of the media is a reality. Is this another way to dominate even more? Because it is clear that the robot is not going to deviate from the script as a rebellious human presenter might.
The real world without real people?
Working 24 hours a day, 7 days a week, 365 days a year. Who can compete with something like that? Although at the moment only tests have been done, I have no doubt that we will not take long to see these virtual beings become common fixtures on television, not to mention other places. And yes, the question that arises is how it will affect the journalists and if one day we will be replaced by this type of "machine". Machines which are tightly controlled by officials or advertisers with little margin left for improvisation...
We are already seeing how many jobs are being automated (true, it is also a normal technological evolution and we have to adapt to it) and it seems that artificial intelligence has no limits, which is also leading to notable improvements in other fields such as health.
Advances in technology are necessary, but there is something that worries me a lot in this whole AI world. I can't deny that these "guys" who at first glance look like flesh and blood are a little frightening to me...
Max Headroom, the fake 'robot' from the '80s, predicted the AI TV presenter:
Will the day come when we won't be able to distinguish between real people and "replicants"? All kinds of unsettling scenarios present themselves to a sci-fi film buff like myself and perhaps my imagination is running away with me, but it's just that (paraphrasing and adapting a little the famous Blade Runner line) "I've seen things I thought I wouldn't believe..."
What do you think of the advances in artificial intelligence? Did this virtual presenter surprise you as much as me? Are you afraid? I'd love to hear your opinion. Don't hesitate to leave it in the comments.