Google gives Quickoffice away for free +10 GB extra on Google Drive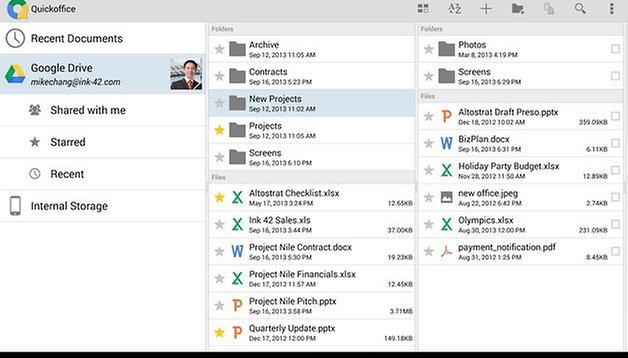 As you may already know, Google acquired Quickoffice a year ago. But perhaps you didn't realize that the search monster has decided to give the app away for free. Thanks Google! The app was originally free only to business customers, but as of now, the office suite is free to everyone.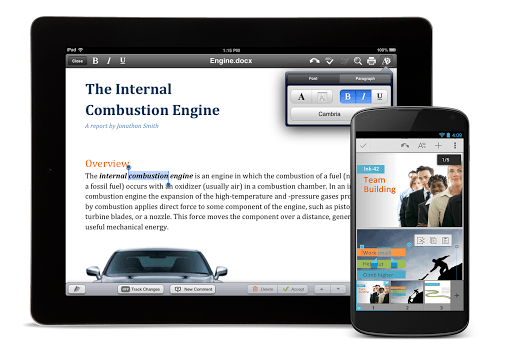 You'll need a Google account to sign in, but once you've done that you can access and edit Microsoft Word, Excel and Powerpoint files from your Android device. The app is also fully integrated with Google Drive so you can get some nifty cloud compatibility right off the bat. PDF files are also supported and you can create ZIP files too.
cloud storage on Google Drive if you sign into Quickoffice with your Google account by September 26th. That's on top of the 15 GB you already get for free, adding a free 25 GB cloud service on top of a free office suite. Not bad at all.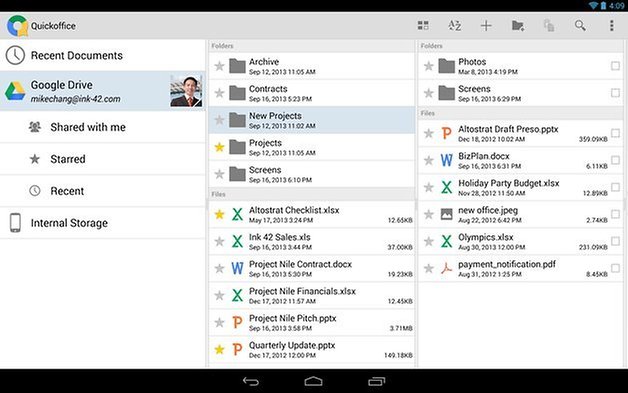 There's a bunch of other features too lengthy to go into, but considering it's a free install there's nothing stopping you from installing it right now and testing it out for yourself. I've tried plenty of different office suites on my smartphone and tablet and found almost all of them wanting, even the paid ones, so I'm very happy to have a free go at the new Quickoffice.
Have you used Quickoffice before? Are you going to try it out with Google Drive now?