Pressy: the brilliant button for smartphones comes - and how!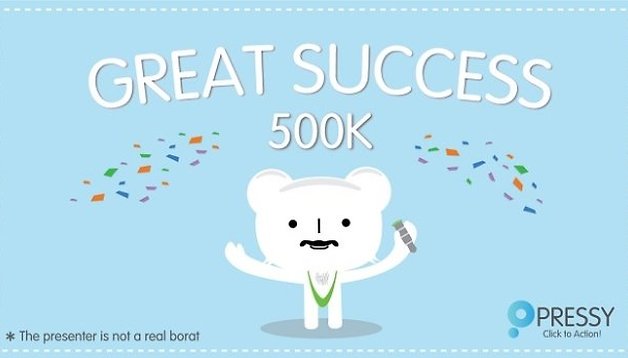 How do you recognize an inventor that has come up with a really good idea? The fact that he gets far more money from supporters than he had requested. This very thing happened in the crowd-funding campaign for Pressy, the freely configurable extra button for mobile devices. $40,000 is the figure the developers were hoping for, but they got $500,000 instead - and the campaign still has a good three weeks to go. If it isn't already clear: Pressy is way bigger than originally planned.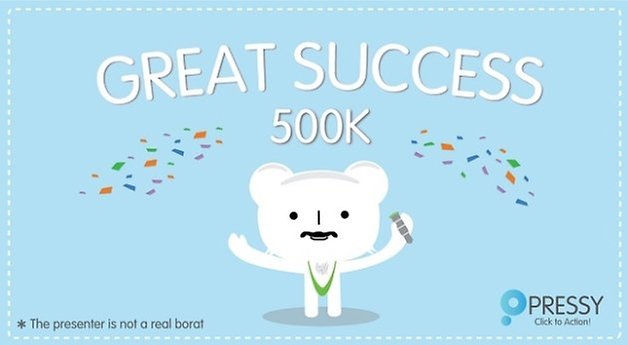 Apparently not everyone is happy about the fact that physical buttons are gradually disappearing from our cell phones. The accidental "discovery" of the physical camera shutter button while in pure Android 4.3, and the response to that discovery, was another indication.
After the tragic failure of the Ubuntu Edge crowd-funding campaign, it is gratifying to know that the opposite is also possible. Quick reminder: Pressy is a small hardware button that is stuck into the audio input and can be freely configured with the help of an app.
Various actions can be attached to push combinations of the button. A long press could trigger a quick photo to be taken, without which the screen must be unlocked. Two or three presses could open Google Maps, send a predefined SMS, share your location in an emergency or start an audio recording. Here's a funny Pressy rap from the project's fan base.
Due to the enormous financial encouragement, it is of course clear that the makers of Pressy will now have to provide significantly more. Thus, a new feature has been announced: Pressy-to-talk, a kind of walkie-talkie function, that we already know through messenger services like WhatsApp, will be included in partnership with ''a huge player in the VoIP market.'' But this will only be the beginning. Who knows how many more backers are still going to pledge their support over the next three weeks? In order to justify this investment we can expect to see a lot more developments.
Anyone interested in joining the more than 22,000 current supporters can secure their own Pressy via the Kickstarter project page. I look forward to seeing where Pressy stands in three week's time.