Permanently installed or replaceable: what battery type are you?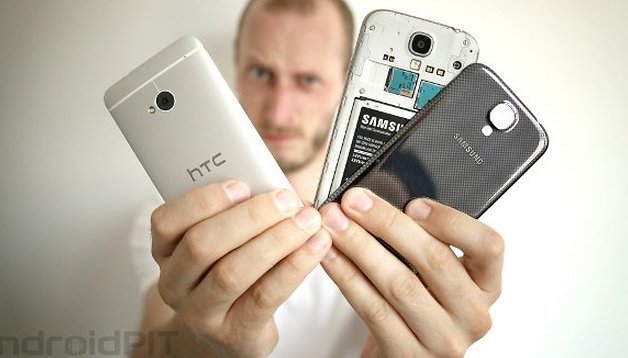 An eternal debate among the Android community is whether a removable battery or a permanently installed battery is the best. The battle lines have hardened and there are arguments on both sides of the coin. However, are there any real tangible benefits or does it come down to preferences?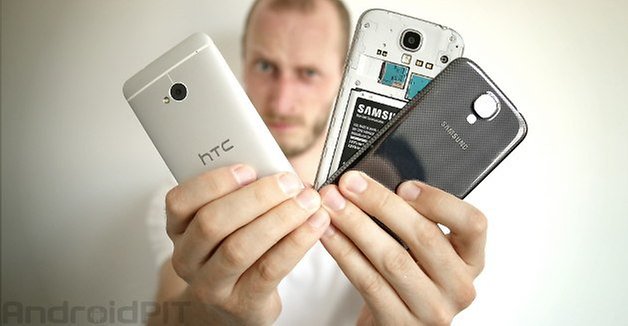 This year, the proponents of an exchangeable battery had a main reason to celebrate (…and two reasons not to): the Galaxy S4, Samsung's top model for 2013, not only had an expandable microSD slot but also a removable battery. The other two top devices this year, the HTC One and Sony Xperia X, both had permanently installed batteries.
So, here's one of the issues: Do you want a plastic body with a removable battery or a more refined design that allows a fixed power cell?
Nice as is
People who find themselves in the camp of enjoying a permanently installed battery usually have a greater freedom in the design of their devices as well. By not having to have a battery cover and loose parts allows for a much more coherent design which leads to higher impressions on the quality of the build. The device can also be made more compact, as demonstrated by the Huawei Ascend P6.

Without the battery cover, it is also easier to protect your phone against the environment, such as dust and water. Furthermore, with the accessibility of electrical outlets almost everywhere, most users last the day with their standard battery charge. Plus, when sending in your phone for warranty service (whatever may be the reason) the battery is replaced with a compatible model. Better than opening up the can of worms that is trying to pry open your device, using an inferior battery, and destroying your phone.
Practical is the way to go
The opponents of the fixed batteries have different arguments: if you're a heavy user, your battery will lose capacity and power quickly. Having a replacement battery in your pack or your car is not only handy for the type of people who need to keep their device charged at all times (or for multi day trips without access to an electrical outlet), but can also help resolve many issues easier (hard reset) than with a permanently installed battery.

A spare battery also offers the flexibility in terms of how you use your device. Do you want to beef up your phone? Buy a larger compatible battery pack. For example, in the Samsung Galaxy S series, there were many different battery sizes and covers to choose from.
Design vs. benefit
So, we come full circle. The friends of a fixed battery would rather see a nice design, as well as a sleek device. The friends of a replaceable battery would rather see the practical benefits. There are, of course, people who fall into the middle ground as well, not really caring either way.
For this debate, I fall somewhere in the middle: whether the battery is replaceable or not is not the decisive factor for me when choosing a smartphone. Ideally, there would be devices like the HTC One or the Ascend P6 with a side battery compartment that would not interfere with the unibody design.