Just Imagine: Sony Successfully Bans The Xbox..Coca Cola Bans Pepsi..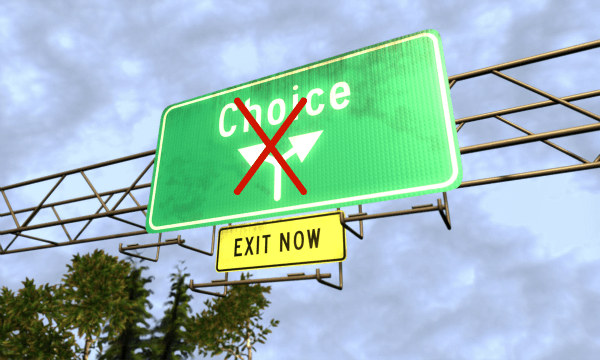 What would you do if you woke up one morning to discover that Sony has banned the Xbox, due to it being a console with a controller that's similar to their own? What would you think if BMW banned Mercedes vehicles, or if Coke banned Pepsi because of their products "similar concept? You would think that's all pretty silly right? Let's take it even further though. Just take 1 minute to imagine what would happen if...
...Universal Music banned Warner Music for also marketing and distributing music and movies, or if LG banned Philipps for also making TV's. How would consumers react if Reebok banned Nike for selling sports shoes shaped similarly to their own? What if Rolex banned Omega for also selling luxury watches? All of these products have an awful lot of similarities right?
Lets take it to an even more ridiculous level...imagine Lufthansa banning Delta airplanes...imagine Levi's suing and banning Gap and Wrangler for making jeans that looked similar to theirs...imagine the ICC (International Cricket Council) banning the MLB Association (Major League Baseball) for having a sport that is similar to their own? Imagine if Rugby would ban the NFL for also creating a sport that requires a ball to be moved forward while being protected by a group of defenders? Wouldn't that be nuts? But since we're this far, lets turn it up a notch.
Imagine Usher's management getting Chris Brown banned? I mean hey..they are both profitable African American pop singers that dance and sing, right? Imagine Al Pacino getting banned from films because of Robert DeNiro. After all, they are both successful Italian American actors that are often featured in mafia films...correct? Imagine Jackie Chan getting Jet Li banned from from doing Kung Fu films? Both are actors of Asian descent that perform a similar art on TV and in movies right? If all this happened, it would be a pretty crappy world to live in wouldn't it?
The point of all this? Be thankful that companies can make rectangular TV's that look like a TV...that car manufacturers can make cars with curves and rounded edges that actually look like cars. Be thankful that you are offered the choice of having a Nintendo, Playstation, or XBox (all of which do similar things, with some games working for all 3). Be thankful that there are multiple record labels for hardworking artists, and not just one. Be thankful that you can choose between T-Mobile and Vodafone, which are both companies that offer literally identical services to mobile phone owners. Be thankful that there is always more than one choice for the things you enjoy in life...
...In other words, be thankful that patent laws and our broken patent system do not govern society and business as a whole. Because if they did, and only one model of every amazing thing we have was allowed to exist, life would be a hell of a lot duller.
As ridiculous as these scenarios might sound to many of you (of course they are unrealistically extreme), remember that the disaster that is the US patent system recently allowed such stupidity to take place. Innovation, patents, original ideas, and the rights to technology are all well and fine, and people certainly have the right to protect what they have created. But when companies abuse the system due to a competitor becoming a threat (and win), it's time to take a serious look at what the hell is going on at the patent office.
Picture credits: sentryjournal.com (edited by myself)