OnePlus 6 gets racy red coat, and it could be yours for free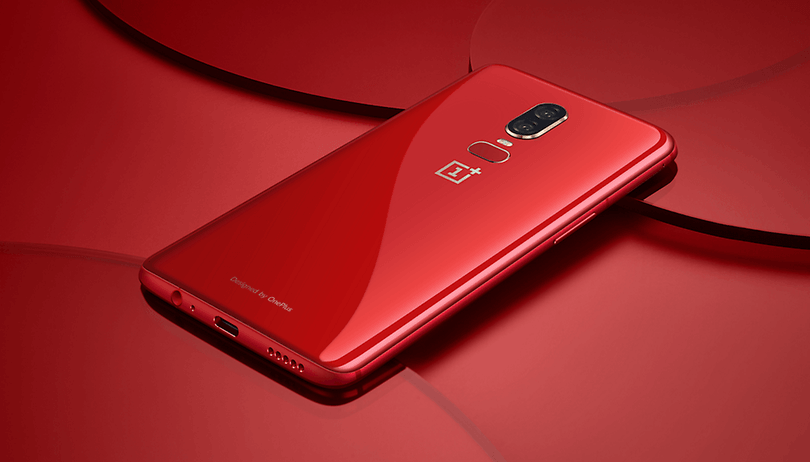 Those who are stingy with the sunscreen may dread the arrival of the color red in July, but OnePlus fans will be delighted. Previously only available in Midnight Black, Mirror Black and Silk White, the OnePlus 6 now comes in a new flashy red color.
It is generally a good idea for a manufacturer to offer a smartphone in several colors. Plain black or white is discreet and classic but hardly eye-catching: OnePlus has kept black (Midnight Black) and white (Silk White) for its best equipped model (8GB RAM / 128GB ROM), but has added the Mirror Black color (6GB RAM / 64GB ROM). It was obvious that these three models alone would not be enough for more fashionable fans. Joining the family is the Chinese lucky color: red.
From July 10, 2018, the OnePlus 6 will be available in 4 colors. We will see an Amber Red version with 8GB RAM and 128GB ROM join the family. No price change is planned: this red version will have a price of $579. Nothing is known about whether it is a limited edition at the moment.
According to Pete Lau, one of the brand's founders, the red color was obtained using an original lamination technique for "a more elegant red, which leaves a strong impression of quality and value". It looks quite distinct from the nature-inspired Lava Red of the previous generation.
Win two free red OnePlus 6 units in a giveaway
To celebrate the release of the new flagship variant, OnePlus has announced a giveaway.
Here's how to enter:
Register on the OnePlus forums, if you haven't already
Post your answer to: who has empowered you to be the person you are today? You can share photos or anecdotes to make your entry stand out. (Entries can be in English, German, Italian, French, Dutch, Spanish, Portuguese, Finnish, Danish, or Swedish.)
Limit one entry per person. The deadline for entry is 10PM EDT on July 9.
OnePlus will announce the result by July 10th. The lucky winner will get not one, but two red OnePlus 6 models – one to keep for themselves and an additional one for their inspiration. If you're burning with desire for the Amber Red, maybe it's time to think about your heroes.
What do you think about the new color? Will you try to score one in the giveaway?