Oculus Rift is leaving VR competition in the dust, according to Steam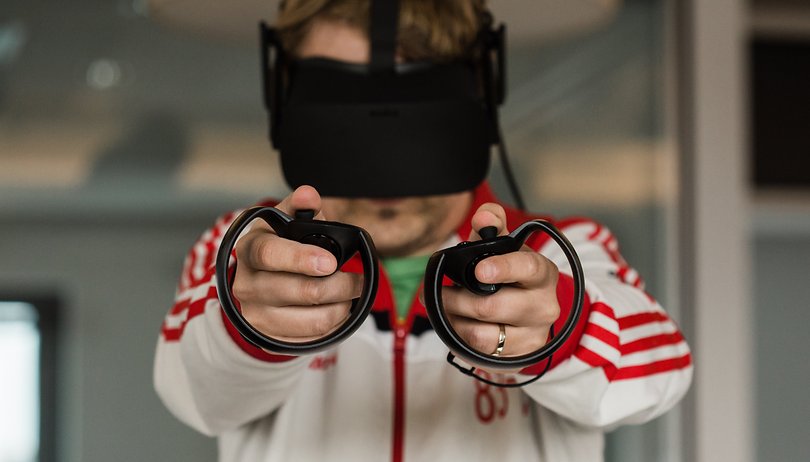 Steam isn't the be all and end-all of VR usage, to be sure, but the lay of the land on the most popular gaming platform can give insight into just how well different VR companies are doing on the market. The March Steam Hardware Survey indicates a continued streak for the Oculus Rift, which once again widened the gap ahead of the main competition from HTC Vive.
Last month, the Rift enjoyed a 3.81% lead over both original HTC Vive and the newer high-end Vive Pro but Oculus' offering has raced ahead to widen that gap (a, uh...rift, if you will) to a healthy 7.07%. Now, the Rift has capture almost half (48.21%) of total SteamVR headset users. The OG Vive, on the other hand, slipped from 40.62% to 39.36%, an historic low for HTC. The Vive Pro never had a large share to start with, but still shrank down from 2.6% to 1.82%. Even put together, HTC headsets have just 41.18% of the total share.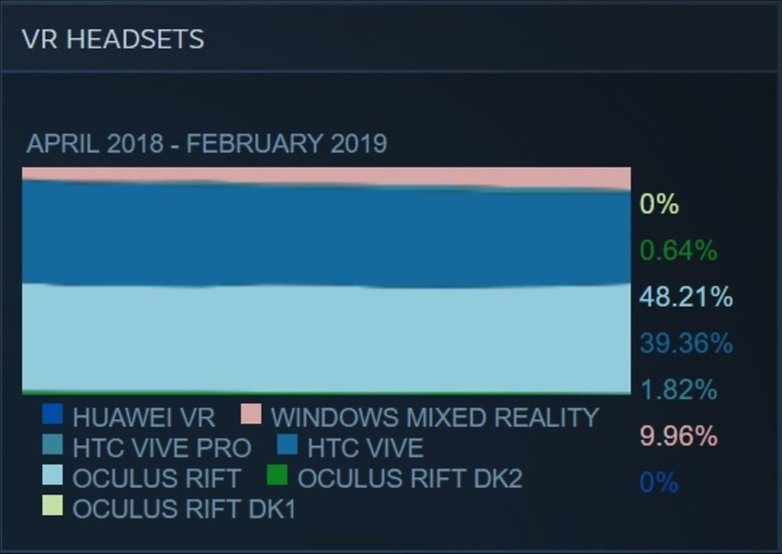 The culprit to the Vive's decline may actually be due to a third party, Windows Mixed Reality. The Microsoft-supported VR platform is a small but growing minority, and thanks to recent products such as the Samsung HMD Odyssey+, can offer high quality VR experiences to give Rift and Vive serious competition.
Even though Oculus Rift is almost three years old, it remains an attractive choice for consumers thanks to an improved price point, comfort and an unmatched controller experience thanks to the Touch controls. It is also usually sold in a bundle with some decent games and has access to the Oculus Store library as well as Steam. This year, we'll see if HTC can keep up, and whether the Vive Cosmos will be able to claw back some more of the market share for them.
Do you own or are considering a VR headset? Which would you choose?